LABJ Insider: Reason to Cheer at UCLA
Feeling (Bruin) Blue
Monday, September 21, 2020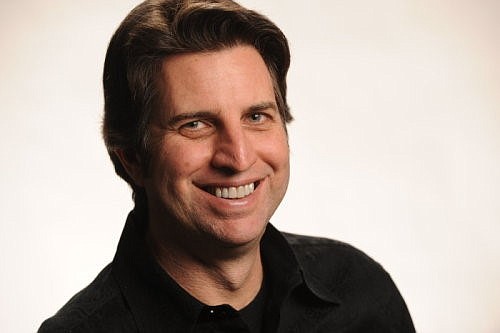 Most universities don't have a lot to cheer about at the moment, what with Covid-19 upending almost every aspect of academic life and forcing the majority of schools into remote learning arrangements.

But some local institutions are standing a little taller after U.S. News and World Report last week released its 2021 ranking of the country's best colleges.

UCLA scored honors as the nation's No. 1 public university. It also ranked No. 20 among the 300 best national universities.

USC landed at No. 24 on the list of best national universities while Pepperdine came in at No. 49 and Loyola Marymount landed at No. 66.

U.S. News ranks colleges based on factors including graduate indebtedness, graduation rate performance, class size, student-faculty ratio, financial resources and alumni giving.


        

• • •
If you need any further confirmation of the radical transformation streaming has wrought on Hollywood, take a look at who the Academy Museum of Motion Pictures just named to lead its board of trustees.

Netflix Inc. co-Chief Executive Ted Sarandos was picked as chairman of the board, which oversees the highly anticipated museum. Sarandos had been serving as acting chairman following the scandal-driven departure of Chairman Ron Meyer, a former NBCUniversal executive.

Hollywood players from more traditional backgrounds filled out the remaining slots.

Miky Lee, who runs the production company behind this year's Best Picture winner "Parasite," was tapped as vice chair. 

Jim Gianopulos, chief executive at Paramount Pictures, was elected treasurer. Producer Kimberly Steward was reelected as secretary.

The long-delayed museum is now scheduled to open in its Miracle Mile location in April.
• • •
The biggest star during SoFi Stadium's venue-opening victory by the Los Angeles Rams over the Dallas Cowboys last Sunday wasn't the human wrecking ball Aaron Donald or seemingly rejuvenated quarterback Jared Goff.

It was the massive video scoreboard that stretches for 120 yards above the playing field.

The 40-foot-high board, which featured prominently during the telecast and was mentioned several times by game announcers Al Michaels and Cris Collinsworth, uses Samsung's 4K LED technology.

Last week, the South Korean electronics-maker was named the official mobile, TV and display partner of Hollywood Park.

Samsung's video display screens will be used in a number of ways beyond SoFi, including at the massive American Airlines Plaza outside the stadium as well as in retail and office areas throughout the complex.
• • •
The Business Journal's annual CFO Awards are taking place Wednesday at 2 p.m., and if you're a chief financial officer or you just work closely with one, it's most assuredly worth checking out.

The live webinar is free, as always, and honors will be handed out in a wide array of categories.

Featured speakers for the event will be Brian Hegarty from Marsh & McLennan Insurance Agency, Brandon Ferrera from Fifth Third Bank and Atul Sapra from RSM.
For reprint and licensing requests for this article, CLICK HERE.