Tough Road Ahead for Insurance Renewals: What businesses can do to manage costs in an uncertain market
CUSTOM CONTENT
Thursday, September 17, 2020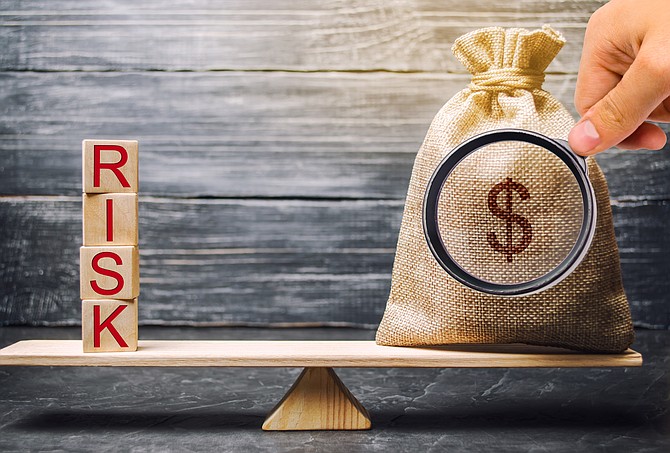 Los Angeles businesses grappling with the pandemic, recession and other operational issues need to factor in one more imminent challenge: Sharply rising insurance costs.
Marsh & McLennan Agency's second quarter State of the Market report on business insurance found that insurance rates continue to rise and are likely to do so for the foreseeable future. In fact, it's one of the toughest insurance markets in decades.
Historic Circumstances Lead to Record Rate Increases
Many factors are converging and exacerbating the already volatile insurance marketplace.
Even before COVID-19, perceived exposure and claims payments associated with long-haul trucking, sexual misconduct, opioids, wildfires, active shooters, enormous jury awards and climate change were already straining insurance rates.
Now the marketplace is faced with additional concerns related to the uncertain unemployment landscape, growing ransomware attacks and data privacy fraud, travel restrictions, international trade tariffs, inflation, supply chain disruptions, bankruptcies, social unrest, state legislative changes related to COVID-19 immunity, and the challenges of working from home.
While insurance rates have been steadily increasing for auto, property and directors & officers coverages, businesses are now facing a surge in workers' compensation, professional liability and general liability premiums. Challenges to the excess coverage and umbrella markets were the biggest surprise to both business owners and brokers.
Insurance Companies are Feeling the Pressure
It's not only insured businesses that are confronting multiple challenges. Carriers are also facing their own pressure, which is influencing their approach to underwriting risk. Carriers had healthy financial results prior to the pandemic, and now with COVID-19 related losses combined with other events such as riots, storms, and wildfires, they are anticipating paying more in claims and are increasing premiums accordingly.
As a result, carriers are non-renewing unprofitable businesses, or entire classes of businesses where they've paid excessive losses. Even if a business doesn't have any claims, there is a chance they may be non-renewed simply because their industry group is under-performing.
    · Underwriting guidelines are becoming stricter. The flexibility and local decision-making underwriters once had are now gone. They are required to non-renew or pass along substantial increases when there are incomplete loss control recommendations, poor loss histories and inadequate underwriting information.
    · Underwriting capacity is greatly restricted for new business growth. Consequently, many businesses are at the mercy of the market.
    · Loss control analyses and pre-inspections are becoming part of underwriting norm in order to generate a rate quote, but insurers don't have enough staff to keep up with demand. This means carriers will only deploy resources for potential new clients that they see as a good fit within their new underwriting guidelines.
    · Los Angeles businesses in particular should be mindful that underwriters are scrutinizing exposure to wildfire and high-crime areas very closely.
Navigating a Challenging Market
In these market conditions, Los Angeles businesses will need to carefully evaluate the proper level of necessary coverage and potentially make difficult decisions. To manage cost and risk upon renewal, companies should do the following:
    · Start the renewal process early and engage the entire c-suite.
    · Differentiate your company during the renewal process and make sure you know how your broker is positioning your company.
    · Prepare an underwriting narrative that highlights your safety program, COVID-19 protocol, financial stability and recovery plan. If you have losses, identify the trends and correct actions.
    · Know your proximity to public fire protection, wildfire perimeter protection, and emergency evacuation plan.
    · Evaluate the amount of insurance to be purchased in advance by understanding your risk profile, peer group benchmarking, and contractual requirements.
    · Be proactive about risk mitigation initiatives, which will help control rate increases.
    · Develop a plan to manage loss control visits when increasingly cautious carriers come to your facilities.
    · Don't rely on past performance and relationships for renewal success. Underwriters have specific criteria and may not have room to negotiate. Be open to searching global markets for coverage.
    · Explore the use of alternative markets, such as increased retentions and captives.
Final Thoughts
It is crucial to supplement this high-level guidance with the support of a strategic business insurance broker like Marsh & McLennan Agency. During challenging and uncertain times, a partner who has the global reach and resources to provide the best rates and comprehensive consulting is more critical than ever. A seasoned broker can soften the effects of this insurance market, helping you adequately protect your business and your bottom line.
MMA Can Help
Marsh & McLennan Agency (MMA) is a full-service business insurance and employee benefits brokerage. MMA helps organizations identify risk and opportunities, secure coverage, and create risk management and employee benefits programs that drive your strategic objectives. Visit marshmma.com to learn more.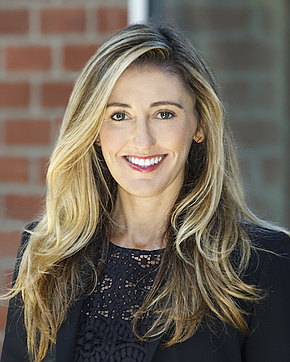 Taylor Lister is a Client Executive in Marsh & McLennan Agency's Los Angeles office Business Insurance Division. She can be reached at (949) 698-3323 or via 
taylor.lister@marshmma.com
.
For reprint and licensing requests for this article, CLICK HERE.