TigerConnect Acquires Physician Scheduling Platform
Tuesday, September 1, 2020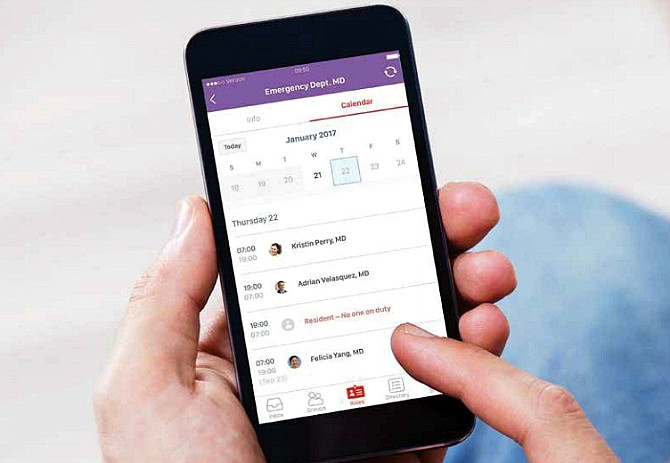 Santa Monica-based health care communications platform company TigerConnect Inc. has acquired St. Cloud, Minn.-based physician scheduling program operator Adjuvant Technologies for an undisclosed sum.
TigerConnect announced the deal Sept. 1. 
Financial terms were not disclosed. 
Both TigerConnect and Adjuvant serve hospitals and other major health care providers.

TigerConnect was founded in Santa Monica in 2010 as TigerText by investment and entertainment executive Brad Brooks and his physician brother Andrew Brooks as a way to help companies maintain control over employee texts and communications. 
The company, with Brad Brooks as chief executive and Andrew Brooks as chief medical officer, soon turned its focus to helping health care providers manage their communications networks and in 2018 rebranded as TigerConnect.

Adjuvant Technologies was founded by a family physician in St. Cloud who retired from the company in 2017. Adjuvant developed and marketed a scheduling software application for doctors known as Call Scheduler, which coordinates schedules and on-call duties of physicians and other health care personnel.

With TigerConnect purchasing Adjuvant, the latter's Call Scheduler program has been rebranded as TigerSchedule and is now part of TigerConnect's suite of communications management offerings. 
Adjuvant President Justin Wampach has joined TigerConnect as vice president of its scheduling division and five other Adjuvant employees have also joined TigerConnect.

"Reaching the right care team member quickly and efficiently is essential to providing excellent patient care," Brad Brooks said in the acquisition announcement. "When you add the pressures of Covid-19 to the already existing whirlwind of paper schedules and unexpected shift changes, the challenge for caregivers is overwhelming. TigerConnect with TigerSchedule helps health care systems streamline care delivery, improve outcomes, and enhance the patient experience while boosting the bottom line."
For reprint and licensing requests for this article, CLICK HERE.