Lemonade Signs Up for CloudKitchens Space
Monday, October 19, 2020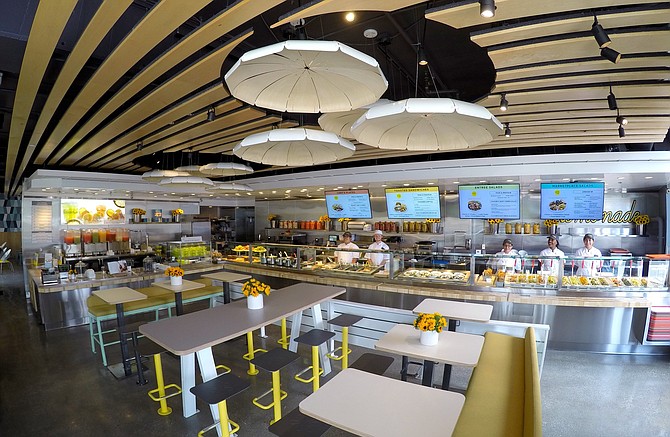 CloudKitchens, a Pico-Union-based operator of several shared commercial kitchen locations, has a new tenant — El Segundo-based Lemonade Restaurant Group.

The fast-casual concept, which operates 20 restaurants in California, is leasing space at CloudKitchens' Long Beach hub.

The move is a response to pandemic-related "changing needs of consumers," and will allow Lemonade to expand "in record time and with a very low investment," according to the company's Co-Chief Executive Anthony Pigliacampo.

"In just three months, we moved from site identification to delivering food to guests," he added. "This would have been impossible with a brick-and-mortar site."

The ghost kitchen will serve Lemonade customers within a 5-mile radius. Orders will come through the company's website and will be delivered via DoorDash Inc., Grubhub Inc., Postmates Inc. or Uber Technologies Inc.'s UberEats.

Chef Alan Jackson opened the first Lemonade eatery in 2008 in West Hollywood. It specialized in salads, grain bowls, braised meat dishes, sandwiches and flavored lemonades.

Chief Development Officer Ian Olsen came on board the following year, helping the chain open restaurants throughout the state, including in Los Angeles, Orange County, San Diego and San Francisco.

By 2014, Lemonade had 14 locations and backing from investment firm Kohlberg Kravis Roberts & Co. in New York.

Another capital influx came in 2016 from Beverly Hills-based Butterfly Equity, "intended to provide additional funding for Lemonade's continued expansion and growth," according to the company.

Last year, Lemonade merged with Butterfly's Modern Market Eatery to form Modern Restaurant Concepts. KKR became a shareholder in the company, alongside Butterfly and the management team.

Pigliacampo and Rob McColgan, cofounders and co-chief executives of Modern Market Eatery, took over the leadership of the joint company. While the two brands continue to operate separately, the merger provided "the scale necessary to truly disrupt the restaurant landscape," Pigliacampo said at the time.

CloudKitchens is a subsidiary of City Storage Systems, which says it is focused on "repurposing distressed real estate assets like parking lots or abandoned strip malls and turning them into spaces suited for new industries, such as food delivery or online retail."
For reprint and licensing requests for this article, CLICK HERE.