At the Forefront of Online Education: Master of Studies in Law
Custom Content by the Los Angeles Business Journal
Monday, October 12, 2020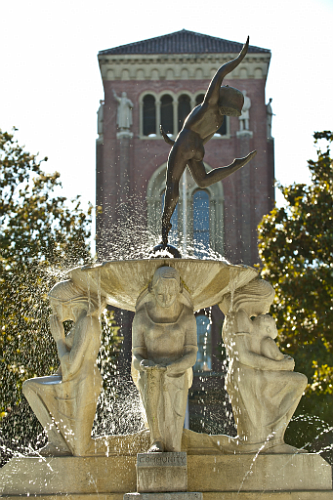 It has been famously said that innovators see change as an opportunity. And in today's ever-changing workplace, innovation is vital to success, individually and organizationally.

Through the Master of Studies in Law (MSL) program at the USC Gould School of Law, non-lawyer business professionals – who come from a variety of backgrounds and roles – are able to expand their knowledge of legal concepts related to their fields, while building the analytical skills to examine problems and solutions in new, creative ways. The MSL degree, available entirely online, enables practitioners and leaders to enhance their business expertise with an essential legal education.
THE MSL ADVANTAGE
Offered through the University of Southern California's Gould School of Law, ranked among the top 20 law schools nationwide, the MSL program helps students better understand the range of legal matters they encounter on a daily basis in their work — from contracts and compliance, to finance and mergers, to cybersecurity and intellectual property. Through an interdisciplinary curriculum, MSL students gain a solid foundational understanding of the law, combining their career experiences with added expertise in legal and regulatory frameworks, which they apply to their roles and ultimately improve their organizations.
In addition, students have the opportunity to tailor their educational experience, specializing in an industry-specific area that is relevant to their career and personal goals.
INTERACTIVE, ONLINE FORMAT
Students have the convenience of completing the degree 100% online, and the flexibility to study part-time — making the MSL an ideal format to balance the demands of working professionals. No LSAT or GRE test is required; no prior law degree is required either. Generous scholarships are available and considered for all applicants.
The benefits extend far beyond the classroom. Graduates of the MSL program gain access to the global Trojan Family network, which includes connections to nearly 14,000 USC Gould alumni.
CUSTOMIZED CONCENTRATIONS
Students can tailor their educational experience with an industry-specific certificate, which can be completed at no additional cost, as part of the MSL program. Certificate programs include:
Entertainment Law and Industry
Human Resources Law and Compliance
Privacy Law and Cybersecurity
The certificate programs – which may be earned in as few as two part-time, online semesters – help students maximize their impact within their workplace and ultimately improve employee and leadership productivity, along with bottom-line contributions.
For more information about the MSL degree, visit bit.ly/usclaw2020.
For reprint and licensing requests for this article, CLICK HERE.