Freight Company DHX Finally Wraps Deal for Hawaiian Express
Monday, November 30, 2020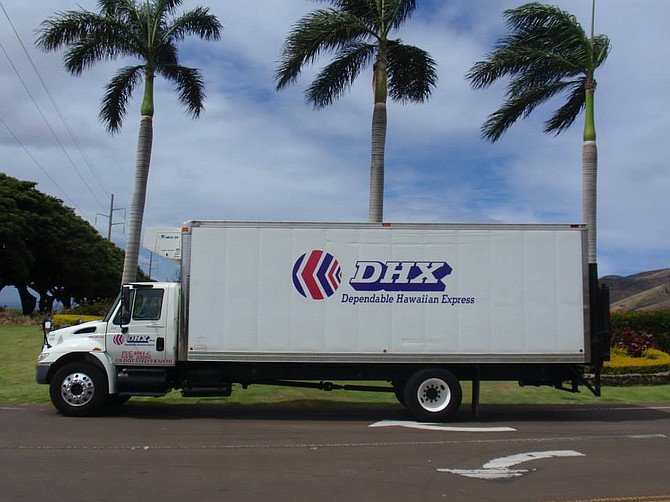 A Rancho Dominguez-based freight forwarding company's latest deal was decades in the making.

DHX-Dependable Hawaiian Express Inc. acquired Hawaiian Express Service, a competitor that kept its promise to sell to DHX when the time was right.

"It's funny how things work out … the owners of Hawaiian Express promised (DHX's owner) 40 years ago if they decide to sell, he'd be the first one they called," said DHX President Brad Dechter, who reached out to Hawaiian Express Service in September to check if the deal was still on. "A month later they called me and said, 'We're ready to talk.'"

DHX, founded in 1980, ships some 12,000 twenty-foot-equivalent units of cargo each year to Hawaii, Guam, Australia, New Zealand, American Samoa and Tonga via Matson Inc. and Pasha Hawaii ocean freight liners from ports in Long Beach, Oakland, Portland and Seattle. 

The company employs about 400 workers and runs a 79,000-square-foot warehouse and distribution center in Honolulu; trucking operations and shipping terminals in Guam; Maui; and Kona, Hawaii; and has an office in Chicago. 

Its clients include manufacturers and wholesalers of consumer goods products who might not have enough pallets of cargo to fill an entire shipping container. DHX consolidates their cargo with others to fill up the container and charges them less than what they would pay to ship an entire container.

"When the container is full, we take it down to Matson at the Port of Long Beach, and they load it on their vessel and ship it across to Hawaii where they unload," Dechter said. 

"What makes us different from most other forwarders in Hawaii and Guam is we have our own trucking operations," he added. "We want to control the quality of the distribution from beginning to end and we do that by having our own trucks and our own employees at the other end to receive the freight and distribute it."

Dechter declined to disclose the financial terms of the sale but said it included a freight terminal in Seattle that serves both Hawaii and Alaska. DHX, which also has a terminal in Seattle, will consolidate both shipping operations and split them based on the geographical area they serve. 

"We'll have two terminals in Seattle about a mile apart," Dechter said. "That'll allow us to grow in Alaska without having to worry about Hawaii freight and Alaska freight fighting over space. The other thing that they do is refrigerated containers in Hawaii. And that's the business we also have wanted to be in for quite some time, and this would be a way of us getting our foot in the door."

The acquisition also brought in Hawaiian Express' customer base.

"It's an unusual deal from the standpoint that, when you are a freight forwarder, you don't have many assets," he said. "So, when you acquire something, the bulk of what you acquire is based on the goodwill that's really in the company. They've been in business 85 years. That is a lot of goodwill.

"I truly believe that this is one case where this is almost a perfect matchup of companies from both a culture standpoint and an ability to continue to grow together," he added.

Dechter runs DHX and several other divisions owned by Boyle Heights-based Dependable Supply Chain Services, which has about 1,400 employees. 

Harry Massman founded the company in 1950 and named it Dependable Trucking. His son Ron joined in 1964 and now serves as the company's chief executive. 

Ron formed the DHX division in 1980 and turned over the reins to Dechter in 1992. That allowed Ron and his brother Bob Massman to focus on the trucking and warehousing parts of the business. 

The parent company — which was renamed Dependable Supply Chain Services in 2018 — grew organically and via nearly two dozen acquisitions. It also bought a 1.5-million-square-foot distribution warehouse in Boyle Heights from Sears in 1993.

Dependable Supply Chain Services' annual revenue is $325 million to $350 million, of which about $150 million can be attributed to DHX, according to Business Journal estimates.

"We've been blessed with 38 years of straight profits," Dechter said, adding that Hawaii's tourism-based portion of the economy was "down 97% in September, and so we've seen our business get hurt. … We're fortunate to even be in the place where we can go out and purchase another company during the middle of this pandemic."
For reprint and licensing requests for this article, CLICK HERE.