2020 Leaders in Law Honoree: Nonprofit of the Year
Custom Content by the Los Angeles Business Journal
Monday, November 30, 2020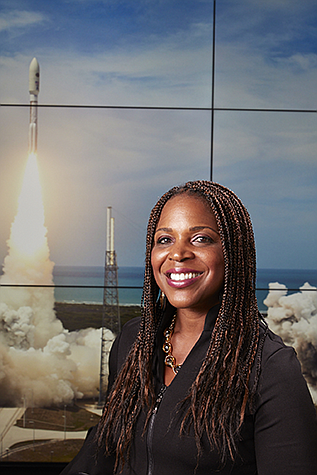 Malissia Clinton
Senior Vice President, General Counsel and Secretary
The Aerospace Corporation
Malissia Clinton is the senior vice president, general counsel, and secretary for The Aerospace Corporation (Aerospace), the preeminent federally funded research and development center for the space enterprise, including the U.S. Space Force. In this role, she serves as a strategic partner to the C-suite on a broad range of transactional and governance issues, which include compliance, strategy, ethics, mission, and culture. Her even greater role is being a role model and leader for diversity and social justice at Aerospace.
Whether called upon by organizations to help their leadership teams promote, recruit, and retain a diverse workforce or asked to speak on a panel, Clinton is always ready to put words and thoughts into action. For example, she dedicates her personal time to advancing the recruitment, retention, and representation of African American engineers at Aerospace. She established the first company-wide African American resource group and regularly works with Aerospace's Board of Trustees on diversity, which led to the onboarding of two African American trustees. She also serves on the CEO's Executive Diversity Council and is Chair of the Aerospace Diversity Action Committee, which includes management appointees and members of employee resource groups. Recently, she moderated virtual town hall discussions relating to the murder of George Floyd and other social causes.
Clinton is an advisor to Aerospace's Board of Trustees and its committees to guide the company's strategy, reports to the Audit Committee quarterly, and is the management liaison for the Governance and Nominating Committee. She is responsible for identifying board candidates, vetting conflicts of interest, and ensuring the board is compliant with its fiduciary duties.
For reprint and licensing requests for this article, CLICK HERE.