Corporate Citizenship & Giving Guide: Pacific Clinics
Custom Content by the Los Angeles Business Journal
Wednesday, November 25, 2020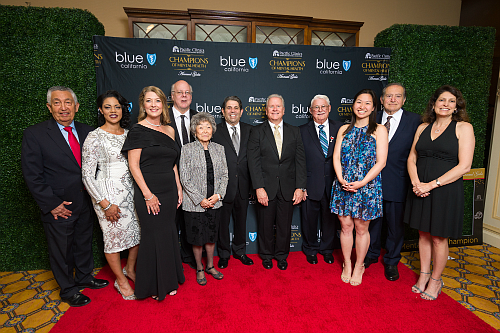 Pacific Clinics: 800 South Santa Anita Avenue, Arcadia, CA 91006
www.pacificclinics.org

Mission Statement:
Building on people's strengths, we deliver quality behavioral and mental healthcare services.
Service Area:
Pacific Clinics is dedicated to unlocking the full potential of individuals and families through behavioral health services, support services, and early and continuing education. With 50+ locations and serving 325 schools throughout Southern California, we offer hope to address trauma and life challenges.
Our highly trained and dedicated team speaks over 20 languages and provides a continuum of linguistically and culturally appropriate care, including prevention and early intervention and the treatment of severe and chronic mental illness, such as depression, anxiety, bipolar and co-occurring substance use disorder.
As one of the longest operating behavioral health service providers in the area, we use evidence-based practices and focus on providing whole-person care to address the complex needs of more than 22,000 people each year.
Leadership
Executive Leadership
James J. Balla
MBA, Chief Executive Officer
Board of Directors, Executive Committee
Richard M. Dominguez
Richard Dominguez & Associates
Jessica Mack
Okapi Architecture Inc.
Zaven Kazazian, JD, CBC
Philanthropist
Gregory A. Bowman, EdD
Philanthropist
John Brekkle, PhD
USC Suzanne Dworak-Peck School of Social Work
Russell W. Chung
Russ Chung Consulting
Fundraising Events (or Areas of Funding):
• Champions of Mental Health Celebration: Taking place May 15, 2021 at the Annandale Golf Club and concurrently streamed online, this annual event recognizes individuals and organizations who have positively impacted the community in support of mental health.
• Lunch and Learns: Offered quarterly, virtual Lunch and Learns are a special opportunity to meet Chief

Executive Officer Jim Balla and Pacific Clinics' mental health experts to learn about mental health, research, trends and services. Topics vary each quarter and focus on the unique needs of the community.
• Safety and Telehealth: We continue to retrofit sites and make investments in telehealth services to ensure that individuals and families remain healthy and safe during the pandemic and beyond.
• Early Education: We believe that every child has an opportunity to succeed in kindergarten and beyond. Through Head Start, 750 families with children ages birth to 5 receive quality education, health, socio- emotional support and meals.
• Holiday Gift Drive: Between now and December 31, 2020, donors can participate in a gift drive benefiting the over 8,000 children we serve each year.
Giving Opportunities:
Pacific Clinics regularly aligns donors' philanthropic priorities with the needs of those we serve. Support is greatly appreciated in the following areas:
• Monthly, one-time and annual gifts
• Planned gifts including bequests beneficiary
designations, IRA charitable rollover, gift annuities
• Appreciated stock
• Naming opportunities at sites
• Company matching gifts
• Employee giving
For reprint and licensing requests for this article, CLICK HERE.