Beyond Meat Third-Quarter Earnings Disappoint
Monday, November 16, 2020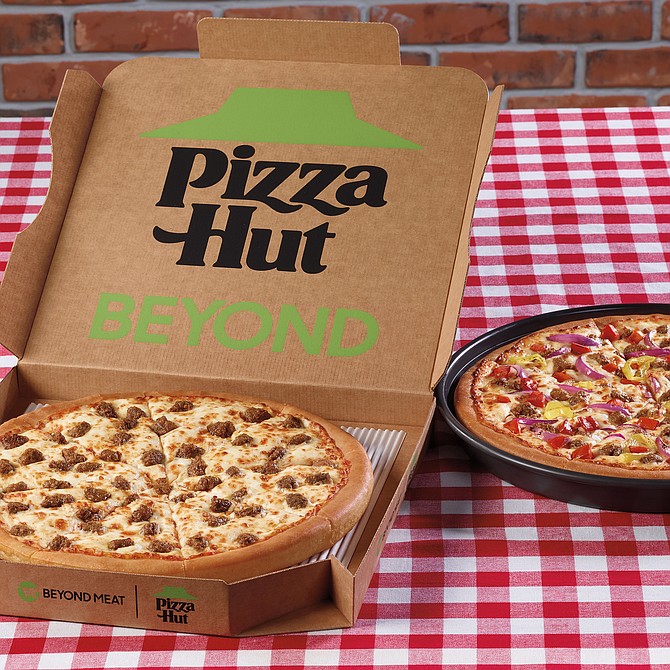 Beyond Meat Inc.'s stock took a hit last week after lower-than-expected third-quarter revenue and confusion around its collaboration with McDonald's Corp. 

The fast-food giant announced a new McPlant burger on Nov. 9 but failed to say that El Segundo-based Beyond Meat, a maker of plant-sourced meat substitute products, would supply the patties.

The omission caused Beyond Meat's share price to tumble before staging a slight recovery.  

"As I watch that unfold today, I was reminded of the Mark Twain quote that 'reports of my death have been greatly exaggerated,'" Chief Executive Ethan Brown said during an earnings call with analysts on Nov. 9. "Our relationship with McDonald's is good. It's really strong. Our work there on behalf of what they're doing continues."

Beyond Meat's revenue for the quarter totaled $94 million, up 2.7% compared to the third quarter of last year, but a 16.8% drop from the record net revenues of $113 million it posted in the second quarter. 

The company also reported a net loss of $19.3 million in 2019, or 31 cents per share, compared to net income of $4.1 million, or 6 cents per share, in the third quarter of 2019. 

"It was still a pretty strong quarter for us relative to what's going on in the world," Brown said.

Beyond Burger retail sales added up to $69.9 million in the third quarter, a 39% year-over-year increase, but dropped 29.7% from the $99.5 million the company posted in the second quarter. 

Brown attributed the quarter-to-quarter drop in revenue on the retail side to a "clear and prodigious pattern of consumer panic buying in Q2" at the onset of the Covid-19 pandemic, "followed by moderation in Q3."

The division now sells to 28,000 stores in the United States, including "incremental placement of the Beyond Burger and Beyond Breakfast Sausage Patties at Walmart and additional distribution gains for Beyond Breakfast Sausage Patties at select Kroger, Super Target, Publix and Harris Teeter locations across the nation," Brown said, adding that in January, the Beyond Burger products will be available at 7,000 CVS Pharmacy locations nationwide.

Beyond Burger's foodservice sales, which include independent restaurants, academic institutions, movie theaters, sports arenas and convention centers, jumped 79% from the previous quarter but were down 41% to $24.4 million year over year. 

Sales to international customers across both channels represented 17% of company's net revenues during the quarter, compared to 32% in the year-ago period.

Beyond Meat's stock also got a boost from a Nov. 10 announcement from Pizza Hut. The Yum Brands Inc. subsidiary said it will launch two pizzas with Beyond Italian Sausage as the main topping.
Beyond Meat Inc.
(Nasdaq: BYND)  Source: Yahoo Finance 
FOUNDED: 2009
HEADQUARTERS: El Segundo
CEO: Ethan Brown
BUSINESS: Maker of plant-sourced meat substitute products
MARKET CAP: $8.01 billion
REVENUE: $297.9 million (2019)
NET INCOME: -$12.4 million (Q3 2020)
NOTABLE: Retail customers include Costco, Kroger, Albertsons, Whole Foods and Target.
For reprint and licensing requests for this article, CLICK HERE.