Jakks Pacific Tops Third-Quarter Earnings Expectations
Monday, November 9, 2020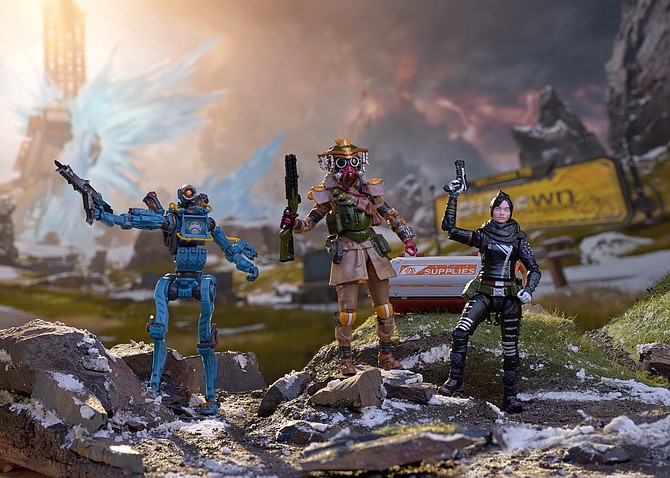 Jakks Pacific Inc. is still in the game, beating analysts' expectations in the third quarter that ended Sept. 30. 

The Santa Monica-based toymaker's net earnings for the quarter added up to $32.1 million, or $4.27 per diluted share, compared to $16.3 million in the third quarter of 2019. Analysts anticipated earnings of $3.09 per share and $230.1 million in revenue.

Jakks posted $242.3 million in net sales during the quarter, about 14% less than the $280.1 million it recorded during the same period last year. 

The company attributed the decline in revenue to lower sales of Disney's "Frozen" and "Frozen 2" merchandise and to a pandemic-induced 27% decline in sales from its Disguise subsidiary that focuses on Halloween and other costumes.

"Considering a number of challenges we faced in the third quarter, we are pleased with our results," Chief Executive Stephen Berman told analysts during a Nov. 2 earnings call. 

"Most of our major retail customers were able to return to normal operations in the third quarter, although many smaller retailers and specialty stores continue to see traffic and sales well below the normal levels. This is especially true for companies that rely on Halloween season, and this is tied to the other significant factor in our sales decline," he added.

Berman co-founded Jakks with the late Jack Friedman in 1995 and grew the business via 22 acquisitions. The company does not have an iconic toy like Mattel Inc.'s Barbie or Hot Wheels. 

Instead, it sells dolls, action figures and various playsets under licenses for popular cartoon characters, such as Walt Disney Co.'s Mickey Mouse and Minnie Mouse, Disney's princesses and Nintendo Co. Ltd.'s Super Mario Bros. 

In June, Jakks announced a multiyear, global licensing deal with Electronic Arts Inc. to create a toy line based on the popular video game "Apex Legends," followed by a similar deal with Haribo in September to create a toy line based on the candy products, set to launch in August 2021.

About half of Jakks' toy portfolio consists of its proprietary brands, including Moose Mountain, ReDo Skateboards, Fly Wheels, Kitten Catfe and Perfectly Cute.

"These product lines feature basic, time-tested play patterns and have proven to be steady sellers for Jakks whether we are in normal times or in an environment as disruptive as we have seen in 2020," Berman said.

The company sells its products to toy and mass-market retail chain stores, department stores, club stores, dollar stores, toy specialty stores and wholesalers. Its largest customers are Walmart Inc. and Target Corp., which together accounted for about half of its $598.6 million in net sales last year.

The company relies on about 70 contract manufacturers in China and elsewhere to produce its toys, including Hong Kong Meisheng Cultural Co. Ltd., which owns 14.7% of its stock. 

Jakks employs 477 workers, including 272 in the United States and 167 in Hong Kong and China. It has an 800,000-square-foot distribution center in the City of Industry and another one in Rotterdam, Netherlands, as well as offices in Poway, the United Kingdom, Mexico City and Hong Kong.

The company refinanced its lending agreements last month and now has $20 million in short-term debt and $119 million in long-term debt. It's also in the midst of cost cutting.

"What we are doing goes far beyond reducing payroll or squeezing a little more out of our vendors," Berman said. "We have been working with an outside firm to do a complete review of our business in extreme detail, from sourcing to shipping. We began this work at the start of this year prior to Covid and have continually been working all year long."

The effort, which resulted in taking "millions of dollars in expenses out of the cost structure," according to Berman, includes increasing the portion of its international sales that are made direct to retailers, rather than through a distributor. That move resulted in 100% direct distribution in Italy, Spain and Mexico. 

Jakks is also working on "significant improvements" in design, manufacturing, forecasting, shipping, warehousing and marketing, and expects to see lower cost and faster execution in 2021.

"2020 has been a year of unprecedented challenges," he said. "We have all had to change the way we do things, adopt new routines and habits just to survive. Even if coronavirus disappears in months, some of these changes will endure."
For reprint and licensing requests for this article, CLICK HERE.