Disruptor Awards: Building an Advisory Board for Your Business
Custom Content by the Los Angeles Business Journal
Monday, November 9, 2020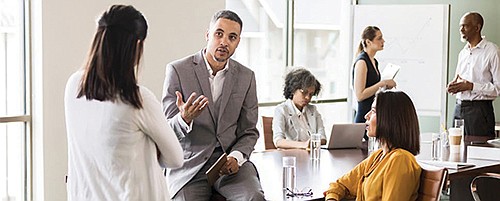 When it comes to advisory boards, companies should think of them as a beacon, not a burden. Long a requirement of corporate governance, advisory boards can be a critical component for guiding privately-held companies toward future growth, navigating challenges, side-stepping risk and, when relevant, mapping out an exit strategy.
In its 2020 Private Company Board Compensation Survey, Lodestone Global notes that 94 percent of private companies with boards reported increased revenues and 92 percent increased EBITDA. More than half categorized their boards as "indispensable" or "very effective" at driving corporate strategy.
Here are some best practices to consider when creating a board that can help your business reach new levels of success.
IDENTIFY YOUR COMPANY VISION
One of the first considerations in creating an effective advisory board is identifying your company's strategic vision and being able to articulate that to potential board members. The mission of the company is its basic constitution and should be the starting point for creating an effective board.
After all, the role of an effective board is to fine-tune or reinforce the company's vision. At the same time, a board should not be a cohort of "yes" men and women there to validate current leadership. The board's role is to identify vulnerabilities as well as opportunities for future growth.
RECRUITING IDEAL BOARD MEMBERS
The old saying, "dress for the job you want, not the one you have" is relevant to board building, too. The ideal board brings to the table connections and competencies that reflect where a company and its industry should be going. Step back and consider where your gaps and opportunities are in terms of geography and industry, and then find key people who can help.
If a company is diving into new markets or parallel sectors, it makes sense to consider a board member well-connected in those areas. For example, if a company's vision is to be the best lifestyle marketing firm in Chicago, that may narrow the field to local and strategic talent. On the other hand, if the company's vision is to gain nationwide appeal, the board composition might look a little different.
Likewise, if a major shift in technology is on the horizon, a member who has experience in change management and technology may be key to help navigate choppy waters. Similarly, if your business foresees a large expansion phase over the next five years, a board member who can open doors to growth capital may be your first recruit.
MISTAKES TO AVOID
A common mistake in creating boards is building it in the image of current leadership. The difference between an insightful, effective and active dream board and one whose main purpose is to validate a company's management is the difference between winning and losing.
Boards should be socially (e.g. gender, race and age) and professionally diverse—but that's just a starting point. Research published in the Harvard Business Review concluded that "diversity doesn't guarantee a better performing board and firm; rather, the culture of the board is what can affect how well diverse boards perform their duties and oversee their firms."
And as far as size, bigger is not better when it comes to your board, particularly for smaller, privately held companies. Boards that are too big may be difficult to manage and expensive. You wouldn't hire two people to do the same job. So why would you bring on board members with the same work experience?
The ideal size varies by company, but in the Lodestone Global survey the median number of board members was six with three independent directors. The median total compensation among respondents—whose median revenue was $100 million—was $43,500.
ESTABLISH ROLES AND OBJECTIVES
Whether your board members are volunteering or being paid to advance your company's interests, it's important to make their time count. In addition to a general document of the board's purpose and obligations, create an organizational chart that emphasizes each member's expertise and specific role in moving the company forward. This is important because board members, particularly private citizens, are often giving their time in exchange for the impact they expect to have on the organization and larger community. In that way, feedback and a sense of purpose is as valuable as financial compensation.
To be sure, it's important to set expectations with your board. It typically makes sense to meet quarterly or semi-annually; a lot can happen to a business in a year, and monthly may be overkill unless a company is going through a major crisis or transition. According to the Institute for Organization Management, a program of the U.S. Chamber of Commerce Foundation, it also helps to establish a logical cadence for your meetings, including the typical length, issues covered and primary themes of each meeting.
Whether or not you're compensating your board, make a point of letting them know how and where they're making an impact. While it's important to not overstep, company leaders should recognize that most board members want to contribute in a meaningful way.
Indeed, building a dream board is only the first step. Cultivating an effective board takes time and energy—but it's an endeavor that can pay significant dividends over time. A great board can not only help a company realize its near-term vision, it can manage difficult transitions, execute new strategies and create a foundation for sustainable growth for decades to come.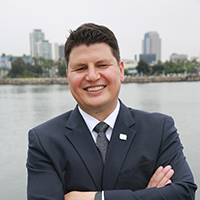 Brandon Ferrera serves as Southern California market executive for Fifth Third Bank. Bringing more than a decade of executive-level experience in relationship banking to his role, Ferrera's teams focus on developing and maintaining relationships with both privately-owned and private- equity-owned middle-market clients, supporting their growth with financing for leveraged buyouts, acquisitions, working capital and growth capital. Fifth Third Bancorp is the indirect parent company of Fifth Third Bank, National Association, a federally chartered institution. As of September 30, 2020, Fifth Third had $202 billion in assets. 
Disclosure: This content is for informational purposes only and may have been derived, with permission, from a third party. While we believe it to be accurate as of the date of publication, it does not constitute the rendering of legal, accounting, tax, or investment advice or other professional services by Fifth Third Bank, National Association or any of its subsidiaries or affiliates, and it is being provided without any warranty whatsoever. Please consult with appropriate professionals related to your individual circumstances. Deposit and credit products provided by Fifth Third Bank, National Association. Member FDIC.
For reprint and licensing requests for this article, CLICK HERE.