CIT Makes $37 Million Investment in Watts
Wednesday, May 20, 2020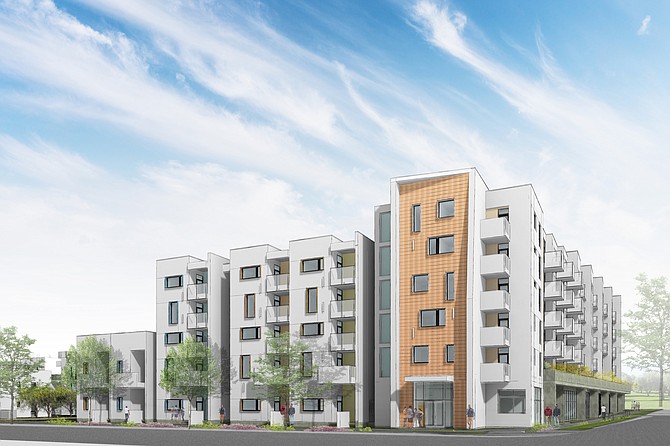 CIT Group Inc. and its banking subsidiary, CIT Bank, have made a $37.3 million investment in the Jordan Downs Apartments Project in Watts, the company announced May 20.
Jordan Downs Apartments Project is a 92-unit multifamily building.
"During these challenging times, our communities need affordable housing more than ever," Steve Solk, president of consumer banking, said in a statement. "Our financial commitment to the Jordan Downs Apartment Project will help break down barriers and spark transformative change across the Watts neighborhood."
Jordan Downs is part of a massive redevelopment project. The apartment building is the third phase of the overhaul.
Of the property's 92 units, 23 will be one-bedroom units, 41 will be two-bedroom units, 24 will be three-bedroom units and four will be four-bedroom units.
There will be 17 units will reserved for disabled, visually or hearing impaired residents.
The Jordan Downs Apartments Project is expected to be completed in early 2022.
The units will be for low-income residents making 30% to 80% of the area's median income.
CIT also announced May 20 that it may open a new branch in Watts and make more investments in the area.
CIT isn't the only group to make an investment in Watts. The 102-unit Washington Court, at 1717 E. 103rd St., recently sold for $33.5 million.
The National Foundation for Affordable Housing Solutions, Inc. purchased the property from Highridge Costa Housing Partners.
Washington Court is a low-income housing tax credit property, which means that tax incentives go to property owners instead of tenants for affordable housing.
CIT has made other investments in affordable housing. Last year, CIT loaned $55 million to two projects by East LA Community Corp.
The 61-unit El Nuevo Amanecer project received a $23.5 million construction loan and a permanent loan of $5.25 million. Roughly $27 million was given to East LA Community Corp.'s 85-unit Rosa de Castilla project.
For reprint and licensing requests for this article, CLICK HERE.