Affordable Housing Projects Get $55 Million from CIT Group
Wednesday, June 26, 2019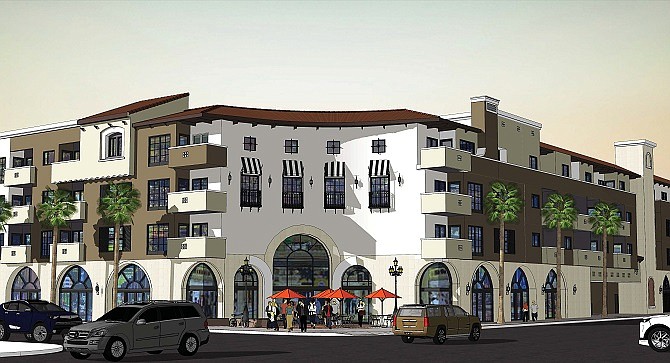 Amid a severe shortage of affordable housing in Los Angeles, CIT Group Inc. subsidiary CIT Bank loaned $55 million to two affordable housing projects, the bank announced June 26.
The loans will support two East LA Community Corp. projects. The El Nuevo Amanecer project received a $23.5 million construction loan and a $5.25 million permanent loan. Nearly $27 million was allocated to the Rosa de Castilla project.
El Nuevo Amanecer Apartments, at 111 N. Rowan Ave. in East L.A., will have 61 units and 10,000 square feet of ground-floor retail. Of the 61 units, 31 will be set aside for homeless veterans, and 28 will go to low-income families. The remaining two units will be used for on-site property managers.
Birba Group Architects is designing the project, which is expected to cost $39 million.
The Rosa de Castilla Apartments, at 4208 E. Huntington Drive South in El Sereno, will have 85 units. There will be 49 permanent supportive housing units for veterans, 14 general permanent supportive housing units and 20 units for low-income families. The other two units will be for property managers.
The project is being designed by FSY Architects Inc. and carries an expected cost of $48.1 million.
The loans are part of CIT's Community Investment Loan Program. The initiative provides construction and permanent loans for affordable housing to serve low- to moderate-income families, seniors and residents with special needs.
"CIT's partnership and support enables us to improve the quality of life for local veterans and families in the East LA and Boyle Heights communities," said Isela Gracian, president of East LA Community Corp. "By providing newly constructed homes affordable to them along with supportive services, we are part of getting veterans off the streets and into a safe place they can call home."
Commercial real estate reporter Hannah Madans can be reached at hmadans@labusinessjournal.com. Follow her on Twitter @HannahMadans
For reprint and licensing requests for this article, CLICK HERE.