Mattel Expects Tough Times Will Continue
'Retail disruptions' likely to hit second-quarter results
Monday, May 18, 2020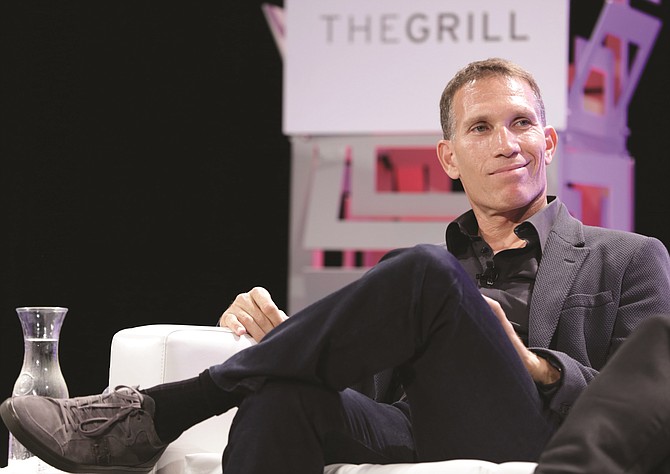 Mattel Inc. executives did not provide revenue guidance during a recent call with analysts, but their evident sentiment can be summed up as "it will get worse before it gets better."
The El Segundo toy manufacturer posted a $210.7 million net loss on $594.1 million in revenue for the first quarter of 2020, decreases of 20% and 14%, respectively, from the same period a year ago.
"We had very strong growth in online retail and ecommerce point-of-sale across all regions, but it was not enough to offset the negative impact from the decline in brick-and-mortar retail globally," Chief Executive Ynon Kreiz told investors on a May 5 conference call.
"By the end of the first quarter, more than 30% of the retail outlets which sell our products, representing about one-third of our revenue base, were closed."
Mattel's net sales in North America were $287.6 million, a 16% decrease from first-quarter sales in 2019. International markets contributed $269.4 million, an 11% dip.
The company's American Girl division, which had to close its namesake stores during the pandemic, posted sales of $37.2 million, a 16% decrease from the year-earlier period.
Prospects are not looking much brighter for the second quarter, according to Kreiz, as "retail disruptions" are anticipated to last through June.
He also mentioned the postponed release of Universal Pictures' movie "Minions: The Rise of Gru" and the delay of the Tokyo Summer Olympics, which have been moved to 2021, as factors that will lead to "more significant revenue decline in the second quarter than we experienced in the first quarter."
Analysts validated Kreiz's concerns.
Tami Zakaria, who follows Mattel for JPMorgan Chase & Co., said the next couple of months "are critical … in shaping the outlook for the back-half/holiday season as retailers begin to gradually reopen and plan inventory purchases while the toymakers head toward the peak production months over the summer."
Zakaria added that the second half of the year "typically represents 60%-70% of toy revenues, and we believe this year will likely face challenges from elevated inventory in the brick-and-mortar channel (about 75% of toy sales) due to nonessential retail store closures, a lackluster entertainment slate in (the second half) … and uncertainty around how the consumer behaves following record unemployment."
Mattel appears ready for shoppers, should stores continue to reopen. The company addressed "the issues we had in supply chain, and by and large, this is completely now up and running," Kreiz said.
"Within a matter of weeks, it will be in full capacity," he added. "So at this point, what we see is a gap in retail where simply stores are not fully open. … And that is outside of our control."
Kreiz is also counting on the toy industry's resilience to downturns.
"Although there is no direct comparison to the current circumstances, we believe parents will continue to prioritize spending on their children, even in tough economic times. … Also, the highly seasonal nature of the industry leaves time for recovery before we enter the all-important holiday period."
Mattel also announced it is cutting 4% of its global nonmanufacturing workforce to reduce selling, general and administrative expenses by $90 million this year.
Earlier in May, the toymaker said it signed a multiyear, global music licensing agreement with Warner Music Group to distribute its catalog of more than 1,000 songs from brands including Barbie, Thomas & Friends and Fisher-Price.
For reprint and licensing requests for this article, CLICK HERE.