LABJ INSIDER
Open-and-Shut Case
Monday, May 18, 2020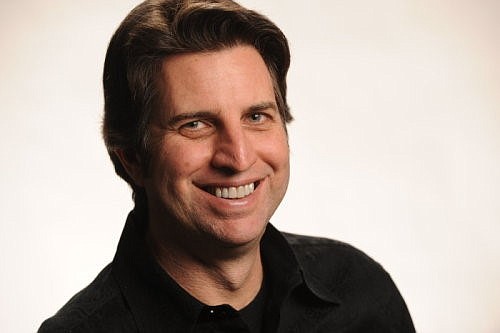 Our beaches are partially open. Our go-to summer spot, the Hollywood Bowl, is closed. Some stores are back in business, but many more remain shut. The county says we're staying home until at least July. The city says maybe not so much.
If there's one thing that's certain at this point in the Covid-19 crisis, it's that nothing is certain.
That's what makes our cover story this week on how offices will change in the coming months so timely and relevant. Nobody has answers, as staff reporters Diane Haithman and Hannah Madans, learned. But everybody has ideas.
One thing's for sure, as the story makes clear: When workers finally do return to their high-rises and creative office spaces and coworking locations, they will discover a very different office environment than the one they left behind.
We think you'll find it's a worthwhile read.
• • •
It was a bad news/good news week for Cal State Dominguez Hills.
The school found out on May 12 that it would have to do the fall semester completely online, like the rest of the 23 schools in the California State University system. One day later, CSUDH learned that its College of Business Administration and Public Policy had been granted accreditation by AACSB International.
Only 879 schools worldwide have earned what university President Thomas Parham called the "gold standard" mark of quality. "We are extremely honored and pleased that our business program has attained stature among the best business schools in the world," Parham said.
• • •
As part of its effort to donate 1 million free pizzas to health care workers nationwide, Detroit-based Little Caesars recently kicked off the L.A. portion of the initiative by handing out some 900 free pizzas to feed 3,500 staffers at Keck Hospital of USC. Other hospitals on the company's delivery route include Baldwin Park Medical Center, USC Verdugo Hills Hospital and Redlands Community Hospital. … Hospital workers were rewarded with another treat last week when Manhattan Beach-based Kinecta Federal Credit Union rolled out an ice cream truck to Torrance Memorial Medical Center. The truck scooped up servings for the doctors and staff at the facility.
• • •
During this uncertain time, we want to hear from you. Tell us how your business is adapting and evolving. Tell us how your teams are connecting or how your employees are being supported. Or tell us where you're finding inspiration and ideas. Send your thoughts, notes, quotes and comments to me at srobson@labusinessjournal.com.
For reprint and licensing requests for this article, CLICK HERE.