Guess Among Brands Hurt by Virus
Denim-maker's market cap has plunged 50% since start of pandemic
Monday, March 23, 2020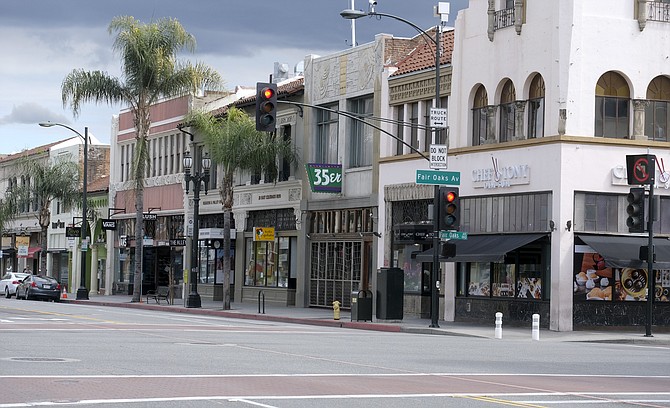 Guess Inc. Chief Executive Carlos Alberini kicked off his company's March 18 earnings call by reminiscing about "only few weeks ago," when the Covid-19 outbreak was contained to Asia, the company's market cap hovered around $1 billion, and he and his team were "very excited about our performance and a great year that we were closing."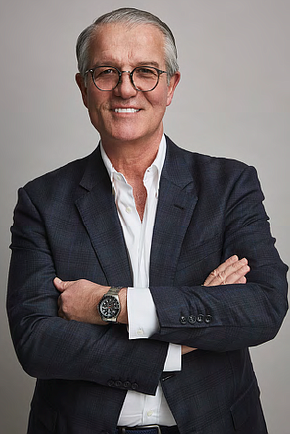 "Today, we are in a middle of an unprecedented time in our history," Alberini told the analysts. "We hope the crisis will be resolved in the near term, but unfortunately, based on recent developments, we believe the things will get more challenging before they get better."
Guess isn't the only Los Angeles-area retailer absorbing heavy blows and scrambling to adjust as a result of the pandemic. Companies including Hot Topic Inc., Skechers USA Inc. and Mattel Inc. are facing supply chain disruptions, financial challenges and implementing temporary store closures.
During his company's call with analysts, Alberini said Guess is "unable to determine with any degree of accuracy the impact the crisis may have in the future on our financial results or how long it may last. As a result, we are not in a position to issue guidance for the first quarter or fiscal year 2021."
The downtown-based retailer posted $2.68 billion in revenue during its fiscal 2020 that ended Feb. 1, a 3% increase compared to the same period in 2019 and slightly below analysts' expectation of $2.69 billion. Its net earnings for the year were $1.33 per diluted share, an 87.9% increase. Analysts had anticipated $1.36 per diluted share.
Guess' revenue was up 0.6% to $842 million in the fourth quarter while analysts anticipated $851.2 million in sales. The retailer's net earnings were $1.18 per diluted share, up $76%, beating analysts' expectations of $1.12.
The quarter and year-end results boosted the stock about 125%, but not enough to offset the 50% plunge in market value to $575 million that Guess endured in the 30 days that ended March 19.
Alberini said it wasn't all doom and gloom ― asserting that his team is encouraged by the "renewed activity in China."
"Our offices are open, most of our stores are reopened, and while we still have a long way to return to normal conditions, our business is starting to show some signs of recovery," he said. "We hope that other markets follow a similar or even better trajectory to normalcy."
Alberini said he and his team are "trying to focus on things we can control," including "strategically reducing inventory commitments, considering the demand deceleration," as well as canceling discretionary spending and canceling or postponing capital expenditures that are "not considered mission critical."
The company operates 1,169 retail stores in the Americas, Europe and Asia while its partners and distributors run 560 additional retail stores worldwide. Several days prior to the earnings call with analysts, Guess announced the temporary closure of its retail stores in the United States and Canada, from March 17 through March 27, and directed consumers to its ecommerce websites, including Marciano, Guess Factory and GbyGuess.
Other local retailers are following suit.
City of Industry-based Hot Topic's more than 600 teen-oriented retail stores will remain closed through March 30. The private equity firm Sycamore Partners acquired the retailer in June 2013 for about $600 million.
Brighton Collectibles' co-owner Jerry Kohl said in an email to customers that the retailer's 180 stores will close through March 28, but "because this situation is complex and evolving rapidly," he added, the company's plans might change. Kohl and his wife, Terri, founded the accessory company in 1991.
Manhattan Beach-based Skechers is closing its company-owned stores in North America and select European markets through March 28. The move follows earlier closures of company-owned and third-party owned stores in several severely impacted international regions.
The footwear manufacturer's market value has shrunk nearly 40%, to $3.3 billion, in the last 30 days. It withdrew its first-quarter guidance.
"With the outbreak spreading more broadly across the globe, it is apparent that the situation has deteriorated considerably," the company's Chief Financial Officer John Vandemore said in a statement. "As a result, we have decided to withdraw our guidance as we are unable to reliably quantify the impact of the Covid-19 outbreak on our future financial results. We plan to provide more information during our first-quarter earnings call."
El Segundo-based Mattel sent an email to customers last week stating that "with the growing concerns about the spread of the Covid-19 virus," it will temporarily close all American Girl retail stores in the United States, with plans to reopen them by March 27. The toy retailer has suffered a 35% cut in market value, to about $2.94 billion, since the pandemic began.
Lincoln Heights-based Forever 21 Inc. said its stores throughout the nation will remain open, but for shorter duration. It recently emerged from bankruptcy under ownership of SPARC Group F21.
The retailer has also lowered its free shipping threshold to $21, "to make it easier for you to get what you need right now," the company's new Chief Executive Daniel Kulle wrote in an email to customers last week.
Indianapolis-based Simon Property Group Inc. has a 50% interest in SPARC and announced March 18 that it is closing all of its retail properties until March 29. Its portfolio includes the Del Amo Fashion Center in Torrance. Westfield Corp. also announced it will temporarily close the majority of its operations at the company's Century City, Santa Anita, Culver City, Topanga, Sherman Oaks and Valencia locations.
Downtown-based apparel company Lucky Brand was at first reluctant to close its stores, saying it was thoroughly cleaning all locations and asking its managers to "send home any associate that is showing signs of flu-like symptoms." It also limited stores' operating hours from noon to 6 p.m. in some areas. Then on March 17, the company announced it would close all retail locations until March 28, during which time its store associates will be compensated.
For reprint and licensing requests for this article, CLICK HERE.