Is Lions Gate Reaching a Crossroads?
Studio management seeks rebound
Monday, March 16, 2020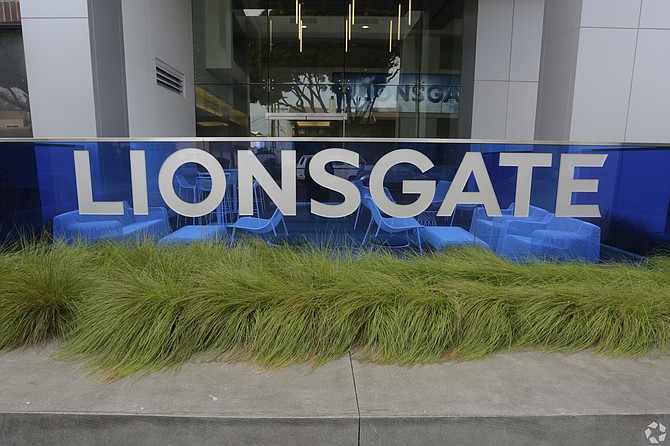 Film and television studio Lions Gate Entertainment Corp. has suffered a wrenching plunge in its stock price over the past few years as both its bellwether Starz premium pay TV channel business adjusts to the video-on-demand world and the company juggles a heavy debt load.
Yet, Lions Gate's core businesses are generally in good shape as the company builds out its own promising video-on-demand business.
It remains to be seen if Wall Street will wait for management's anticipated turnaround or if the company's savvy, deep-pocketed insiders can orchestrate a transformative event — such as a sale, capital injection, merger or a spinoff of Starz.
Publicly traded Lions Gate's operations are based in Santa Monica though the company is legally domiciled in Canada where it was founded and which provides some regulatory advantages — similar to how many U.S. companies incorporate in Delaware for regulatory advantages while having their operational headquarters elsewhere.
With annualized revenues of about $4 billion, Lions Gate occupies an otherwise vacant middle ground between Hollywood's handful of traditional major studios, which each have annual revenues of $5 billion and up, and Hollywood's churning independent sector underneath with distributors such as STX Entertainment and Neon (distributor of Oscar Best Picture winner "Parasite").
Lions Gate's film and TV content units alone generate roughly $2.7 billion in annualized revenue, which is comparable to major studios whose parent companies report their TV channel businesses in separate segments.
"We view Lions Gate as well-positioned in an evolving media landscape with high-quality film/TV assets that allow the company to capitalize on increasing global demand for content," JPMorgan Chase & Co. analyst Alexia Quadrani said in a February report.
The fly in the ointment is Starz whose premium TV channels are loaded with theatrical releases and original TV series, such as the underworld drama "Power" and the historical drama "Outlander."
Lions Gate acquired Starz, for $4.4 billion in late 2016, hoping to become more vertically integrated by bolting a sizeable cable TV business onto its content business. But the acquisition came just as a golden age of cable TV channels petered out.
With consumers shifting to Netflix Inc.-style Video on Demand consumption, Starz's domestic subscriber count is eroding. The total fell 1.2 million year-over-year to 24.1 million, according to its latest earnings statement.
Spooked investors have driven down Lions Gate's share price, which fell 33% in 2019, versus a 28% gain in the S&P 500 Media & Entertainment Index — a period before panic from the coronavirus outbreak distorted the stock market.
"On the Media Networks side, as you know, we're absorbing the transition, if you will, to the domestic side from kind of a fixed (price) model, more to a revenue-sharing, a la carte model," Lions Gate Chief Financial Officer James Barge told investors during the company's earnings conference call in February.
Viewing shifts
That shift reflects TV channel operators across the industry experiencing diminished economic clout.
Lions Gate has positioned Starz to ride the VOD surge with its StarzPlay streaming service, which is now in 49 countries. But building a streaming business is costly, especially overseas. Lions Gate projects that its international video streaming business will incur a $150 million investment in the fiscal year ending March 31. The company says that associated red ink will then decline from international streaming as it completes its buildout and adds more revenue-generating subscribers overseas.
Investing in streaming is tricky because the studio shoulders a heavy $2.7 billion debt load.
Lions Gate's business is comprised of three segments.
The motion pictures unit includes the $300 million box office hit mystery "Knives Out," starring Daniel Craig, as well as the "Twilight" and "Hunger Games" franchises, and a slew of indie-style horror and genre films, including the "Saw" splatter movies.
The television production division includes lucrative distribution for series, such as "Orange Is the New Black" and "Mad Men."
The company's media networks segment is anchored by Starz.
Lions Gate's blue-chip board of directors is looking for ways to lift a share price that has been gyrating around a $1.3 billion market capitalization this month, down from $7.4 billion in 2017.
The current, depressed share price sparks whispers that a media giant may pop up with an acquisition offer to grab Lions Gate's content and TV media assets. "LGF could be an acquisition target for a deep-pocket new entrant," Argus Research analyst Joseph Bonner said in a February report.
That report cited Apple Inc. and Amazon.com Inc., cash-rich companies that are building their own streaming ventures, as potential suitors. Hasbro Inc. reportedly discussed acquiring Lions Gate, but, when talks stalled, the toy giant instead purchased TV/film content outfit Entertainment One Ltd.
ViacomCBS was reported to be in talks to acquire Starz last summer.
Board insiders hold big chunks of voting stock — Lions Gate has a voting class and a second, nonvoting class. Sixteen insiders control 25.5% of the voting rights — a sizeable bloc that deters outsiders from unsolicited action. Lions Gate Chairman Mark Rachesky, who is among those insiders, controls a 19.3% voting bloc.
The board features members from the finance, law and TV sectors as well as Lucian Grainge, the chairman and chief executive of the giant Universal Music Group.
Money manager Gordon Crawford is also on the board. Before retiring in 2012, Crawford worked at the downtown Los Angeles office of a unit of investment giant Capital Group, becoming the preeminent institutional investor in entertainment and media.
Cable tycoon John Malone is a former board member, and a Malone-affiliated company was the seller in the Starz transaction. Two executives of companies with ties to Malone are still Lions Gate board members. A standstill agreement covering insiders Malone and his affiliated companies caps their voting power until the agreement expires Nov. 10.
But the key player is Rachesky. He consolidated his sizeable stake after outdueling high-profile Wall Street investor Carl Icahn, who ended a messy takeover battle in 2011, yielding to former protégé Rachesky.
Core investments
Despite its heavy debt load, Lions Gate continues to invest in core businesses producing original content for Starz and making strategic acquisitions. Its VOD service, StarzPlay, has 8.5 million global, over-the-top streaming subscribers, and Lions Gate forecasts international streaming subscribers will leap to 15 million to 25 million subscribers in international within five years.
Lions Gate Chief Executive Jon Feltheimer said on an investors' earnings call last month that the company's streaming initiatives aim to "take advantage of our early mover position as an expertly curated, well-differentiated premium service that sits on top of global and local platforms alike.
"Our plan is simple: continue to be the most prolific independent producer of film, television, and digital content, and use all of our content creation capability and distribution strength to support Starz transformation into an immensely valuable global subscription platform."
An earlier version of this story misstated the name of distributor Neon.
For reprint and licensing requests for this article, CLICK HERE.