Welcome Technologies Secures $8 Million
Software company helps Latino immigrants
Friday, March 6, 2020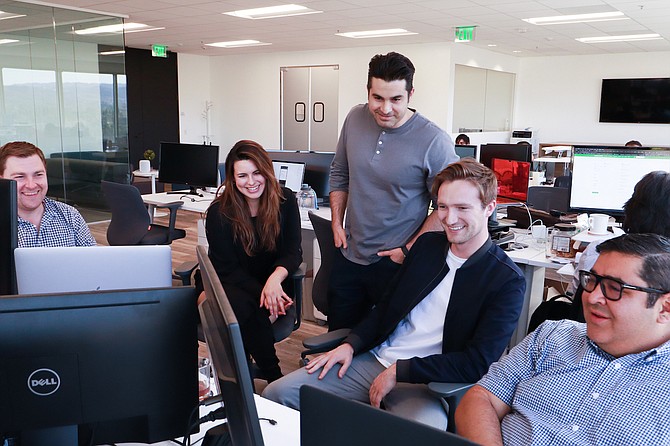 Welcome Technologies, a Brentwood-based software technology company, said it has raised an additional $8 million in institutional funding.
Crosscut Ventures led the round, which closed in September 2019 and brought the company's total funding to about $18 million since its formation in 2010, according to founder and Chief Executive Amir Hemmat. 
Welcome Technologies also said it has added Tinder veterans Chris Gulczynski and Joe Muñoz as chief design officer and chief technology officer, respectively. In addition, Gavin Hewitt, a founding team member of Hulu, has joined the company as director of product management.
Welcome Technologies says it aims to provide Latino immigrants with information and tools for a smoother transition when they arrive in the United States.
The company's community forum website, SaberEsPoder, which translates to "knowledge is power," helps answer questions from Spanish-speaking immigrants.
Hemmat said immigrants sometimes lack the information to navigate the U.S. support system and make quality-of-life decisions, such as their choices of financial services and health care providers. 
"In most cases they might go to a friend or Google for recommendations," he said. "But unfortunately, the searching results tend to end up being inefficient and even predatory."
Welcome spokesman William Leborgne said the company does not charge for its services but does require users to register and provide information about themselves, including ZIP code, gender and an email address.
Welcome said it built its forum to generate data-driven recommendations that are tailored to each user. Questions collected by the website in turn help to improve its artificial intelligence algorithm to generate future content, according to Hemmat. 
The company also has customer service centers in San Antonio, Texas, and Guadalajara, Mexico, which answer phone calls from users.
With the new funding in place, Hemmat plans to further develop the company's digital platforms, including SaberEsPoder and other possible community forums, and to increase Welcome's audience from 2 million to 10 million users in the next three years.
Hemmat and his team are also exploring ways to provide financial services to their audience. He said the company is collecting data on banking habits, such as the use of remittances.
For reprint and licensing requests for this article, CLICK HERE.