Quibi Funding Reaches $1.75 Billion
Startup to launch programs in April
Friday, March 6, 2020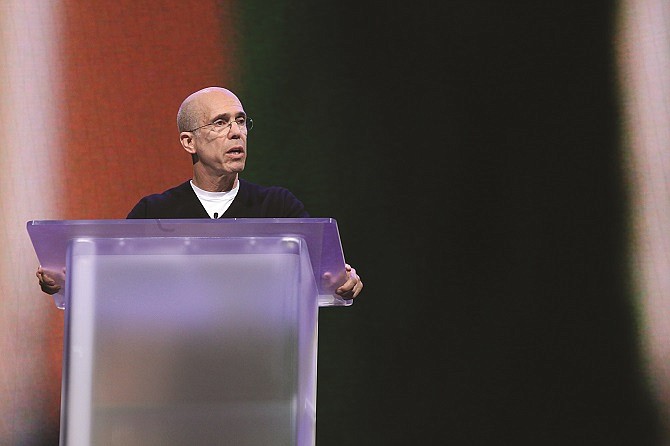 Short-form video startup Quibi announced that it has closed a $750 million funding round, bringing the streaming service's total funding to $1.75 billion, sharpening the platform's competitive edge in Tinsel Town's streaming wars.
Hollywood-based Quibi, led by founder Jeffrey Katzenberg and Chief Executive Meg Whitman, confirmed that the $750 million includes $400 million in new funding announced in early January. The company has not identified recent investors.
In an unusual move for an entertainment platform, Quibi plans to mark its official launch April 6 with an awards season-style red carpet celebrity event at the 3Labs production and event space in Culver City. The guest list has not yet been announced.
The $1.75 billion comes close to Katzenberg's initial goal to raise $2 billion for the platform, which the veteran Hollywood executive and Dreamworks Animation co-founder revealed in October 2017.
At the time, Katzenberg said he planned to create programming in bites of 10 minutes or less, each with its own narrative arc. His idea was that the content would fit the short attention span of a young audience raised on digital entertainment and that the videos would be ideally suited for consumption on a smartphone's small screen.
Katzenberg stressed that he was interested not only in creating a content studio, but in a new delivery platform for the content.
Even though the programs would be short, Katzenberg said he would engage A-list talent and spend $100,000 per minute to produce mini-shows of the same quality as premium platforms, including HBO and Netflix Inc. A professionally produced minute of YouTube programming costs an average of $10,000.
Katzenberg, with marked understatement, acknowledged early on that the $2 billion goal was a "high bar." But investors quickly stepped up to the plate. In 2018, the company announced that a first round of funding had raised $1 billion.
Reported investors include Chinese conglomerate Alibaba Group Holding Ltd., as well as Walt Disney Co., Sony Corp., Warner Bros. Entertainment Inc., Fox Corp., Viacom Inc. and Goldman Sachs Group Inc. Reportedly among the new service's advertisers are Google, Walmart Inc. and Procter & Gamble Co.
Katzenberg hired Whitman, who previously served as president and chief executive of Hewlett Packard Enterprise Co., in January 2018. She had also been a Disney executive and a board member at DreamWorks.
The pair revealed the new name for the company, Quibi, short for "quick bites," at a Vanity Fair "New Establishment Summit" in Beverly Hills in October 2018.
For reprint and licensing requests for this article, CLICK HERE.