A Promising Launch for Bra Startup Mindd
Longtime apparel exec aims for women with larger sizes
Friday, March 6, 2020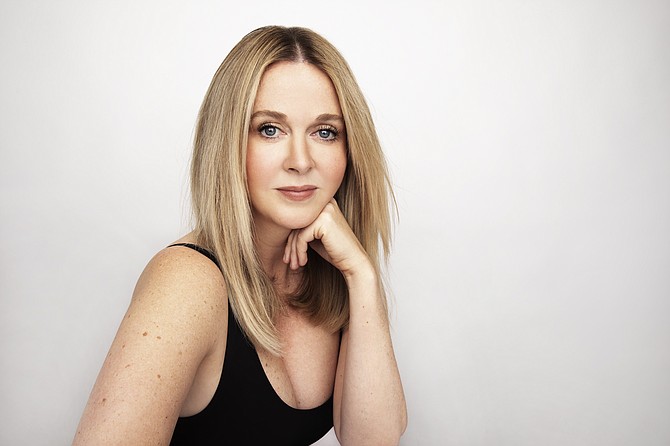 Helena Kaylin's proof of concept appears to be working ― less than a month after she launched Mindd Bra Co., six of the 12 bra styles on her website have sold out.
The former apparel industry executive developed a proprietary wireless bra design for larger cup sizes, self-funded the production costs and is now looking for capital to fund expansion.
"I have very lofty goals, and I will be going out fundraising soon because there is an opportunity to really scale this idea," she said. "I would like to be able to potentially license it out like a Gore-Tex, and this becomes the solution for the D-plus customer across different brands."
Kaylin still runs her business out of her West Hollywood home office without any employees, but potential investors may appreciate her leadership roles at major underwear brands.
Kaylin said she started her bra career at Victoria's Secret in 2005 where she was a part of the team "managing all future development for the company from a best-of-bra standpoint."
In 2008, she joined Calvin Klein Inc.'s underwear division as director of global merchandising for men. She then jumped ship and became the director of men's and women's merchandising and product at Under Armour Inc., where she led the launch of the Armour Bra and redeveloped its men's underwear program.
After a yearlong stint as global vice president of merchandising for women's underwear at Uniqlo Co. Ltd. and working alongside founder Tadashi Yanai in Tokyo, Kaylin got a call from Lululemon Athletica Inc. in 2015.
"That was one of my dream companies because I just loved the product and the culture that every time I walked into a store, I felt like I was part of this community," she said, adding that she was hired as a global vice president of merchandising and design and was part of the team that launched the popular Enlite Bra.
"It's an amazing bra with a ton of technology, but at 36 DD I was not able to really comfortably wear that bra," Kaylin said. "I really wanted a bra for every day that I could feel comfortable and amazing in, and what I was seeing was not a lot of bra companies investing in product."
So, Kaylin decided to do it herself. She partnered with Cifra, a manufacturer in Italy, to produce her first collection. She is skipping wholesale for now, and focusing on the direct-to-consumer approach via ecommerce and pop-ups at local shopping centers.
"What I really want to establish is this great, deep relationship with my customer," Kaylin said, adding that Pop Shops at the Grove and similar outlets work well because "you can be present with your customer and talk about the product one-on-one and give them a great fit experience."
Before the launch, Kaylin asked more than 60 women about their bra preferences. She said she created her first prototype by cutting up and combining a handful of everyday materials, including "fishnet, which easily adjusts and breathes even when our shape fluctuates, to spandex from my favorite shapewear, knowing this material makes me feel fully supported."
She also relied on "so many incredible lessons" she learned while "working for these big global companies," including "how to scale innovation, learning how to operationalize, create efficiencies and eliminate waste within the organization."
Storytelling around the product is also very important, she said, because "when you look at black leggings, everything looks black, (whether they're) from the Gap or Athleta or Lululemon or somewhere else."
Leaving the relative safety of the corporate world was "definitely nerve-wracking," Kaylin said, adding that she expects the turmoil to continue.
"I feel, after going through this experience for the last year and bringing it to launch, that this is just the beginning, and there's so much more to do and so many more opportunities to engage the customer and really continue to innovate into the space, to bring like the best product and materials out into the world for this customer."
For reprint and licensing requests for this article, CLICK HERE.