Joe Coulombe Leaves Grocery Legacy
Trader Joe's founder made his mark on the industry, shoppers
Friday, March 6, 2020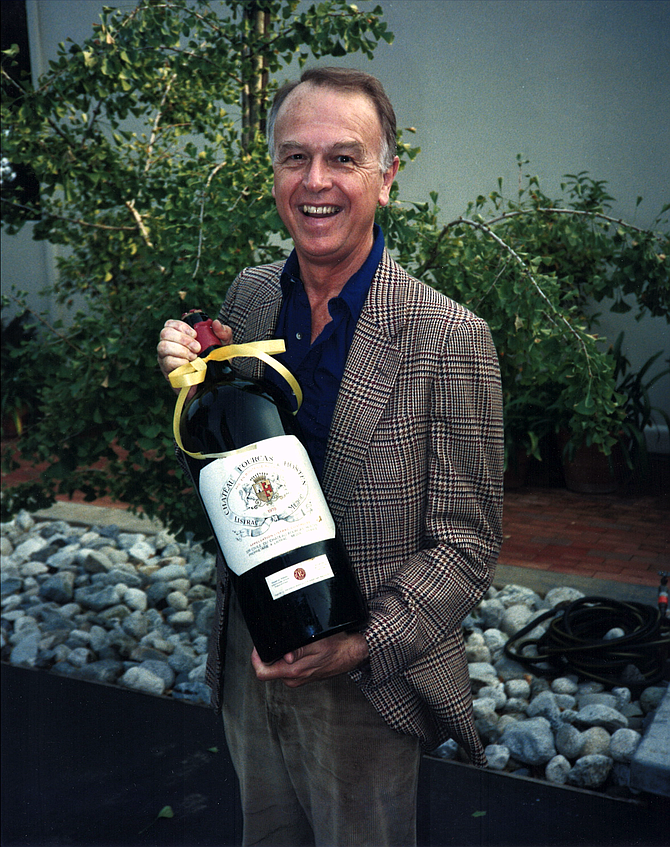 Trader Joe's Co. founder Joe Coulombe, who died Feb. 28 at the age of 89, didn't just make it possible for Americans to stock up on $2 bottles of cabernet.
With an eye for winning products and a passion for customer service, Coulombe developed business methods in the 1970s that still make the Monrovia-based grocer competitive — and disruptive — a half-century later.
Coulombe was a "notably thrifty and insightful" entrepreneur who "built a company that introduced something welcomingly different in the grocery retail space," according to a statement the company issued to mark his passing.
In 1967, Coulombe opened the first Trader Joe's store Pasadena. It's still in operation, and is now one of 505 stores in 42 states. The company has about 50,000 employees and an annual revenue of about $16 billion, according to the Business Journal's estimate.
Perhaps Coulombe's most notable move was to introduce private-label products in 1972.
Trader Joe's private-label merchandise is bought in bulk directly from suppliers and brought to warehouses to be processed or repackaged into smaller portions. This process enables the grocery chain to keep its prices low and pass the savings on to the consumer.
Recently, for example, Trader Joe's reduced the price of its popular Two Buck Chuck wine — produced by Bronco Wine Co. exclusively for Trader Joe's — from $2.99 to $1.99, citing a bountiful grape harvest and modifications in bottle packaging that helped lower overall costs.
Private-label products make up about 80% of Trader Joe's store offerings. They are carefully curated and include foods from various parts of the world. Some also have a loyal following, a stark difference from other grocery chains where shoppers typically look at store-brand or generic products as a cheaper alternative to name-brand labels rather than their first choice.
Private labels have also helped Trader Joe's avoid weekly deals, coupons and discounts while still attracting shoppers.
"A lot of other grocers operate where they lose money on certain things as enticements to attract customers, and they make a bunch of money elsewhere," said Matt Sloan, vice president of marketing and product at Trader Joe's. "We have a very different approach, and everything that we offer has to earn that spot on the shelf."
The grocer's advertising also deviates from industry norms. Instead of running ads in newspapers or on television, Coulombe launched a newsletter. The company's Fearless Flyer is a text-heavy booklet that provides interesting facts about its products and their origins.
That strategy might sound slightly out of touch with modern marketing tactics that seek to digitally track shopper habits and serve personalized ads, but it made Trader Joe's a trendsetter in another now popular vein of branding: good storytelling.
Coulombe, who retired from his role as Trader Joe's CEO in 1988 but continued consulting until 2013, also championed customer service, directing store crews to wear a smile along with the brand-defining Hawaiian shirts. The stores are usually slightly overstaffed to make sure stocking shelves or register duties don't come before helping the customer.
"Joe has said he always believed that it is the people that set Trader Joe's apart, and we acknowledge that started with Joe," the company said in a statement.
Part of that has been sticking to a brick-and-mortar-only approach.
While some aspects of Trader Joe's strategy appear to go against the grain, its customers appear to be on board. The chain placed second on the 2020 Retailer Preference Index. The annual survey, developed by London-based data company Dunnhumby, examines the $700 billion U.S. grocery market.
For reprint and licensing requests for this article, CLICK HERE.