AECOM Acquisition Talk Builds
Company skips two key investor conferences
Friday, March 6, 2020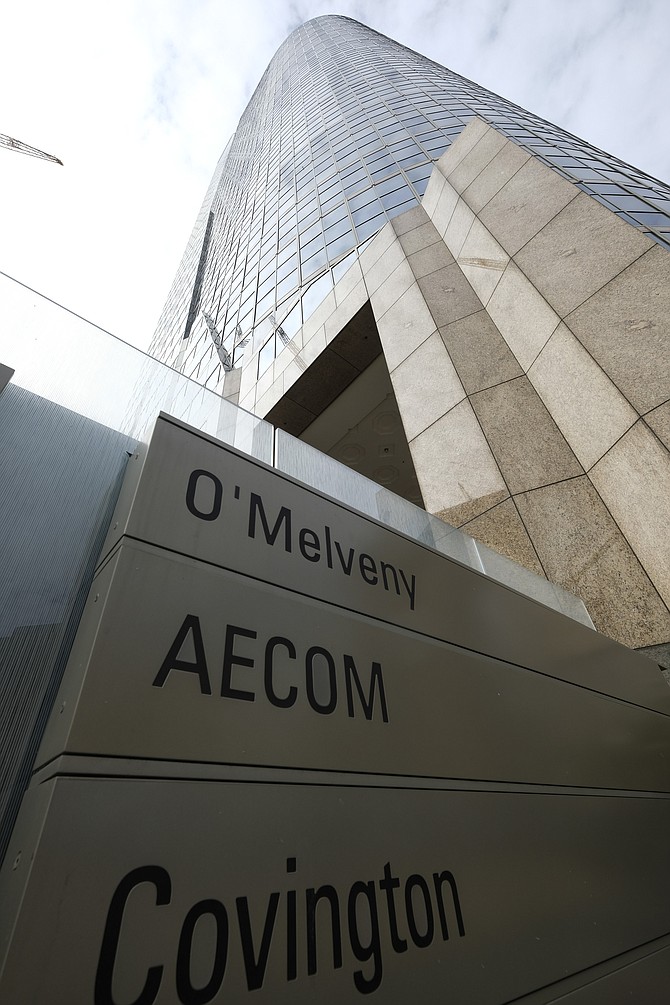 Speculation is mounting that Century City-based engineering and infrastructure giant AECOM may be acquired by rival WSP Global Inc.
The talk comes on the heels of reports last month that AECOM had canceled scheduled appearances at two mid-February investor conferences hosted by London-based bank Barclays and New York-based Citigroup Inc. and a subsequent industry research report saying AECOM's cancellations were likely a sign its talks with WSP Global were at an advanced stage.
The report was written by Andrew Wittmann, a senior research analyst with Milwaukee-based Robert W. Baird & Co. Inc. Both Wittman and Bloomberg News reported the cancellations last month; both had previously reported that AECOM and WSP were in possible buyout discussions.
AECOM declined to comment.
The day the news broke, Feb. 19, AECOM's stock rose 7.4%, closing at $50.75. Since then, its shares have fallen, along with the broader markets, to close at $46.67 on March 3.
Wittmann sees merit in WSP acquiring AECOM, he wrote in a report in January.
"Both AECOM and WSP operate across hundreds of local offices with headcount concentration across North America," he wrote. "Precedent mega-transactions in the industry have targeted net cost synergies, mostly through real estate consolidation."
As AECOM's sale of its management services unit was pending in January, Wittman said in his report that such a sale would eliminate most of AECOM's debt. So the acquisition of AECOM would give WSP access to more than $1 billion in borrowing capacity, he wrote. The sale of the management services unit closed Jan. 31.
Related to the reports of talks between AECOM and WSP Global is the pending departure of AECOM's Chief Executive Michael Burke. The company had announced in November that he would be stepping down by the end of this month. The appointment of a new CEO may depend on the status of talks with WSP.
Separately, the management services unit AECOM sold in January has lost a bid to overturn the U.S. Army's decision to award a logistics contract worth up to $82 billion over five years to four competitors.
The division, now a stand-alone company named Amentum Services Inc. headquartered in Germantown, Md., was one of several parties that filed claims late last year to overturn the contract awards on bid price determination and other grounds.
On Feb. 17, the U.S. Court of Federal Claims rejected the protest. According to Bloomberg Law, the full opinion has been placed under seal.
For reprint and licensing requests for this article, CLICK HERE.