Yoshinoya Ramps Up Digital Platforms
Fast-casual chain upgrades app's ordering capabilities
Monday, June 29, 2020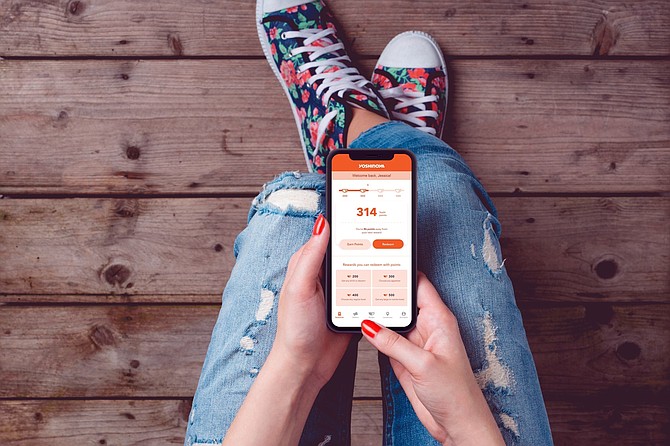 With the Covid-19 pandemic settling in for an extended run in much of the country, the phrase "adapt or perish" seems to be the mantra for many retailers and restauranteurs.
Yoshinoya America Inc. is among those opting to adapt.
The Torrance-based fast-casual restaurant chain that specializes in Japanese-style Gyūdon beef and teriyaki chicken bowls has launched pick-up and delivery ordering through its app, website and Instagram page.
"In the current climate, it was particularly pressing to speed up the development of our online ordering platforms and give guests additional ways to order ahead for takeout or have their favorites delivered straight to their doorstep with just a few taps," Chief Marketing Officer Kim Freer said in a statement.
"Building on the recent brand refresh, including a new ordering process that allows customization and the integration of digital menu boards, we're methodically focused on upping Yoshinoya's digital game in 2020."
The North American arm of Japan-based Yoshinoya Holdings Co. Ltd. also launched its first loyalty program, Yoshinoya Rewards, which provides users with discounts and allows them to earn points on every purchase.
Yoshinoya America has 105 stores, with about 70 of them company owned. Average sales at each are "well over $1 million," according to the company's job posting for a district manager position.
The chain is undergoing what it says are "extensive remodels" of its restaurants, including updated locations rebranded as "Japanese Kitchens" in Canoga Park and on La Cienega Boulevard in Pico-Robertson.
The remodels feature new plumbing and restrooms, exterior stone paneling and window accents, replacement countertops, new floor and ceiling tiles, and a redone menu board.
Yoshinoya Holdings, established in 1899, operates 3,477 stores worldwide and has 22,692 employees. It posted $2 billion in net revenue last year for its fiscal 2020. Its first U.S. store opened in Denver in 1975.
Freer joined the restaurant chain in March after a five-year tenure at Pasadena-based Blaze Pizza, where she served as vice president of brand marketing.
She also worked for five years at Proof Advertising and was in charge of marketing for 2,800 Subway restaurants.
Freer replaced Bobby Williams, who had served as Yoshinoya's vice president of marketing since 2013.
For reprint and licensing requests for this article, CLICK HERE.