State of Accounting: A Brave New Accounting Industry
Custom Content by the Los Angeles Business Journal
Monday, June 22, 2020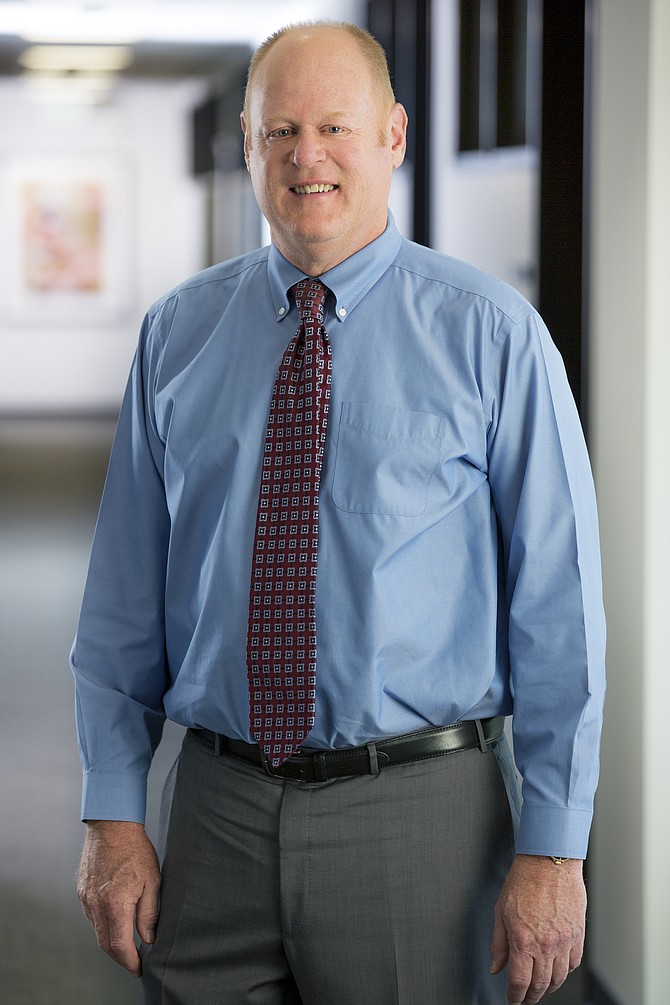 If I had been writing an article on the "state of accounting" a few months ago, it may have looked quite different. The economy was rolling along, the stock market was continuing on its record run, and our biggest problem was how we were going to find enough people to do all the new work we were getting. All that changed when the accounting industry, like many others, quickly had to evolve to meet the challenges brought on by the COVID-19 pandemic – from adapting to remote-working environments to the new tax legislation and reporting deadlines. While some of these challenges will hopefully be short-term, there will also likely be long-term consequences and benefits.
Serving Clients
Perhaps one of the easiest parts of this for the industry to adapt to has been implementing the new legislation – as we are all already accustomed to actively seeking out the best opportunities for our clients. The programs available through the CARES Act have helped us find solutions to the challenges our clients may be facing; although, many of the CARES Act provisions are only short-term solutions, and we will likely need to find new, longer-term solutions for many clients who have been significantly impacted by the pandemic-driven recession.
Remote Work
The accounting industry is fortunate to have a large part of its workforce already mobile. For auditors, working at a client's office is easily transferrable to working from home. For other teams with work that was traditionally done in the office, such as tax and business management, mobilizing entire departments in a matter of days, posed greater challenges. However, with these potentially short-term challenges came the possible long-term opportunity to re-envision how this work is being done and develop new platforms and procedures that are more flexible and efficient – and, of course, which ultimately better serve our clients.
Talent Pool
As the accounting industry adapts to the new remote-work conditions, and develops new tools and procedures to best serve the clients, many firms may find that they can be just as productive by giving their employees the choice of where they want to work from and therefore be able to attract talent from outside their normal geographic area. Opening the talent pool to far broader reaches will create the ability for smaller and regional firms to compete for top talent nationally – and give candidates much more choice in their job search.
Communication
A firm's ability to communicate with its clients and staff has also changed significantly. For clients, breakfast or lunch meetings, which once provided a warm and casual way to discuss issues or get to know one another, have been replaced with video conferencing. For staff, the inability to bump into each other at the office has made the day feel more impersonal and sometimes inconvenient. Finding ways to maintain personal relationships and effectively collaborate, in and out of the office, will be one of the primary, ongoing challenges for all industries, but for the accounting industry, I suspect that all firms will invest more in internal communication systems, strategies, and staffing. This will now play more of a starring role in running the business and effectively managing remote teams.
Equality
Beyond the changes stemming from the pandemic, the accounting industry should also see the current protests for racial equality as a call to action. While our industry has made great strides in addressing the issue, we still have a long way to go. Now is the time for everyone in the industry to reevaluate their diversity and inclusion policies, recruitment strategies, and outreach programs – proactively looking for ways to be more inclusive to people of color. If access and opportunity continue to be part of the root issue, then one of the essential components of any industry-wide changes must be for all of us to work together to reach out to the younger generations – especially in communities of color – to introduce them to the opportunities in the accounting industry through mentorships, scholarships, and internships.
It's not often that an entire industry has so much opportunity for innovation at one time, and it can be difficult to capitalize on it all as quickly as needed, but I think this year has shown us all that we're a lot more adaptable than perhaps we even realized. I imagine that very few firms will even want to return to the old version of "normal" and instead, find this "new normal" as a jolt of inspiration to continue the forward trajectory of growth and innovation.
Douglas Waite, CPA, MBA, is Miller Kaplan's managing partner. He has more than 35 years of experience and knowledge of employee benefit plans, with the majority of those years served at Miller Kaplan. Learn more at millerkaplan.com.
For reprint and licensing requests for this article, CLICK HERE.