LA County Unemployment Near Record 21% in May Despite Uptick in Payroll Jobs
Friday, June 19, 2020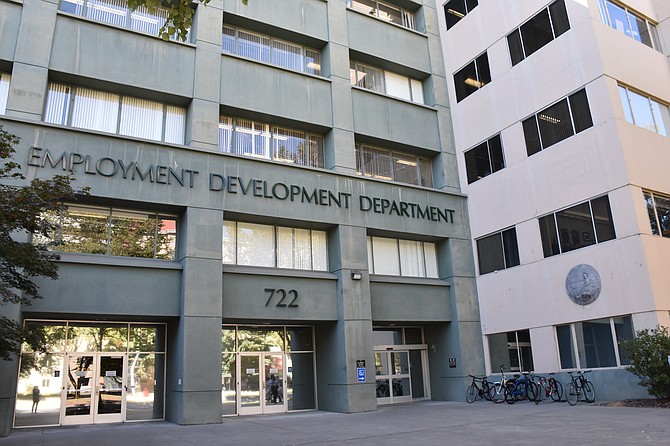 L.A. County's unemployment rate hit a record 20.9% in May, up slightly from a revised 20.8% in April, according to state figures released June 19.
The state Employment Development Department sharply revised upward the April unemployment rate from an initially reported 19.6%, meaning May was the second straight month where the rate topped 20%, a level not seen in Los Angeles County since the Great Depression of the 1930s. For comparison, the May 2019 unemployment rate was 4.5%.
Some of this upward adjustment was due to the state reclassifying as unemployed workers who had been furloughed but were initially counted on employer payrolls because of the Paycheck Protection Program under the CARES Act. Nationally, the Bureau of Labor Statistics said this reclassification led to an upward revision of roughly 3 percentage points in the unemployment rate for April to about 19.7%; the revised May figure was about 16.3%.
The county's May unemployment rate was more than 4 percentage points higher than this revised national rate and the state's May unemployment rate, which was also 16.3%.
The unemployment data come from a survey of households in Los Angeles County; that survey reported 989,000 people were unemployed in May, a figure unchanged from April. The labor force shrank by 24,000 to 4.73 million, meaning some people have given up looking for work.
A simultaneous survey of employer payrolls reported a net 33,000 jobs being added back to payrolls as sectors of the local economy began to reopen after two months in nearly complete shutdown.
The payroll jobs gain was led by an increase of 18,300 in eating and drinking establishments, followed by a gain of 15,300 jobs in manufacturing and 12,200 in construction.
The government sector posted the biggest drop in payroll jobs in May, shedding 12,200 jobs, followed by a net loss of 7,400 jobs in motion picture/sound recording.
But the monthly job gains pale in comparison to the plunges in payroll job totals over the past 12 months.
Overall, the county posted a net loss of 603,000 jobs between May 2019 and May 2020, a drop of 13.2%. Although that was a slight improvement over the 15% drop in payroll jobs between April 2019 and April 2020 — these last two months mark the first time since record keeping at the county level began in the 1970s that this year-over-year figure fell by double-digit percentages.
The year-over-year drop in payroll jobs was led by a net loss of 241,000 jobs in the leisure/hospitality sector, a plunge of 44%. Retail store payrolls fell by 68,000 jobs, while professional/business services reported a drop of 61,500 payroll jobs. No sector reported a gain in jobs over the past 12 months.
Health care/biomed, energy, engineering/construction and infrastructure reporter Howard Fine can be reached at hfine@labusinessjournal.com. Follow him on Twitter @howardafine.
For reprint and licensing requests for this article, CLICK HERE.