At Local Movie Theaters, Action Will Be Limited
AMC, Laemmle move forward cautiously
Monday, June 15, 2020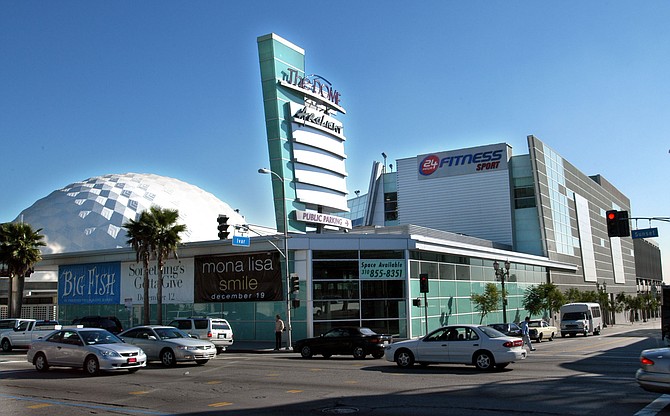 Recently announced California state guidelines on reopening during the Covid-19 pandemic allow movie theaters in some localities, including Los Angeles County, to reopen provided they meet new safety requirements.
However, even with the state's permission to open L.A. movie houses as of June 12, theater owners seemed to be taking a more cautious approach.
Kansas-based AMC Entertainment Inc., the world's largest movie theater exhibition company, which has numerous screens in Los Angeles, has said it will open about 97% of its theaters worldwide by mid-July.
The National Association of Theater Owners reportedly expects 90% to 95% of all cinemas to reopen in mid-July as well. That target date allows AMC and other theater chains to be ready for the July 17 release of the Warner Bros. thriller "Tenet," directed by Christopher Nolan.
In order to reopen, however, L.A. County movie theaters must limit attendance to 25% of capacity or a maximum of 100 people, whichever number is smaller.
In addition, to maintain social distancing, theaters must take steps to limit the number of patrons entering a theater at a given time and devise a reservation system that would enforce social-distanced seating.
Guidelines also call for patrons to wear masks unless they are eating. Washable seat covers are also on the list because of the potential for porous cloth seats to harbor the coronavirus.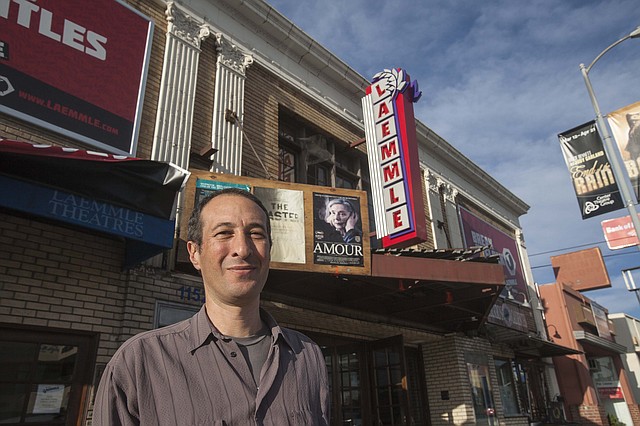 Greg Laemmle, president of the Laemmle art house theater chain, said his company is moving forward on plans to reopen.
He could not predict an opening date, however, citing the financial and logistical challenges of sanitation and social distancing, as well as the unpredictability of movie release dates and the availability of films during the coronavirus crisis.
Laemmle called "Tenet" an important part of the planned summer season but was unwilling to guarantee Laemmle theaters would open in time for the predicted summer blockbuster's release date.

"We all assumed at some level the (required) capacity level would be 25%, but that was not definite," Laemmle said. "How was that to be managed … in an environment where we have already been hammered with the expenses of being closed? At what point does one make the leap of ordering wipes, disinfectants … and when is it prudent to make that investment? Even now we are asking that question."
Reserved seating will be a must, and audiences will not be able to crowd together in middle seats for ideal viewing, Laemmle said. "A 25% capacity means using 100% of the theater," he said.
He added that movie complexes may play popular movies on multiple screens or with additional screenings to accommodate crowds.
Before the shutdown, Laemmle was operating seven theaters in Santa Monica, North Hollywood, West Los Angeles, Glendale, Claremont, Encino and Pasadena, with an additional seven-screen complex under construction in Newhall. Construction has continued in Newhall during the Covid-19 lockdown.
Laemmle said the company had been pushing for a Memorial Day opening for Newhall, but "because it became clear there was not necessarily going to be wide-release films available, we called off the dogs."
It's unlikely that all theaters will open on the same date, Laemmle said, adding that he expected larger theaters to open first.
"We have some venues where, because of the small capacity, it is not financially feasible to reopen," he said.
The company's Newhall complex includes a total of 650 seats in theaters of various sizes, including four 50-seat theaters, which now will only accommodate 12 people. But because of its newness, Laemmle will push to open Newhall on the first wave.
Whatever the opening date, Laemmle said the chain's audiences can count on popcorn.
"For a lot of people, having popcorn is absolutely part and parcel of the moviegoing experience," he said. "If a restaurant can be open, we can see no reason why a movie theater can't serve food."
For reprint and licensing requests for this article, CLICK HERE.