Awards Adjust to Pandemic
Oscars, museum opening are delayed
Originally published June 15, 2020 at 4:45 p.m., updated June 22, 2020 at 12:05 a.m.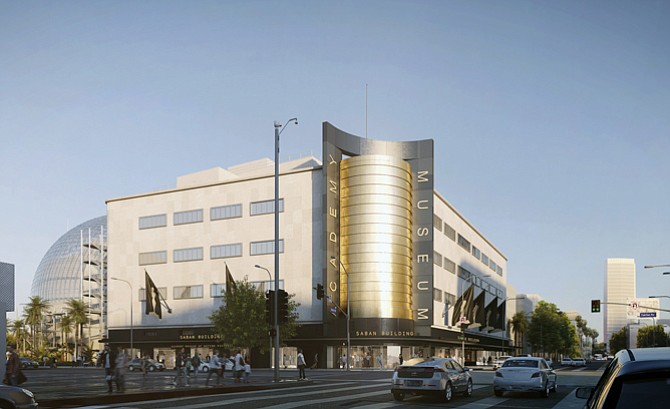 Some local movie theaters and Hollywood production studios are beginning a tentative foray back into action as recently announced California state guidelines eased Covid-19 restrictions to allow openings in both categories on June 12.
Major movie theater chains are reportedly eyeing July 17 as a target opening date for theaters nationwide, gearing up for the release of big-budget summer tentpole movies "Mulan" on July 24 and "Tenet" on July 31, which has been postponed from its previously announced opening date of July 17.
However, restrictions have not been lifted in time to prevent major disruptions in Hollywood's all-important movie and TV awards calendar, where pandemic-related delays are creating a domino effect on awards ceremonies, telecasts and gala events that will extend into 2021.
The 93rd Oscars ceremony and telecast will move from Feb. 28 to April 25 due to the coronavirus, the Academy of Motion Picture Arts and Sciences and ABC announced on June 15.
The Academy also said the $482 million Academy Museum of Motion Pictures, located on Wilshire Boulevard's Museum Row and initially scheduled to open to the public on Dec. 14, will now open on April 30.
The long-delayed museum's December opening had been announced during the Oscar telecast on Feb. 24.
The changes also shift the eligibility period, submission deadlines and related awards season events. The eligibility period for a qualifying Oscars release has been extended beyond the previous Dec. 31 deadline. A feature film must now have a qualifying released date between Jan. 1, 2020, and Feb. 28, 2021.
"Our hope, in extending the eligibility period and our Awards date, is to provide the flexibility filmmakers need to finish and release their films without being penalized for something beyond anyone's control," Academy President David Rubin and Chief Executive Dawn Hudson said in a joint statement.
The Film Independent Spirit Awards also postponed the date of its show and ceremony to April 24.
Scheduling shifts are also beginning for the Emmys. The Television Academy has announced Jimmy Kimmel as this year's Emmy Awards host. The academy said it still plans to present the 72nd Emmy Awards telecast on Sept. 20 on ABC as planned but has not revealed details on how producers will approach the ceremony or the show.
The Television Academy said in a statement on June 15 that it would reinvent the 2020 Creative Arts Emmys, primarily celebrating the work of TV craftspeople, as a "virtual event taking place over several nights in September."
In addition, the organization said it would forgo the annual Governors Ball events, which have traditionally followed the Creative Arts Emmys shows and the Primetime Emmy Awards telecasts, to protect the health and safety of participants.
Media and Entertainment reporter Diane Haithman can be reached at dhaithman@labusinessjournal.com. Follow her on Twitter @dhaithman.
For reprint and licensing requests for this article, CLICK HERE.