20 in Their 20s: Seungjun Yeo
Monday, June 15, 2020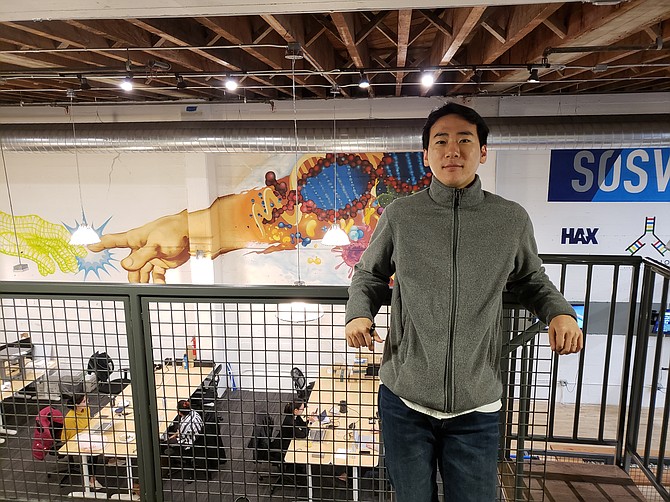 Seungjun Yeo, 29
Company: Dalton Bioanalytics Inc.
Title: Chief executive
Business: Digitizing biochemical signature of blood
Location: Westwood
Founded: 2019
Employees: 2
Financials: $500,000 raised to date, annual revenue in the "six figures"
What led you to start this business?
I had been developing artificial intelligence software to improve diagnostic accuracy rates for fetal congenital heart diseases. At the UCLA Anderson Venture Accelerator, I connected with Austin Quach, who had invented a new way of digitizing blood samples and extracting data using mass spectrometry. I realized that the data could potentially help us to solve not only fetal congenital heart diseases but also many other unmet diagnostic needs. Within an hour of sharing our ideas and visions, we decided to start a company together.
What is the main goal of your business?
Our vision is making an affordable standard blood test that can diagnose numerous diseases all at once. Our end goal is to not only to save doctors' time by reducing the number of blood tests they have to order but also to help patients to receive the best treatments at the right time, preferably early on before disease onset.
How did you fund it, and how are you funding it going forward?
We were lucky to get our first investment from IndieBio, a leading biotech accelerator. We have been able to generate some early revenue by providing research services to scientists and companies. As we continued with our fundraising, IndieBio wrote a second check for us along with another investor in April.
Are there advantages/disadvantages to starting a business in your 20s?
The main advantage is that I have nothing to lose, and I knew nothing (about starting and running a business). This helps me stay open-minded to new ideas and allows me to build a company that is agile. Although many people would argue there are disadvantages, such as lack of experience and connections, I believe the advantages outweigh these.
How has the pandemic or economic downturn impacted your business so far, and how are you responding? 
The pandemic happened while we were in the middle of fundraising. As a result, we had to raise a smaller round with a lower valuation cap than we originally planned. We decided to focus on improving our sales channel, building customer relationships and generating funds organically.
Where do you go for advice regarding your business?
I go to the IndieBio team, the UCLA Anderson Venture Accelerator team, and to our paid business adviser, Darrin Crisitello, who is chief commercial officer at Mission Bio. His experiences in the biotech industry and in commercialization are guiding us to generate revenue and build a team.
Keep reading the 2020 edition of the 20 in Their 20s special report.
For reprint and licensing requests for this article, CLICK HERE.