True Religion to Exit Bankruptcy
But unsecured creditors object to plan
Monday, June 8, 2020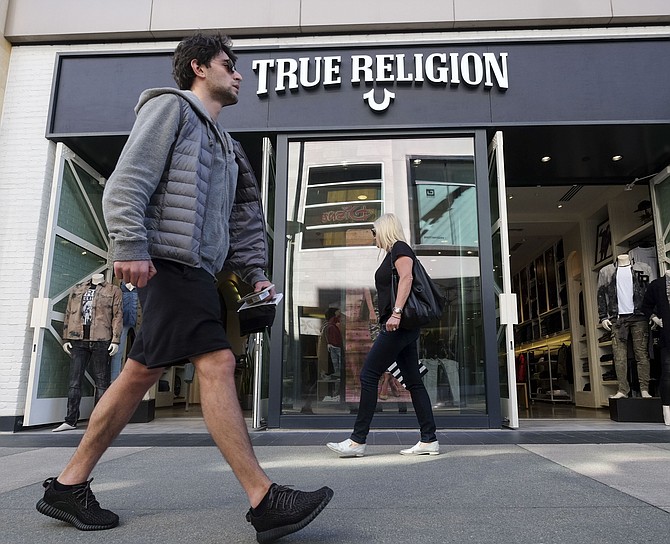 True Religion Apparel Inc. estimates it will emerge from bankruptcy by mid-August, according to documents filed with the U.S. Bankruptcy Court for the District of Delaware.
The Manhattan Beach-based apparel retailer filed for Chapter 11 protection on April 13 after amassing approximately $138.5 million in secured debt and another $44 million it owed to unsecured creditors.
At the time of filing, True Religion had 1,010 employees, including 427 full-time workers. It has since furloughed all but 76 corporate and distribution staff members.
Court records show the retailer's restructuring plan, funded by $4.89 million in exit financing, includes closing eight stores, one of which is located at Santa Monica-based Macerich Co.'s Los Cerritos Center.
The committee of unsecured creditors, which includes Simon Property Group, objected to the plan, saying that $74 million of the $86 million debtor-in-possession financing True Religion secured from Farmstead Capital Management and Crystal Financial consists of roll-up prepetition debt.
The plan also has "excessive" financing fees and interest, which will "add approximately $6.9 million to the company's debt at emergence," according to the court documents.
The April 13 bankruptcy filing was the retailer's second in less than three years. Founded in 2002 and famous for its horseshoe jean pocket stitching, True Religion was one of the world's hottest denim brands by the mid-2000s. It was acquired in 2013 by New York- and London-based Towerbrook Capital Partners for $835 million.
In 2017, the retailer filed for bankruptcy to address overleverage and disappointing sales. The move enabled the company to reduce its term loans from $471 million to $114.5 million.
The deleveraging was apparently insufficient — for its fiscal 2019 that ended in February, True Religion recorded a net loss of $50 million on $225.7 million in gross revenue. For the same period, the court documents show its assets totaled approximately $208 million, and it had $250 million in liabilities.
"Like many retailers, the debtors' losses stem from wholesale changes in the retail industry, including the dramatic and ongoing shift from brick-and-mortar to online/ecommerce sales," Christopher Samis, a member of the legal team that represents the committee, wrote in the objection filed on May 29.
He added that the retailer "also suffered from unattractive product designs" that caused it to deeply discount inventory during 2019.
Samis also said that prior to the pandemic, True Religion was engaged in negotiations with Farmstead and Crystal over a potential out-of-court restructuring, but the pandemic and related business shutdown prevented it from obtaining required liquidity and forced it to seek relief under Chapter 11.
True Religion's latest financial performance exceeded expectations, paving the way for the planned August emergence. The company's ecommerce sales during the last two weeks in April added up to just over $4 million, while its wholesale accounts with Macy's Inc., Dillards Inc., TJ Maxx and others brought in another $1.3 million.
For reprint and licensing requests for this article, CLICK HERE.