The Kindest Cut
Hollywood execs earn praise for giving up salaries — but their overall compensation remains high
Monday, June 8, 2020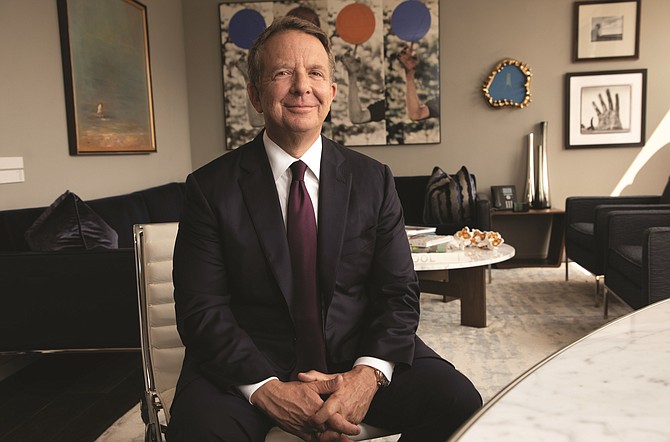 When pandemic-driven corporate layoffs and furloughs began, so did announcements that top executives would be giving up all or part of their salaries for the year.
It was a way for execs to show they were ready and willing to feel the pain along with their employees.
These gestures occur in all industries, but when it comes to the biggest players in L.A.'s entertainment industry, the publicity surrounding such moves is amplified.
"There's something really sexy about entertainment and sports," said Ira Kalb, an assistant professor of clinical marketing at USC and a 45-year marketing consultant. "Entertainment and sports market themselves. They get some free rides from the news media."
As the Covid-19 crisis has spurred massive furloughs and layoffs at all levels in Hollywood, numerous top executives, from content providers to talent agencies to live performance presenters, have said they will take pay cuts.
Disney givebacks
Possibly the highest profile entertainment executives to make the gesture are Walt Disney Co. Executive Chairman Robert Iger and Chief Executive Bob Chapek, who replaced Iger as chief executive in February.
Iger has agreed to relinquish 100% of his $3 million annual base salary, and Chapek said he would forgo 50% of his $2.5 million salary. Other senior executives will be taking salary cuts of 20% to 30% for the duration of the crisis.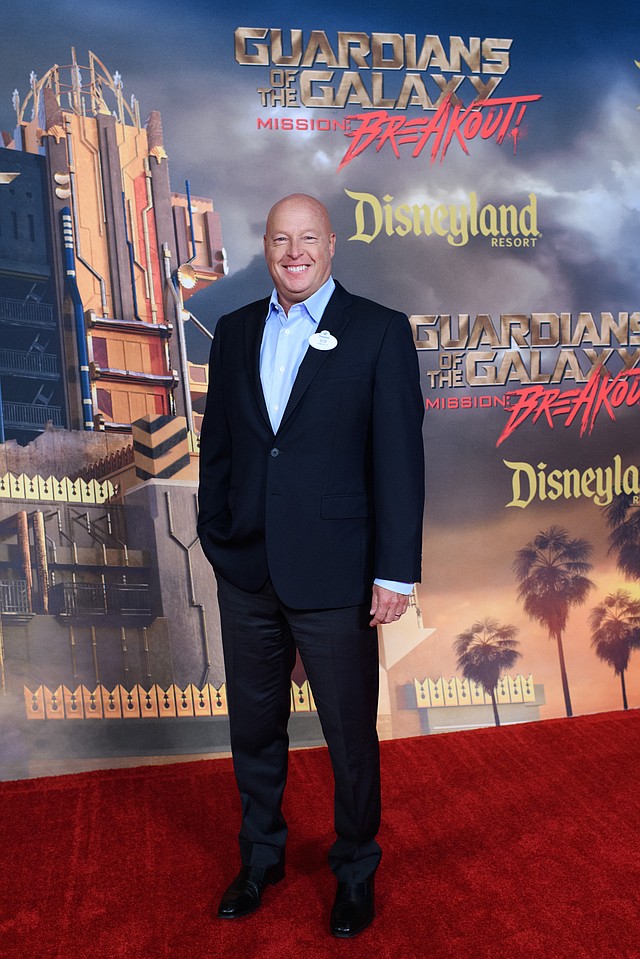 Disney announced the Iger-Chapek pay cuts on March 30, just days after the entertainment giant confirmed it was placing 100,000 employees — nearly half its workforce — on unpaid leave in a move expected to save the company $500 million per month.
Most of the cuts came from staff at theme parks, which were closed because of the coronavirus. Only one Disney park, Shanghai Disneyland, has reopened, and it's taking extensive precautions and limiting entry.
At Beverly Hills-based Live Nation Entertainment Inc., Chief Executive Michael Rapino will forgo his 2020 salary, reported at $3 million, and senior executives will take salary reductions of up to 50%. As was the case with Disney, the announcement followed news of cost-reduction efforts including hiring freezes, furloughs, and reduction or elimination of other discretionary spending, such as travel.
L.A.'s talent agencies also have seen executive pay cuts. In late March United Talent Agency in Beverly Hills announced reductions that would affect all employees, with Chief Executive Jeremy Zimmer and Co-Presidents Jay Sures and David Kramer forgoing their salaries for the rest of the year.
At Creative Artists Agency, based in Century City, the company announced pay cuts of up to 50% for employees, with CAA President and Co-Chairman Richard Lovett, as well as Co-Chairmen Kevin Huvane and Bryan Lourd, giving up their salaries through the end of the year.
Ian Larkin, associate professor of strategy at UCLA Anderson School of Management, said there's not too much reason to worry about the bottom line for top executives forgoing salaries, however.
"CEOs are making a lot more money relative to an average worker than they were 20 or 30 years ago," Larkin said. "The ratio of the average worker's pay used to be 20- or 30-to-1. … The ratio is more like 300-to-1 now."
Extensive pay packages
Kalb and Larkin also pointed out that the base salary is rarely the largest source of compensation at the CEO level. Larkin said that, on average, in most public companies only 20% of the executive's compensation comes from salary, and the rest comes from cash bonuses as well as stock options or direct stock grants.
Take Disney's two Bobs, for example. While the company gets the PR perk of saying its top executives are forgoing millions to help save the company, Iger remains one of the highest paid executives in entertainment, earning $47.5 million in total compensation as chairman and chief executive in the most recent fiscal year. Chapek is reportedly on track to receive an annual target bonus of $7.5 million and an annual long-term incentive grant of $15 million, neither of which will be adjusted downward due to Covid-19.
"You virtually never see the CEO giving up their nonsalary sources of compensation," Larkin said.
Not only is the sacrificed pay a small fraction of total compensation, Larkin added, but in many cases the executive will get the money back.
"It's very common once these crises are over for the boards to go back and compensate the executive for the forgone salary," Larkin said. "OK, they gave up some salary for a year or two, but then later on when no one is paying attention anymore, the board essentially pays them back."
Keep reading the 2020 Executive Compensation Special Report.
For reprint and licensing requests for this article, CLICK HERE.