LABJ Insider
Finding the Balance
Monday, June 1, 2020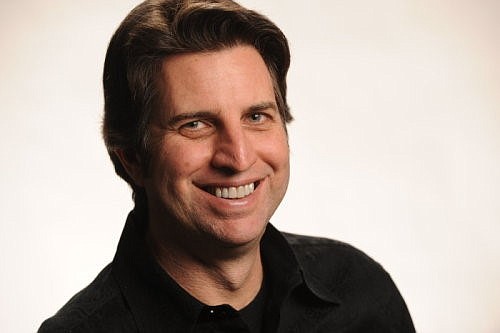 And … we're back?
A rapid reopening of businesses, which seemed unthinkable just a couple of weeks ago, is underway throughout the state.
In Los Angeles County, which outpaces other counties in California when it comes to infections and deaths from Covid-19, people can now go shopping at certain nonessential retailers as long as stores follow proper protocols for social distancing and sanitizing.
But diners still can't sit down in restaurants, and the unkempt among us still can't get a cut or a color.
Hikers can once again hit Runyon Canyon's celeb-studded trails (just don't count on recognizing any famous faces hidden behind those masks), but music fans won't be able to take in Alicia Keys, Norah Jones, the Goo Goo Dolls or any of the other artists booked for under-the-stars sets at the Greek Theatre this summer because that storied venue just canceled its 2020 season.
Welcome to the uneasy balance of commerce and caution as we enter the next phase of semi-normal life during Covid-19.
Of course, the question for most of the Business Journal's audience involves more than the return of retail or the rollback of restrictions. Executives and other business leaders are wondering when and how the city will be able to get people back to work in person, rather than virtually.
A new survey from architecture, design and consulting firm Gensler, which is headquartered in San Francisco and has a large footprint downtown, reveals that plenty of workers are having those same thoughts. And it appears, despite the benefits of work-from-home flexibility, employees are eager to get back to their workplaces.
Of the more than 2,300 workers polled, 70% say they want to work in the office the majority of the week, and 44% of those asked want to go back to their workplace every day.
Those workers also expect employers to take precautions to ensure their office environments are as safe as possible, including more space for social distancing and an assigned workstation.
Three out of four respondents say the people are the main thing they miss about their offices, and more than half find it harder to collaborate and stay up to date while working from home.
• • •
L.A.'s business community continues to lead with its heart during the pandemic, contributing in a variety of ways. Law firm Sheppard Mullin, which has offices downtown and in Century City, has teamed with the Rotary Club of Los Angeles Foundation and SoCal Litigation Support Services on an initiative to provide 30,000 face shields to front-line health care workers … Trendy Beverly Hills-based shoemaker Tieks by Gavrieli launched Operation #SewTogether to get customers to create 500,000 face masks for hospitals and clinics. Tieks offers a $100 gift card for every 50 masks.
• • •
During this uncertain time, we want to hear from you. Tell us how your business is adapting and evolving, how your teams are connecting or how your employees are being supported. Or tell us where you're finding inspiration and ideas. Send your thoughts and comments to me at srobson@labusinessjournal.com.
For reprint and licensing requests for this article, CLICK HERE.