Best Places to Work Speaker: Danone Simpson
Custom Content by the Los Angeles Business Journal
Friday, July 31, 2020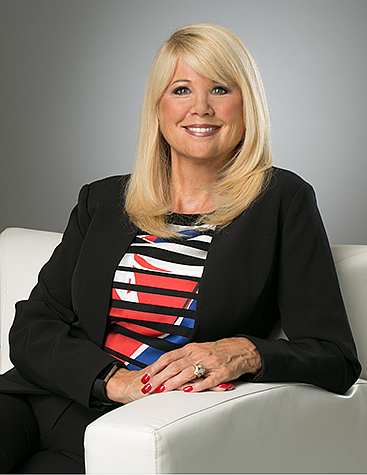 Danone Simpson
President & CEO, MBA, GBDS
Montage Insurance Solutions
Founder, CEO of Montage Insurance Solutions with over twenty years' experience in all lines of insurance. She has built an agency focused on employee benefit and property & casualty programs for the commercial and non-profit sectors. Under Danone's leadership the firm has partnered with over 100 carriers in order to find the perfect insurance solutions for clients. She has built a dynamic Service Program, Third-Party Administration Department and My HR Summit training clients on compliance monthly. She developed a sister company, Simpolicy in 2012 that handles small business, event insurance, travel insurance and Medicare. She appointed Tobias Kennedy as the CEO of Simpolicy and Executive VP of Montage.
Montage Insurance Solutions utilizes Human Resources tools, consulting, wellness campaigns, health fairs and safety initiatives to reduce premium and employee costs. These programs have proven to be effective in retention and nurturing the health and safety of employees and are unparalleled in the industry.

Danone has been presented multiple awards in the Los Angeles and San Fernando Valley Business Journals, including being selected in 2019 as one of 16 Most Influential Insurance Brokers in Los Angeles LABJ, as CEO of the Year from the SFBJ 2018, Trusted Advisor in Insurance and One of the Top Twelve Women Owned Businesses in Los Angeles. The LABJ has recognized Montage as a Top 25 largest insurance brokerage firms and Employee Benefits Consultants since 2009. Forbes magazine acknowledged Danone in the Women of Power series for Southern California. Ventura Magazine recognized Montage as an Insurance Trusted Advisor. She is a C-Suite Advisor for CSQ Magazine (4 years). LABJ listed Montage as one of the Best Places to Work since 2015. She was a panelist for the LABJ Economic Forecast and Trends, 2017 and the Diversity and Inclusion Forum, 2017. She has written for and been a panelist for The HealthCare Forum, LABJ several times and again in 2020. Danone has spoken on a variety of topics at the HRD Network, CA State Board of Equalization's connecting Women to Power Business Conference, Valley Economic Alliance, Women's Economic forum, PIHRA and other organizations.
She sits on the Valley Village Development Board of Directors and Make-A-Wish, honored her as a Founding Member of Women for Wishes. She is an active member and has continuously served as a board member for PIHRA (Woodland Hills) since 2009.
Masters of Business Administration, Graziadio School of Business, Pepperdine University, 2012.
For reprint and licensing requests for this article, CLICK HERE.