LA's Mental Health Businesses Respond to Covid Crisis
Monday, July 27, 2020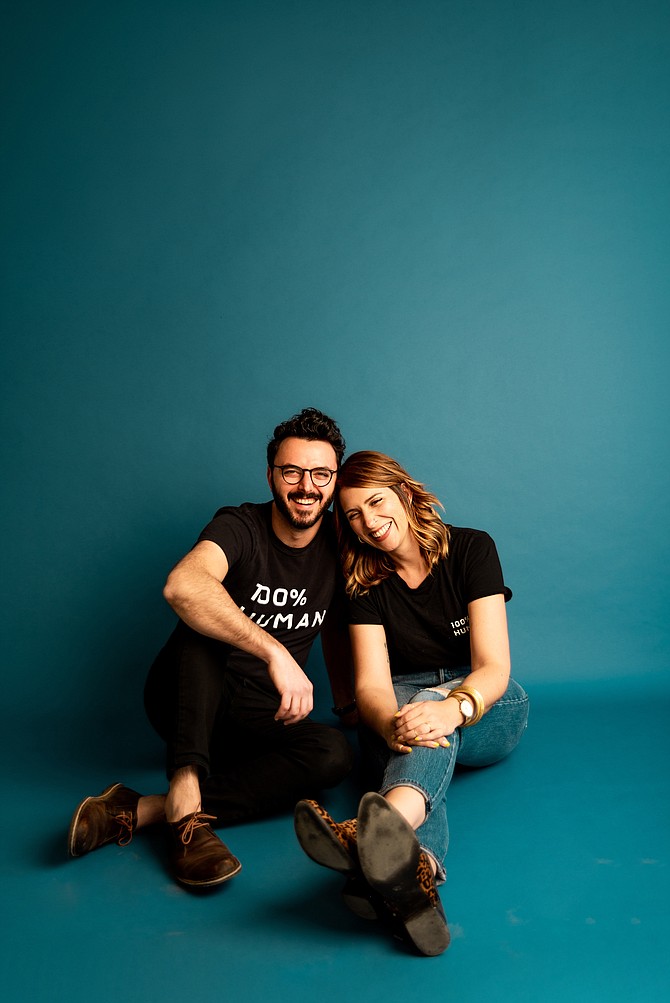 Four months into a global pandemic, L.A.'s mental health industry is in high demand.
The devastating economic impact of Covid-19 and the seismic social changes buffeting the city are taking a toll on Angelenos, leading to increased activity for therapists and other self-care businesses.
Kindman & Co., a therapy group based in Highland Park, saw an increase in clients after switching to online therapy sessions, an option previously unavailable to 95% of the practice's customers.
After seeing a slowdown in sessions when the office first turned to teletherapy in mid-March — Kindman lost a third of its clientele initially — by May, the practice had taken in six times as many new patients as it received in March.
"We were very concerned at first," said co-founder Kaitlin Kindman, who added that she believed many patients were reluctant to try teletherapy. "People are starting to realize that online therapy isn't going away; it's staying as the new normal."
Janet Shiver, owner of A Seed is Planted Therapy in West L.A., said that her practice is receiving nearly the same amount of business now as it did before the pandemic.
Although Shiver was worried early on that she would lose clients due to the coronavirus, many patients continued to schedule sessions, undeterred by the constraints of teletherapy.
"I was unsure if (my clients) wanted to see me virtually," Shiver said. "I had a few patients say that they wanted to wait to see me in person, but as we all know, we're in uncertain times right now."
Skyrocketing concern
Even with access to teletherapy, the county has seen a spike in reported mental health crises. In April, the Didi Hirsch Mental Health Services Center in L.A. saw an 8,000% jump in calls to its suicide hotline, an increase of more than 1,800 calls from March.
"Covid-19 is a mental health crisis for our community, state and nation," the center said on its website. "The lost opportunities to socialize, along with recommendations on social distancing, may exacerbate feelings of loneliness, anxiety and depression in those who already live with mental health conditions."
The center said it has seen a surge in demand for assistance, including teletherapy sessions and remote access to the facility's Suicide Prevention Center.
"(We have) responded to this unprecedented need by continuing to provide our essential mental health and health care services — but in a different way," the center said on its website.
Other mental health centers have reported similar increases in demand while businesses with a strong mental health component, such as some meditation or yoga services, have also seen a boost from going digital.
Headspace Inc., a Santa Monica-based meditation app, recently reached 62 million users and 2 million paid subscribers.
"Since mid-March … we've seen hundreds of thousands of people sign up," the company said in an email. The app also reported 10 times the regular number of users listening to stress meditations and 12 times the usual number of users listening to anxiety meditations.
In June, Headspace also secured nearly $48 million in equity funding on top of the $93 million in funding the company raised in February.
"As the number of Covid-19 cases continues to rise across the globe, stress and anxiety around the virus have risen right alongside them," Headspace said in a statement on its website. "Now more than ever (people) should not need to travel to access the resources they need to cope with and reduce stress. Mindfulness training can be done online or through a mobile app, making it accessible to almost everyone."
CorePower Yoga, a Denver-based chain with six locations in L.A., has long promoted its classes as a form of mindful and mental care.
In March, the company froze all monthly memberships and gave customers the option of purchasing a virtual all-access membership.
Virtual staying power
The virtual offering includes online yoga classes over Zoom via CorePower Live and through CorePower On Demand, an app and website that feature a mix of live and prerecorded classes. These remote alternatives are one-tenth the cost of a traditional membership.
"A changing world has changing needs," CorePower said in a May statement to members. "This is when we all need yoga most."
The company has not disclosed the number of subscribers it has gained since the pandemic began, but CorePower's shift to virtual classes has garnered attention on social media. The company gained more than 11,000 Instagram followers and more than 10,000 YouTube subscribers during April.
CorePower's YouTube channel, which streams some virtual yoga classes for free, also reached an all-time high in April, generating nearly 500,000 views during the month, according to social media analytics website Social Blade.
CorePower said it plans to continue offering its all-access membership for customers even after its studios are allowed to fully reopen.
Other businesses offering virtual alternatives for customers said they plan to keep providing these options after the pandemic runs its course.
Kindman & Co. may continue to offer teletherapy for patients who prefer the flexibility even when Covid-19 begins to ease up.
"We strongly believe in being in the same room as the patient," Kindman said in a phone interview, "but will definitely consider offering online (options.)"
Shiver, meanwhile, said she will "definitely will keep teletherapy as an option in the future."
Transitioning her practice from in-person to virtual has even resulted in some improvements, she added, by giving her clients greater flexibility and comfort.
"I would like to meet clients where they're at," Shiver said. "And offering (teletherapy) helps me do that."
For reprint and licensing requests for this article, CLICK HERE.