Downtown Honda Dealership Sells for $80 Million
Monday, July 27, 2020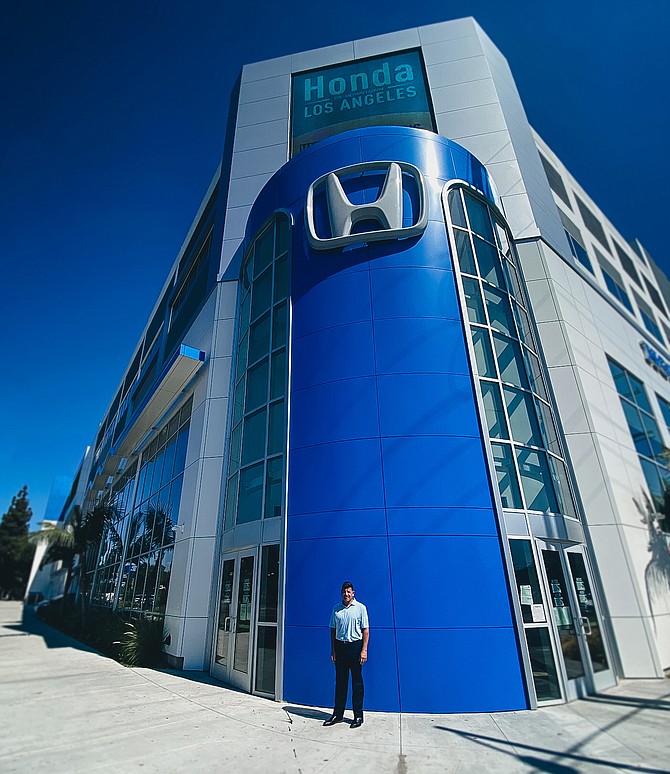 Brandon Steven Motors acquired Honda of Downtown Los Angeles for $80 million. It's the Wichita, Kan.-based dealership chain's 13th store and its first in California.
"Honda is a brand that we didn't have, but I've wanted it badly for years," Brandon Steven said in a statement. "The fact that it's on the West Coast is another plus above the fact that we're adding the impeccable reliability of Honda to our group of dealerships."
Joe Shuster, Sean Wolfington and Ted Bessen bought the bankrupt dealership in 2011 for $3 million. Shuster invested another $38 million in 2017 to move the dealership from 1540 S. Figueroa St. three miles south to 740 West Martin Luther King Blvd., where he built a five-story, 210,000-square-foot facility on a vacant site he purchased from USC.
"Most of our customers and employees live closer to the Coliseum and the surrounding communities of USC," he said at the time. "This property offers the ideal location to allow us to become a part of the vibrant, evolving community as opposed to making people leave their neighborhood to come to us."
Shuster was right — prior to the pandemic-related shutdown, the dealership was selling about 5,000 vehicles a year and ranked among the top 200 Honda stores in the United States.
Honda of Downtown Los Angeles has 124 employees, whom Steven plans to add to his workforce of about 4,500.
"The dealership will continue to operate with the same key players," he said. "I will bring some economy to scale and new technologies, but customers can expect the same five-star experience with a touch of Midwest charm."
Steven and his brother, Rodney Steven II, co-own Steven Enterprises, a parent company they started in 1994 that operates a string of auto dealerships, health clubs and restaurants in all 50 states.
The brothers come from a family of entrepreneurs. Their late grandfather, Joe Steven, founded Joe's Seat Cover and Car Wash Center, and their parents, Rodney and Rebecca Steven, owned 15 Little Joe's Car Wash locations, a large plumbing and sanitization business, and Slope Ski Shop.
"Rodney and I look to challenge each other constantly to achieve more," said Brandon Steven. "I'm not going to be satisfied until we take Honda of Downtown Los Angeles to (be) the No. 1 Honda dealership in the country."
For reprint and licensing requests for this article, CLICK HERE.
Stories You May Also Be Interested In