Simon Group Bids $191 Million for Lucky Brand
Monday, July 13, 2020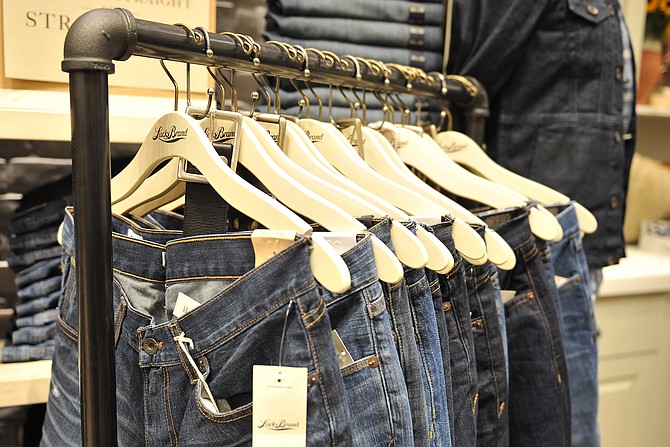 Just four months after picking up Lincoln Heights-based Forever 21 Inc., Simon Property Group Inc., is about to acquire another locally based retailer.
Downtown-headquartered Lucky Brand Dungarees filed for Chapter 11 bankruptcy protection on July 3, citing "a combination of the economic impact of the global Covid-19 pandemic, which resulted in extended closures of its retail stores, and limited liquidity, which diminished access to new inventory from its vendors," according to the documents filed with the U.S Bankruptcy Court in Delaware.
The popular jeans and apparel brand listed $182 million in secured debt and said it owed $79 million to its 75 manufacturing vendors. It plans to reject 12 leases for stores it abandoned prior to the bankruptcy filing.
The company also said it will shutter another 13 "unprofitable brick-and-mortar locations" by Sept. 26, including a store in Long Beach's Belmont Shore and another at Macerich Co.'s The Oaks in Thousand Oaks.
SPARC Group in New Jersey, which is owned by Indianapolis-based Simon and New York-based Authentic Brands Group, put up a stalking horse bid of $191 million for Lucky's assets and has until July 27 to come up with funding. Authentic Brands presented a backup offer of $90 million for Lucky's intellectual property, which will go into effect only if SPARC's offer falls through.
"(The) company believes that the stalking horse purchase agreements provide the company with the best presently available opportunity to preserve an iconic American brand and protect the jobs of many of the company's employees," Lucky's chief restructuring officer, Mark Renzi, wrote in a statement to the court.
Gene Montesano and Barry Perlman founded the brand in 1990 and nine years later sold it to Liz Claiborne Inc., which changed its name to Fifth & Pacific Cos. and later to Kate Spade & Co.
Clover Holdings, an affiliate of funds managed by Westwood-based Leonard Green & Partners, picked up Lucky for $225 million in 2013 while the brand's former Chief Executive Carlos Alberini, who rejoined Guess Inc. last year, retained a 10 % stake in the retailer.
Prior to the pandemic-induced shutdown, Lucky had 2,333 part-time and 696 full-time employees in the United States and Canada. It furloughed 2,678 of them and was able to bring back about 900 employees after retailers got a green light to reopen last month.
Lucky has 112 regular and 98 outlet stores in 46 states and is on the hook for $4.3 million for lease- and occupancy-related expenses each month. Its wholesale business represents 46% of its annual revenue; ecommerce accounted for 12% of sales in 2019.
Prior to the Chapter 11 filing, Renzi said Lucky's year-to-date comparable store sales decline of more than 50% and a "negative year-end EBITDA of $28 million," have "complicated" its relationship with vendors and suppliers.
The company, he added, faced "dwindling cash flows, inaccessible inventory, tightening trade credit, and the inability to access incremental liquidity."
Lucky hired Century City-based investment banker Houlihan Lokey Inc. to find a buyer. After several outreach rounds, Lucky got an offer from SPARC and Authentic Brands on June 9 but said it will "continue to explore potential sale transactions."
For reprint and licensing requests for this article, CLICK HERE.