Sharp Drop in Office Leases Raises Concern
Monday, July 13, 2020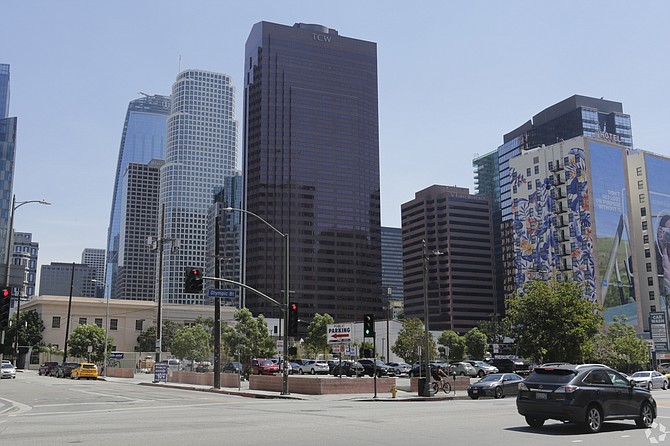 The pandemic took a huge toll on office leasing in Los Angeles County in the second quarter.
Activity plunged 52% compared to the first quarter of 2020, according to data from Savills Inc.
The brokerage found that only 1.9 million square feet of deals for new leases, renewals or lease expansions were signed in L.A. during the second quarter — the smallest amount since the Great Recession.
"You've got 21% unemployment, tenants are reimagining their workspace, which will result in a net negative demand, and subleases are just starting to trickle in. While those numbers may seem dramatic today, it's just a part of what's to come," said Josh Gorin, Savills' vice chairman and Los Angeles office lead.
Many of the big transactions that closed during the second quarter were in negotiation before the pandemic. Two of the largest transactions involved the Los Angeles Department of Water and Power and the Army Corps of Engineers, which each signed leases for more than 100,000 square feet downtown.
Top New Lease in Q2 2020
Los Angeles Department of Water and Power
Size: 132,459 square feet
Location: 233 S. Beaudry Ave., Downtown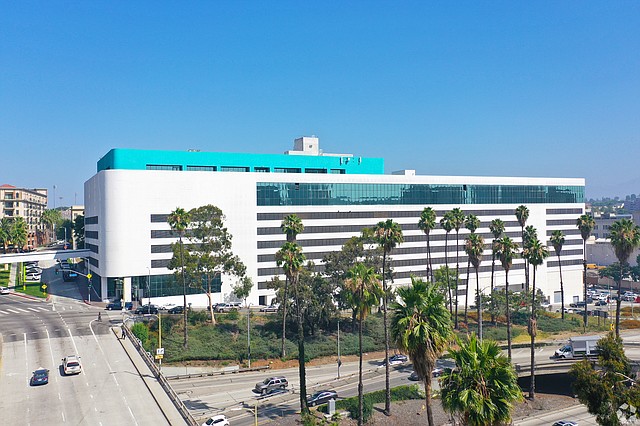 Top Lease Expansion in Q2 2020
Facebook Inc.
Size: 84,616-square-foot expansion
Location: 12105 W. Waterfront Dr., Playa Vista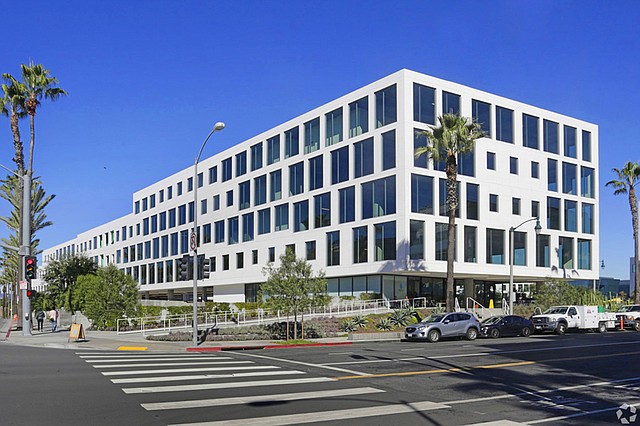 Top Lease Renewal in Q2 2020
Army Corps of Engineers
Size: 100,000 square feet
Location: 915 Wilshire Blvd., Downtown

Many of the major leases signed in the second quarter were actually lease renewals. Six of the top 10 leases fell into this category, according to Savills.
Leasing has "not ground to an absolute halt, but we are mainly working with tenants with a 2021 lease expiration," said Josh Wrobel, a managing director at Jones Lang LaSalle Inc.
Industry executives expect some companies that are near the expiration date on their leases will renew for shorter periods while they wait for lease prices to fall and get greater clarity on their business and space needs.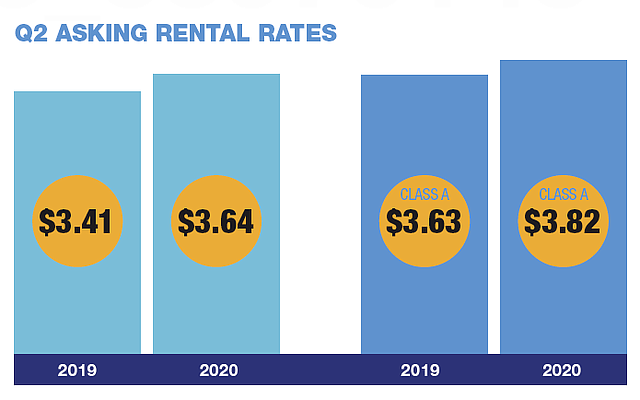 "For the time being, a lot of folks that had near-term expiration (dates) decided to kick the can down the road six to 12 months," Wrobel added.
One bright spot has been downtown where 68% of major lease transactions were located during the second quarter.
But that's unlikely to become a trend.
"That's not going to continue," Gorin said. "That was unique and also likely because there were a fair amount of governmental agencies or associations that were in the market, large corporations who were far down the road in their negotiations, renegotiating post-Covid and ultimately closing."
Wrobel added that downtown has seen interest in recent years because Westside rates precrisis were peaking. "The gap between downtown rates and Westside rates were at its largest in my 25 years in the business," he said.
Sublease activity
Sublease space in L.A. boosted overall availability to 18.6%, up 20 basis points from the first quarter, according to Savills.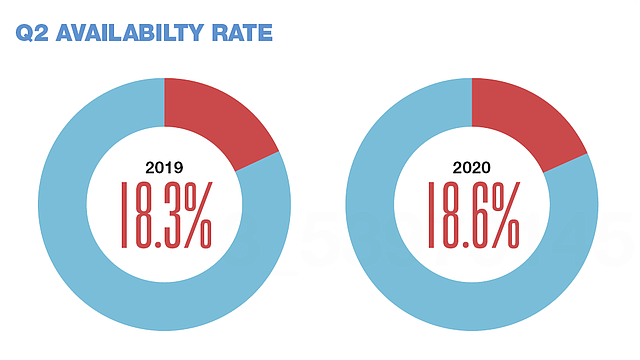 Class A availability increased 50 basis points. Asking rents, however, remained flat.
Wrobel said that from Pasadena to Playa Vista, nearly 900,000 square feet of new subleases of more than 10,000 square feet have hit the market since March 15. Of that, 79% was located west of the 101 Freeway.
The average size of the 42 sublease spaces available, he said, was 21,000 square feet.
Wrobel added that because the square footage wasn't large and was spread among various buildings and markets, it has not had a large effect on any individual market.
"A decent portion of them are long-term subleases. A lot of them are recently built out and in good shape," Wrobel said of the reason asking rents for the spaces remain high.
Gorin expects to see the amount of sublease space increase.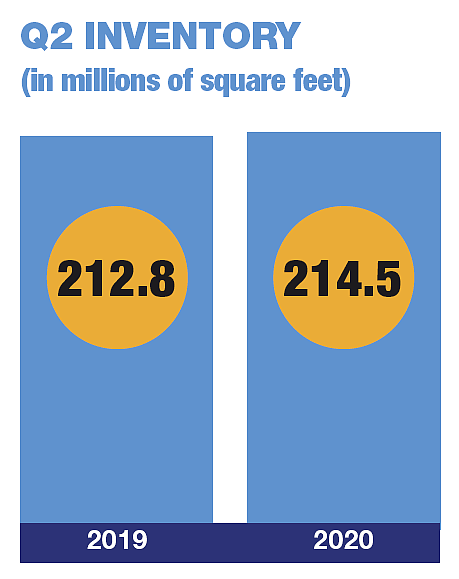 "We anticipate significant sublease space, which has yet to hit the market. And there's going to be a number of tenants who don't come out of this," he said, adding that some companies would likely downsize or have some employees work from home, changing office size requirements.
"However dramatic the numbers look now, there's a lot worse to come," Gorin said of the amount of space available on the market, adding that many companies could have a 15% to 20% reduction in space demands.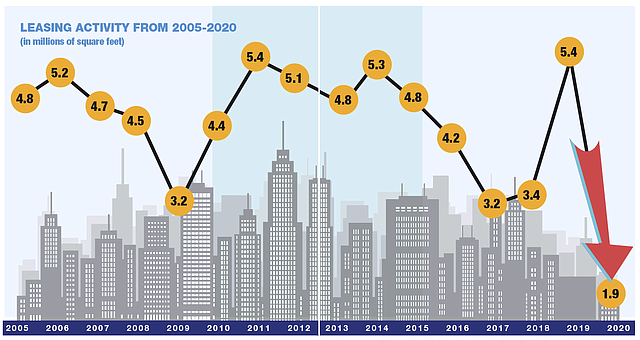 "In the end, there's likely to be a net reduction in the overall space requirements for most companies," Gorin said.
Many companies, he added, may seek more flexibility with workspace, whether that be the ability to expand and contract quickly or furniture systems that can be more easily moved.
For reprint and licensing requests for this article, CLICK HERE.