Hudson Pacific Founder Coleman Continues to Make His Mark
The LABJ Interview: Victor Coleman and Hudson Pacific take the high-profile route
Monday, July 6, 2020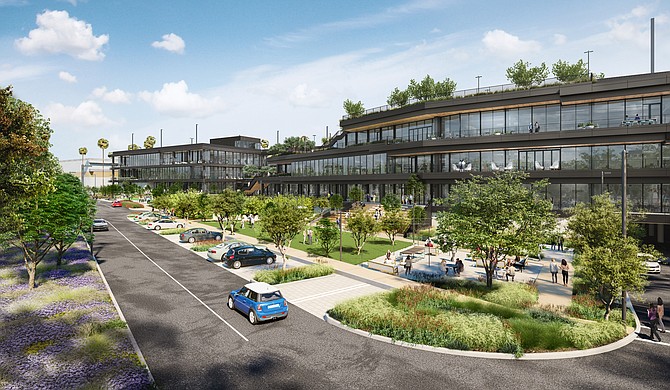 Even after 30 years, developer Victor Coleman is still making his mark on the Los Angeles real estate market.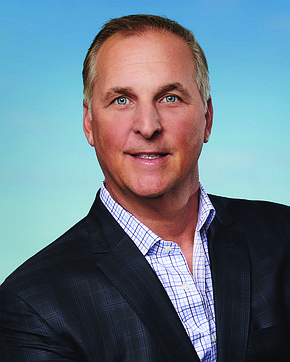 Coleman, the chief executive and chairman of Brentwood-based Hudson Pacific Properties Inc., is a key driver behind some of L.A.'s most notable projects and high-profile properties.

Perhaps the most visible is One Westside, a 584,000-square-foot redevelopment of the Westside Pavilion. The project will turn the former shopping destination into creative office space that has been preleased to Google. Hudson Pacific is working on the property with Santa Monica-based Macerich Co.
Coleman's company also owns several studio properties around town — a mix of soundstages and adjacent office space. Hudson Pacific's entertainment portfolio includes the historic Sunset Bronson Studios in Hollywood.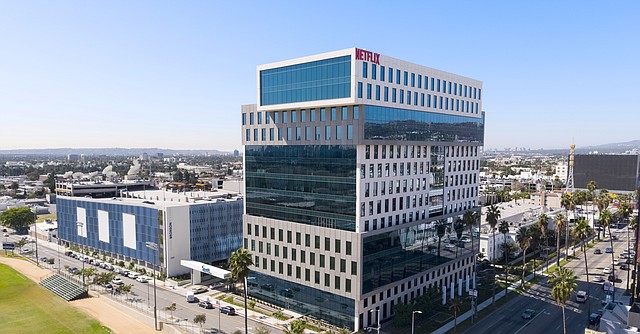 The company counts Netflix Inc. as a major tenant in the Hollywood market. The streaming giant even preleased the company's Epic project.
In addition, Hudson Pacific has a strong presence in the Arts District where it is the developer behind Fourth & Traction and the Maxwell.
In all, the company's portfolio spans nearly 19 million square feet.
Hudson Pacific had a strong start to the year. During the first quarter, net income attributable to common stockholders was $10.8 million compared to a net loss of $39.4 million the same time the previous year.
Coleman's involvement with L.A. real estate dates to 1990 and his role as the co-founder, president and chief operating officer of Arden Realty, which went public in 1996 and was sold to GE Capital Real Estate in 2006.
Coleman then founded Hudson Capital, the predecessor of Hudson Pacific, and served as managing partner.
Coleman talked to the Business Journal about his successful journey, Hudson Pacific's most exciting projects and the impact of Covid-19 on the market.
How did you get involved in real estate?
My family business is real estate. My father was in the real estate business, and as a result, I got exposed to it growing up in Vancouver. That's where I'm from. After graduate school, I moved to Los Angeles and started working with a partner of mine and we founded a company called Arden Realty, which we started in 1990 and went public in '96. It was a commercial office real estate company. We grew it until 2006 when we sold it. Then I started Hudson shortly thereafter.
Why start companies in L.A. and not Vancouver?
I went to school in California and decided to stay. Must have been the weather.
How does your time with Hudson Pacific compare to your years running Arden Realty?
I started Arden with a partner, and I started Hudson Pacific (alone). ...
(Arden) focused on geographical quality real estate, and then I gravitated differently at Hudson because I got into the tenant-driven business of technology, media and entertainment. That's really how it started. I started Hudson in the studio business because I love the asset class, and there was a lot of opportunity around it, and no one was focusing on it.
HPP owns several soundstages in L.A. What made you interested in the asset type?
There was an opportunity for me to buy almost 40 acres of land in Hollywood when a lot of people didn't believe in Hollywood. We went in and knew that we had development rights, and we built over a million square feet of new property plus renovated the existing assets there.
What's the benefit of being in the studio space?
A lot of people don't look at real estate other than commodity real estate or income-boosting real estate. This is a combination of a real estate plan with an operating business — the studio business — and we operate those facilities. There's an additional stream of revenue that goes along with it. We collect rent for both office space and the soundstages just like you would normally from any tenant. We also collect revenue for the services. And the services can be lighting, all the grip, all the soundstage construction facilities, parking, food. It's a true operating business.
What other markets or property types is HPP most interested in now?
We're super interested in our markets, which is Vancouver, Seattle, San Francisco, Los Angeles. We think they are the best markets in the country right now to be a part of, and they have been for a long time. We love the ability to build our platforms around our existing markets and our existing assets. We cater to entertainment and tech primarily, and we've got a lot of large tenants in the entertainment/tech world.
Has Covid-19 stalled or changed plans for any developments?
We haven't stopped any of our projects we are working on. Our focus was aligned before this with a major focus on sustainability, a major focus on our carbon footprint, and we wanted to be a carbon-neutral company, and that focus was derived prior to Covid.
How have you selected the markets you are currently in?
We've looked at cities that have had a tenant mix of media, tech and entertainment. The cities that have really flourished on that basis, and we've committed to, are Northern California, Seattle, Vancouver and obviously here in L.A. For the media business, our studio business, which we've extended our platform out of, not just L.A. and Vancouver, but we would look at London and New York.
What's your take on the office market at the moment?
From the office platform, we are prepared to stay only in the cities that we're in right now. There's a lot of opportunity. We are really in some super solid marketplaces that we, as a known entity as a landlord and an operator and successful developer with a great track record, think we are going to be able to capitalize on that now.
What do the next few years look like for HPP?
Four or five massive development opportunities. Repositioning our portfolio. We don't have much in the line of selling our assets, which are really going to continue to grow. Looking at opportunities in our marketplaces. And really focusing on best in class when it comes to sustainability, when it comes to understanding tenants' needs and expanding our services around our tenants' needs.
Do you foresee changes in the way the business works overall?
We're going to enter an interesting time right now for landlords and tenants to not just cohabitate together but collaborate together on what their desires are and what we can provide for them to make sure their environment is unlike anything it has been in the past. We have to provide; we have to execute because it's an environment that nobody expected to occur, but as a result we are going to be dealing with safety, health, welfare and future growth together because the space is going to change, and we want to change ahead of what everybody else is going to do and be the first choice — not the last choice — of tenants to come occupy our projects.
You're very involved in the community and sit on boards including the Ronald Reagan UCLA Medical Center. How do you pick what groups to be involved with and how do you manage the commitments?
I have great people working with me here and helping me. ... I'm a big believer in giving back to the community and dealing with education and dealing with medical facilities. We have a responsibility in all of our markets to be an active participant in the communities, giving back and leading.
For reprint and licensing requests for this article, CLICK HERE.