Black Business Owners Hope Promises Will Be Kept
Black-owned businesses seek out funding
Monday, July 6, 2020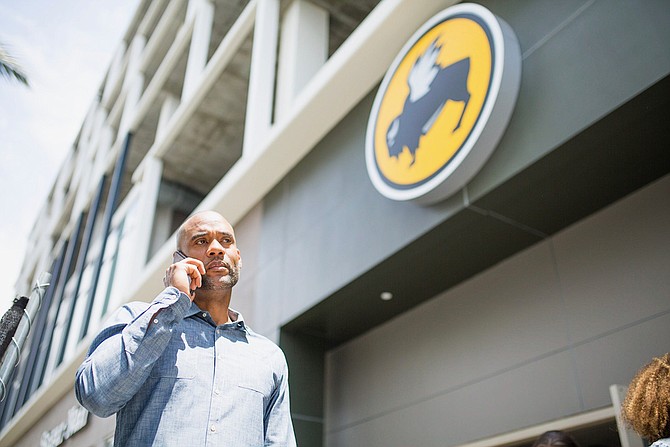 As the outpouring of support for Black-owned businesses continues weeks after the death of George Floyd, local entrepreneurs say it's still too early to see tangible results.
But they're hopeful the financial pledges will eventually materialize.
"I think as a global community, we are understanding and acknowledging that there is a lot of racial disparity that exists in our country," said Ibtihaj Muhammad, an Olympic medalist in fencing and co-owner of local clothing brand Louella.
"As a Black business owner who has faced many hurdles, I hope that I am able to take advantage of this moment. I pray that these companies are being truthful and making these pledges, and that Black business owners have the opportunity to grow at the same rate in which our white counterparts have been able to do because they don't face the same the same obstacles that we have."
Muhammad, who became the first Muslim American woman to wear a hijab while competing for the United States during the 2016 Olympics, founded Louella in 2014 with her siblings and her mom after noticing a void in the marketplace for modest clothing that was also affordable and fashionable.
It was also important to Muhammad that her line is manufactured in the United States, and her company works solely with women-owned factories in Los Angeles and New York.
Muhammad said she was fortunate that the seed money for her venture came from her family but that her experience is more of an exception than a rule.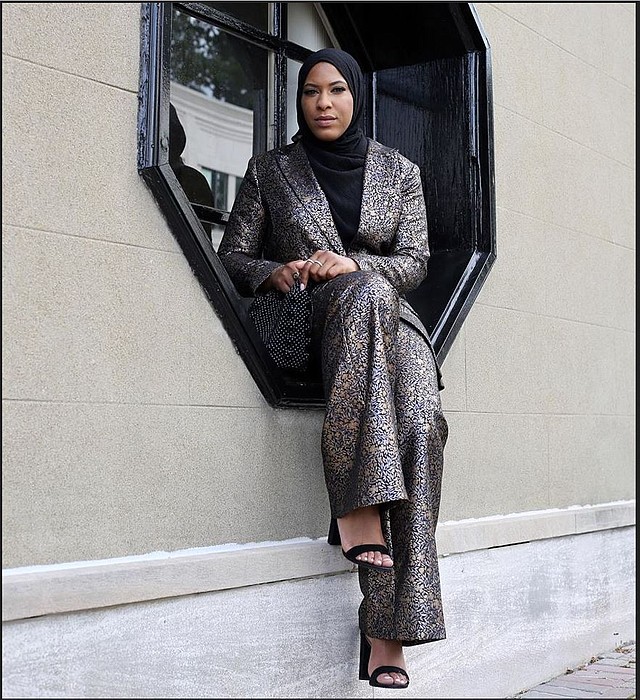 'Harsh reality'
"When you look at Black-owned companies from a historical perspective, we're not given the same opportunities, the same access to loans or seed money that other people may be offered," Muhammad said.
"It can be a really harsh reality test when you understand that your name or your skin color dictates not only whether or not you're able to secure the loan, but whether or how much you are even offered."
When Karim Webb and his childhood friend Edward Barnett II set out to open their first Buffalo Wild Wings Inc. franchise, it was just before the 2008 recession, and coming up with seed money was a difficult hurdle.
With Small Business Administration loans all but dried up, "by the grace of God" they managed to raise $3 million from friends and family to open a restaurant at the Del Amo Fashion Center in Torrance — but not before going through 21 letters of intent, he said.
"All over the city we had deals that fell apart, and we think it had a lot to do with the fact that we were young African American men, and when people discovered that, they didn't want to lease to us," Webb said.
Their Culver City-based PCF Restaurant Management company is now four units strong, and before the Covid-19 pandemic it employed more than 300 workers and had plans for expansion.
"We've put our growth plans on hold this year, given what's happening with Covid, but we do have a deal in place to go into Chinatown and several other things pending," he said.
Webb, a self-described entrepreneurial activist, in 2017 launched 4thMVMT, a Culver City-based firm that "vets, trains, finances, and partners with individuals from communities who have been heavily impacted by the disproportionate application of criminal justice, to own and operate competitive retail businesses."
He also joined entrepreneurs Austin Clements and Ajay Relan last year and started On Purpose Ventures, an early stage venture capital firm with "the goal of democratizing access to business ownership."
Clements is an investor who manages Grid110, an accelerator "aimed at supporting emerging entrepreneurs to build and grow strong, sustainable businesses across L.A."
Relan is a co-founder of Hashtag Lunchbag, a popular nonprofit that prepares lunches for the homeless. He also co-founded Hilltop Coffee & Kitchen, in View Park and Inglewood, as well as the Parlor restaurant in Fairfax.
"We're raising a $20 million fund right now … and the goal with that is to empower founders primarily from in and around South L.A.," Webb said. "At the end of the day, what we're focused on is improving outcomes and being able to do that through business ownership.
"So the ideas that are good ideas, the founders that have the character and the motor and the acumen to execute against those good ideas, we want to be in a position to help them be successful," he added.
Uptick in interest
Webb said he has seen an uptick in investor interest in the fund but was reluctant to name names and to "give people credit before they wire the money." He hopes to raise $20 million in the next three to four months and to focus on helping businesses looking for preseed, seed and Series A rounds of funding, he said.
Based on conversations with others, Webb estimates that some $2 billion has shifted to nonprofits and Black banks nationwide since Floyd's death on May 25.
Banking capital is part of the equation, he said, but "the best solution is private equity and venture capital," because they can leverage their expertise to help businesses succeed, and "they have skin in the game."
Gene Hale, the chairman of the Greater Los Angeles African American Chamber of Commerce, agreed.
"We're hoping that there will be a better access to capital for some of these businesses, but they need equity capital (much more than debt capital)," Hale said. "Equity capital could put them in a position to really grow their business, but if they're spending the rest of their time trying to pay off debt, that's a different story."
Hale, who founded the 450-member chamber 27 years ago "to give the Black community a voice in public policy and local procurement," also said a renewed effort to repeal Proposition 209 will help "stimulate the local economy, and it will give the state, local and federal government the ability to do more targeting procurements for people of color and women-owned businesses. Hopefully, that could be a silver lining for some of this stuff and with the atmosphere being what it is today."
He's also optimistic that corporations will follow through on their pledges of support. "Promises are made all the time … but I think that it feels like there might be a big difference this time in commitment. It just feels different," Hale said, adding that "there's a better way to hold these companies accountable now through social media."
"I think it's in the best interest of these corporations to understand that it's important that they do carry out of a real meaningful plan to do this, because there's impact to their bottom line," he added. "They can easily make more money by changing and becoming more friendly towards diversity."
For reprint and licensing requests for this article, CLICK HERE.