Social Climbing
A new generation of clubs that blend work and play is rising in LA
Friday, January 31, 2020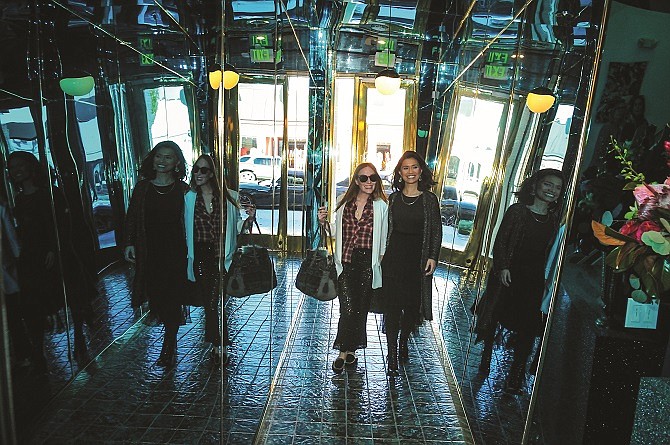 Deep in the Arts District sits L.A.'s newest hot spot.
Soho Warehouse, which opened in late 2019, is part hotel, part workplace, part bar and restaurant.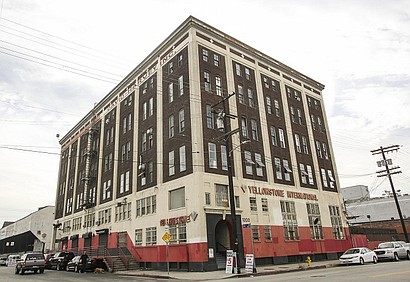 It's the latest entry in the city's growing social club scene. And with its high-end food and beverage offerings and luxe coworking spaces, it's definitely not your grandfather's — or even your father's — club.
"Think back to some of the social clubs of years ago," suggests Peter Belisle, Jones Lang LaSalle Inc.'s Southwest region market director. "A lot of them were very narrow bandwidth and criteria for being a member. I kind of look at these newer social clubs as a completely new generation open to a broader segment of the community.
"In some markets, like New York and even London, there's been a strong club atmosphere for decades," Belisle added. "A lot of these are owned by for-profits. A lot of the clubs used to be not-for-profits. A lot of this new generation are for-profit enterprises. One of the things the club model likes is you have recurring revenue."
Upfront fees and membership dues create a stable income model for the social clubs, he explained, creating the kind of profitable enterprises that could prosper in L.A.
The city has become a strong market for social clubs, agrees CBRE Group Inc. Senior Associate Phil Ruhl. One reason: They tend to attract people from entertainment and the arts, industries that are growing in L.A., especially with the number of streaming companies that have offices in the area. "Social clubs cater to a completely different audience beyond your typical suit-and-tie kind of person," he said.
It also helped that most of the initial clubs — like the Soho House, which opened its West Hollywood outpost in 2010 — met with success, paving the way for others to follow.
Recent openings
In addition to its new downtown location, Soho House has outposts in Malibu and West Hollywood. Spring Place has a location in Beverly Hills while the AllBright and San Vicente Bungalows opened in West Hollywood and h Club set up shop in Hollywood.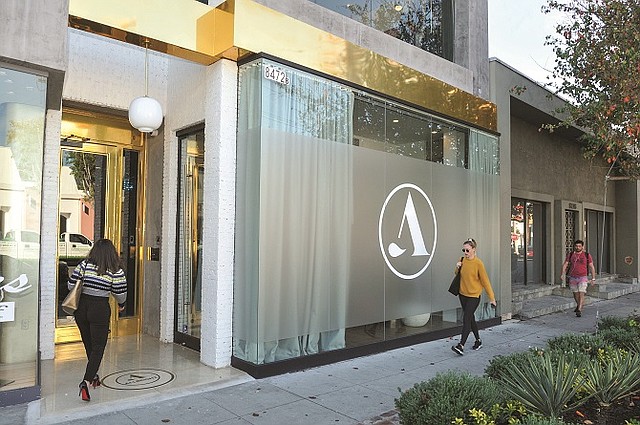 And more are on the way, including the Gwyneth Paltrow-backed Arts Club in West Hollywood.
BLVD Hospitality owns the Soho Warehouse building. Jon Blanchard, BLVD's co-founder and chief executive, said the company has always been focused on hospitality and social features.
"In every project we will locate a building that we think is suitable for a hotel or some kind of hospitality (use), be it a member's club or whatever," Blanchard said. "We are heavily involved in laying out the building from the floorplan perspective and how everything will interact and how the guests and customers will use the space and interact in the spaces."
Blanchard said BLVD worked closely with Soho House Group when the London-based company decided to make the Arts District location its third site in California.
BLVD and Soho House set out to create a "good social experience, having a floor plan which is flexible and wide open," he said. It also has 48 hotel rooms.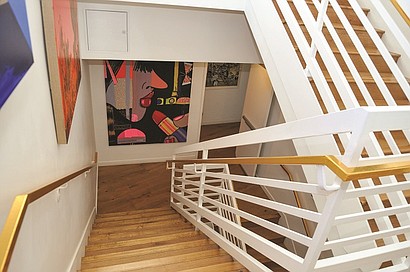 Blanchard said BLVD expects to work on more projects with a social club focus.
Another London-based operator, AllBright Group Ltd., recently opened its first U.S. club in West Hollywood. "Our objective is to create uplifting spaces that celebrate women," founder Debbie Wosskow said. The club accepts only women as members though they may bring male guests.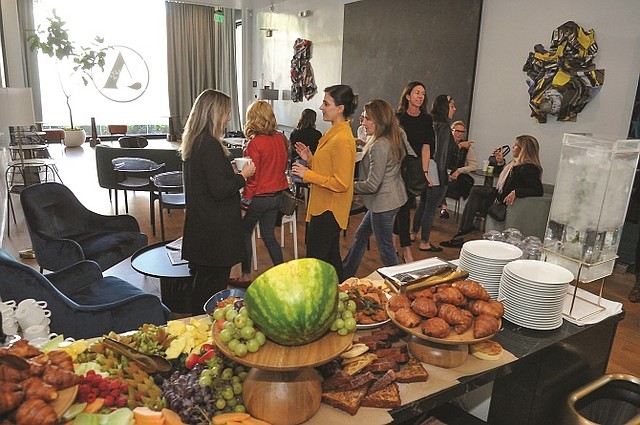 The club has workspaces, multiple events each week, wellness offerings, a salon and screening facilities.
AllBright has two clubs in London and has plans to expand to New York and Washington, D.C.
Young members
The new wave of social clubs is attracting a younger clientele than clubs that have been around for decades. "Clubs have really evolved," Belisle said. "It is more a result of the type of worker and type of professional that wants a flex environment … that goes hand in hand with a younger demographic."
The price of entry is a driving factor. "Clubs, if you go back 150 years, a lot of them had a very steep upfront payment at some places that was tied almost to an equity membership," Belisle explained. "This newer model has completely walked away from that. The upfront payment and the monthlies are typically more reasonable because they are not conveying any type of equity."
And many offer steep discounts to younger members.
The AllBright's membership fee for people under 27 is $1,300 annually, compared to $2,300 for older customers. Both pay a $300 registration fee.
Soho House's rack rate is $3,400 annually, plus a $625 registration fee, compared to $1,700, plus a $425 registration fee, for those under 27 for use of any of the chain's outlets. Fees for using only one location are lower.
But the business model also relies on members spending additionally for food, drinks and, where available, hotel rooms.
Hotel elements
A growing number of social clubs offer overnight accommodations.
Hotel rooms are a major part of Soho House offerings worldwide. Arts Club plans to open 15 member rooms in its West Hollywood location. The San Vicente Bungalows has nine.
Belisle, who oversees operations across all asset types and sits on the Urban Land Institute's Hotel Development Council, said traditional hotels are taking notes.
He said this idea was in the early stages, but properties like the Hotel Bel-Air have already made moves to host events to bring in community members who were not staying at the hotel.
"Anything they can offer to increase that base of recurring revenue is a sound financial investment," Belisle said.
Blurring lines
Social clubs are trying to lure their members to stay for as many hours as possible, in hopes they will spend more money while on the premises. Hence the offerings of hotel rooms, gyms, pools, bars, restaurants and coworking spaces.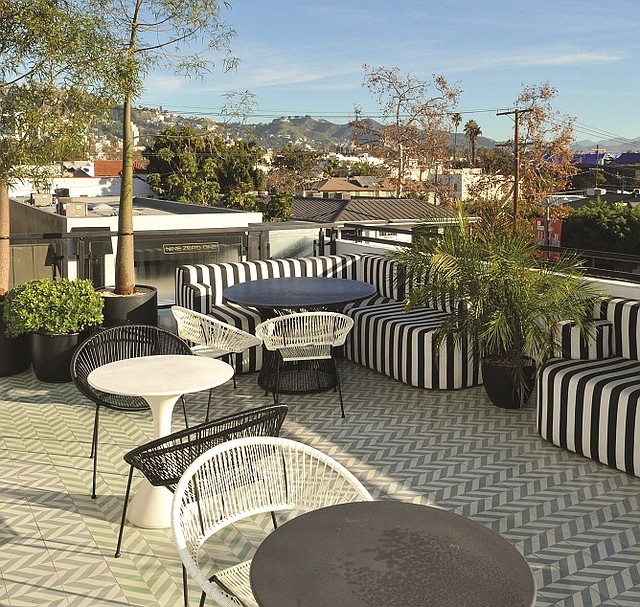 "We're seeing a blurring of the lines between live, work and play," said Nick Griffin, executive director of the Downtown Center Business Improvement District. "And because of that, you are seeing a blurring of that in the various (real estate) sectors."
Appealing to this societal shift helps AllBright, Wosskow said, referring to its members as entrepreneurs who are "smart-minded ambitious women focused on building their network."
Part of Soho Warehouse's appeal, says Griffin, is its proximity to other recent arrivals to the Arts District, including Warner Music Group and the planned arrivals of Honey Science Corp. and Spotify Technology. The companies' executives and other employees can turn to Soho as a nearby venue at which to meet with clients and work.
Social clubs are multiplying for the some of the same reasons as coworking locations, says JLL's Belisle: "The transient piece of coworking — people that are coming in and don't have assigned space but are looking for a place to be able to drop in. It's a nice intersection and symbiotic relationship between what a club is providing and what a strong coworking environment needs to provide, as well."
Air of exclusivity
While these social clubs may not exhibit the imperious, stuffy atmosphere of traditional clubs of eras past, their business model still often relies on a certain aura.
"They're all about exclusivity, which creates allure," said Cushman & Wakefield Inc.'s Rob Rubano who belongs to both Soho House and the San Vicente Bungalows.
Some of the clubs limit their memberships to those who work in certain industries while other are more inclusive.
"Some of these clubs are walking a tight balancing act between creating an air of exclusivity," Belisle explained, "but then on the flip side, keep driving membership sales."
Some clubs only admit new members recommended by existing members and maintain waiting lists stretching to thousands — even tens of thousands — of candidates, Rubano said.
"Everyone in L.A. wants to go somewhere cool," CBRE's Ruhl said.
Return to the 2020 Coworking Special Report.
For reprint and licensing requests for this article, CLICK HERE.