As Coworking Evolves, Questions Arise
Market is watching WeWork, contracts and consolidation
Friday, January 31, 2020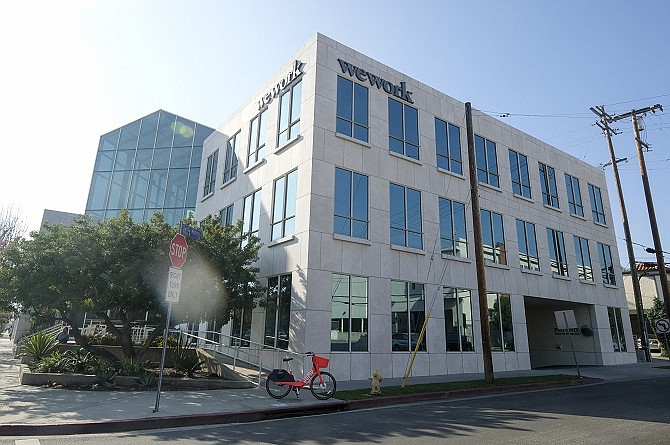 Consolidation. Management contracts. Specialized offerings.
These are just a few of the developments coming to L.A.'s increasingly crowded coworking scene in 2020, according to industry operators and office brokers.
The changes are part of the evolving Los Angeles coworking market, which grew to 5.3 million square feet leased in 2019, a 23% increase from 2018, according to data from Jones Lang LaSalle Inc.
"Coworking is here to stay," said Newmark Knight Frank's Jennifer Frisk. "The model shifts over time. It is still relatively new. The market takes a little while to understand the product."
With the industry still in its infancy, she forecasts "right sizing" ahead.

Here's a look at key factors likely to affect L.A.'s coworking market in 2020.
Questions about WeWork
Drama enveloped industry giant WeWork Cos. Inc. in 2019 — a canceled initial public offering, the departure of controversial co-founder and Chief Executive Adam Neumann, reports of a potential takeover by financial backer Softbank Group Corp. and layoffs.
It's too early to know the long-term fallout for the L.A. market, industry executives and observers say, but some effects are already apparent.
"Landlords, in general, are going to be much more cautious around who they are leasing to" when it comes to coworking companies, predicted Adam Tischer, a senior vice president at Colliers International Group Inc. And owners seeking to sell properties primarily leased to WeWork could see lower valuations, reflecting the uncertainties surrounding that tenant.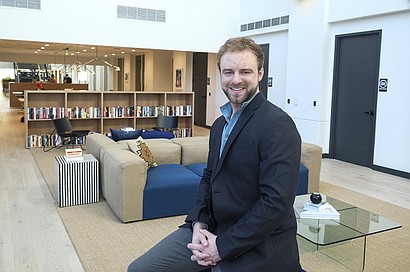 WeWork says it expects to keep growing in Los Angeles. The company opened eight new locations in L.A. last year with more scheduled for 2020. "Our growth is still forward moving," said Kley Sippel, the company's Southern California general manager.
Sippel also said WeWork has been adjusting its approach, with many of its newer locations now housing mid-size companies rather than just individuals and small startups, which had been its mainstay. He said brokers started bringing companies to WeWork locations instead of to traditional office spaces over the last 6 to 12 months. According to Sippel, WeWork's new facility at the Atria in West L.A. can accommodate companies with up to 200 people.
Management contracts
Coworking companies are increasingly employing both management contracts and profit-sharing lease arrangements rather than just traditional leases.
"It's becoming the new normal," said Jerome Fried, a managing director at Savills Inc. "They are running the specialty product for the landlord and the building amenities for the landlord."
Industrious, IWG and Convene are among operators working with landlords to also handle amenities and hospitality features, on top of running the coworking floors.
Industrious said it will have eight L.A. locations by the end of 2020, five of those with landlord partners. Some of these partnerships are management contracts. Industrious is also moving into profit-sharing leases with landlords, it said. "We are no longer signing traditional leases," said Justin Stewart, Industrious' president and co-founder.
In these models, the landlord puts up early capital — the money used to create the space — then splits profits with the coworking operator, Stewart explained.
Added Savills' Fried, "In this structure, the landlord is facing the majority of the buildout, which has been a challenge."
He said this new approach mitigates what had been a deterrent to expansion for some coworking companies. They can now lower their risk considerably while providing experienced coworking partners for landlords who have limited understanding of the hospitality industry.
"It's an evolution of the market and demand," Fried said.
Industrious has also begun providing landlords with previously optional features that are now demanded by the market, Stewart said, such as flexible space for tenants unsure of how large their companies may grow.
Industrious is working with such landlords as EQ Office, Coretrust Capital Partners and Granite Properties. And Convene is partnering with Brookfield Property Partners in a few downtown locations. Convene co-founder and Chief Executive Ryan Simonetti referred to his company as a "strategic partner to Class A landlords who want to create the best tenant experiences."
Convene also runs hospitality features and amenities for landlords. About one-third of all Convene locations have management contracts with building owners, Simonetti said.
IWG, which owns Spaces and Regus, is looking to grow through landlord partnerships, said Michael Berretta, IWG's vice president of network development.
"Owners of buildings are finding that to remain competitive they have to provide a flexible alternative," Berretta said. "Owners are looking to us as a provider of choice to partner and manage coworking facilities and flex-working facilities."
Berretta said 10% of his portfolio is comprised of management contracts, and he expects that to rise to 50%.
Partnerships with landlords can allow coworking groups to expand faster than through only signing leases at individual sites, Fried said.
Then there are property owners, such as New York-based real estate company Tishman Speyer Properties Inc., that are launching their own coworking arms. Tishman Speyer brought its coworking concept, Studio, to Beverly Hills last year.
Consolidation and specialization
Industry insiders say they expect the trend toward consolidation that began in 2019 to continue well into this year.

Last year, Santa Monica-based Cross Campus bought DeskHub, and Industrious acquired TechSpace. "There's a lot less coworking (leasing) activity from coworking operators," Fried said. "The focus has been a little more on consolidation."
Additional coworking "premium operators" are likely to continue acquiring smaller regional companies, Fried added.
Convene's Simonetti agreed: "There will be less players 12 months from now that we are competing against than we are today."
Coworking operators are also working on more specialized offerings. Some have added screening rooms and video editing for entertainment clients. Some, such as Biz Babez, are geared toward women.
Berretta said IWG also plans to offer flexible workplace centers focused around specific industries, such as media and tech.
Return to the 2020 Coworking Special Report.
For reprint and licensing requests for this article, CLICK HERE.