Crossing Over
Coworking companies respond to the growing demand for social elements
Friday, January 31, 2020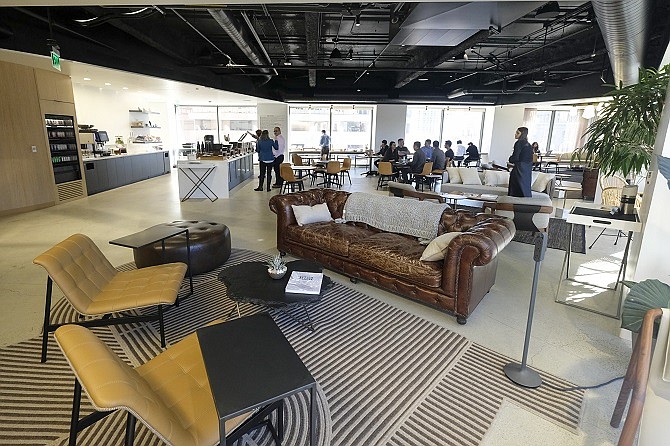 Flex-space operators are beginning to straddle the line between coworking facility and social club.
While many of these companies still offer standard coworking spaces, they have added curated food services, guest speakers, event planning and expanded meeting areas.
"A lot of our clients and individuals that are using these spaces don't necessarily want to go to one place during the day to work and another place at night to socialize. They want it all to be there all the time," said Jennifer Frisk, a managing director at Newmark Knight Frank.
"It's not like I see them (becoming) a social place all of the sudden," Frisk said of coworking outposts, "but they have always tried to incorporate things outside of work."
Companies bridging the worlds of coworking and social clubs include NeueHouse, with locations downtown and in Hollywood, and The Wing, a women-only club and workplace in West Hollywood.
And flex-space companies, such as New York-based Convene and Luxembourg-headquartered IWG, have begun offering events and hospitality elements at their coworking properties. 
Not everybody supports the trend, though. Eric Sussman, a professor at UCLA's Anderson School of Management, said amenities such as full bars and restaurants can generate noise, making it more difficult to work. That could turn off some potential members.
But industry executives seem to think the rewards outweigh the risks.
"The winners of this race are going to be the ones who offer the most hospitality, the most services and have the most club-like feel," contends Jerome Fried, a managing director at Savills Inc. "What matters in L.A. is stickiness, a reason to go there more than just the fact that it's a place to work."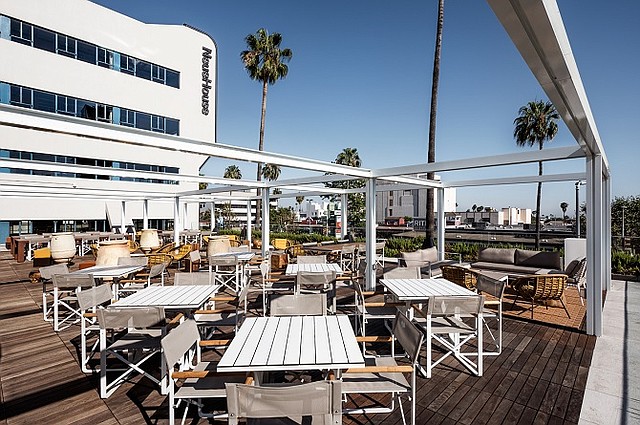 Neue in town
NeueHouse may be relatively new to the L.A. market, but it's at the forefront of the coworking-meets-social club model. Fried said the company is at the "intersection between members clubs and coworking."
Its Hollywood location sports a full-service restaurant. Its downtown site at the Bradbury Building, which had a soft opening earlier this month, plans to open a bar later this month. Also available are screenings, comedy shows and workshops.
"Everything is taken care of,"said Meredith Rogers, vice president of cultural programming at NeueHouse, who comes from the hospitality industry, where she worked with famed chef Thomas Keller. "We're trying to create an environment that optimizes the experience of our members."
"We don't really see ourselves as a coworking space," said NeueHouse Chief Brand Officer Jon Goss, but as "a multifaceted experience."
A second marketing thrust is to attempt to create an image of an exclusive membership, replete with creative innovators "looking for something more, something richer, something more inspiring and (members who) want to be surrounded by other like-minded people," Goss explained. He said NeueHouse has lured some of its members from competing coworking sites, as well as from traditional offices.
The company said it's planning additional locations in L.A. County.
Amenities race
Many coworking companies are increasing their amenities.
Coworking giant WeWork Cos Inc. "led the charge," said Peter Belisle, market director of the Southwest Region at Jones Lang LaSalle Inc.

Niche and regional players are following WeWork's lead.
"It's this intersection of a work environment, a sense of community which is this kind of club aspect, and the hospitality aspect," Belisle added. "The best coworking providers really are ones that have some very strong individuals from an operations perspective that really understand the amenities side of the business."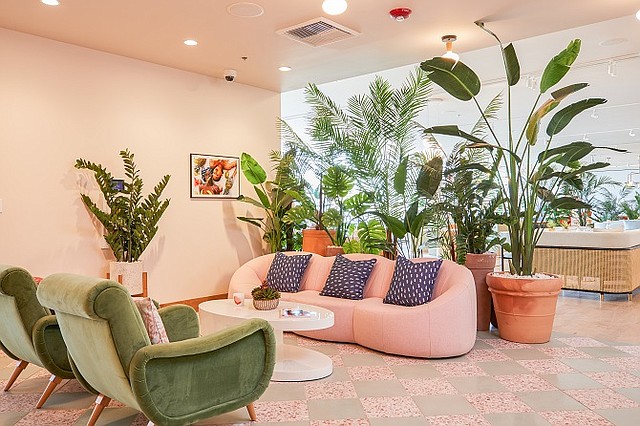 Adding a social element to a flex space or coworking space can boost the bottom line by both drawing new clients and additional fees for events and room rentals. Amenities, Belisle said, are a "huge revenue generator."
IWG, owner of brands like Spaces and Regus, has also launched No18, a luxury coworking brand with a chef and bartender where "members could mix business with the social aspects," says Michael Berretta, vice president of network development at IWG.
Berretta said IWG would soon bring No18 outposts to L.A.
Other groups offer child care. The Wing has Little Wing in its West Hollywood location, which offers babysitting sessions, classes and birthday parties.
Lure of events
Events have become a huge part of coworking brands' DNA. Beyond just workshops, many also offer events people would have to pay a lot for elsewhere. NeueHouse, for example, hosted an after-party for Coldplay following a recent concert.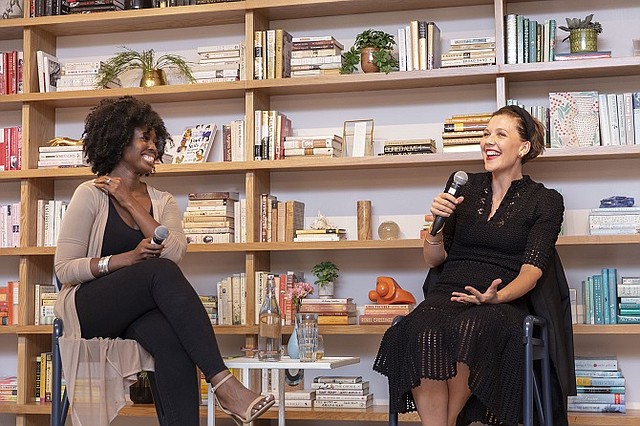 The Wing has done private Q&A's in other locations with actresses Jennifer Lawrence and Maggie Gyllenhaal and former presidential candidate Hillary Clinton. In its newer L.A. outpost, it has hosted Sen. Kamala Harris, D-Calif., and TLC, among others.
Convene has taken a slightly different approach.
"We're the only company in the category that does flexible workspace, but the core of the business is around meeting, conference and event space," said Convene co-founder and Chief Executive Ryan Simonetti.
Most of the company's revenue, he said, comes from events and related business, not the coworking workspace. Convene has a concierge, event planners and even tech help. "It's a full-service experience," Simonetti said.
Convene also has a culinary team and wellness offerings.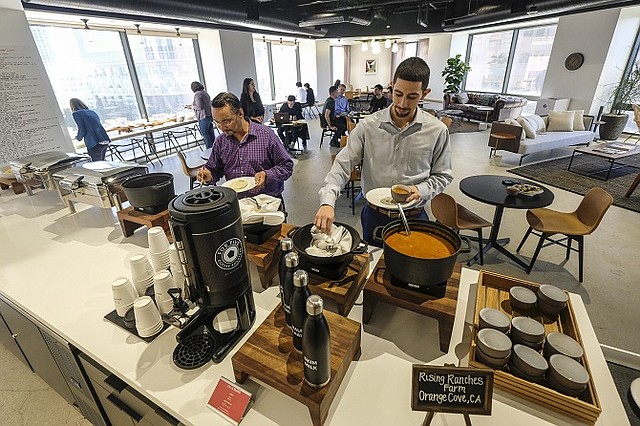 "Customers are demanding more and more, and that's benefiting us," he said. "A lot of people are chasing the same idea, and not everyone is doing it right or doing it well or can finance it."
Simonetti added that what has made social clubs popular — the food and drink offerings and community experience — has "been at the heart of every space we've built."
"While it's not a social club, it's taking some of the elements, and we call it work-life integration, bringing all those elements to your fingertip," he said.
Return to the 2020 Coworking Special Report.
For reprint and licensing requests for this article, CLICK HERE.