Aerospace Takes Off
Manufacturing: Mergers are changing the landscape for local businesses
Friday, January 24, 2020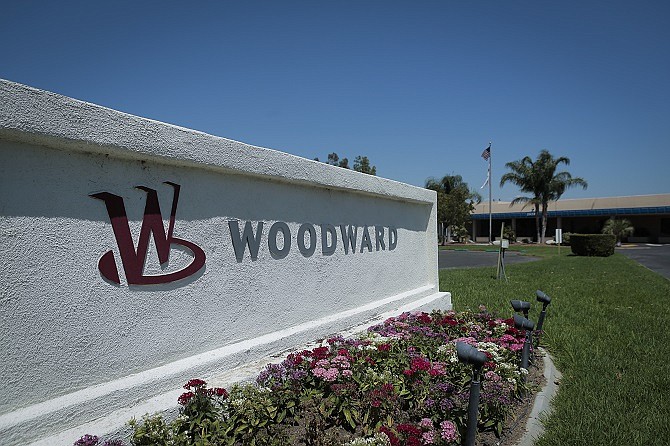 The manufacturing sector kicked off 2020 with several aerospace mergers that are poised to roll up local operations into much larger entities.
Woodward Inc., a Fort Collins-based manufacturer of aerospace components that has about 820 workers in Monrovia and Santa Clarita, said it plans to merge with Stamford, Conn.-based Hexcel Corp.
The combined company will be named Woodward Hexcel and is expected to have annual revenue of $5.3 billion.
It will have more than 16,000 employees supporting manufacturing operations in 14 countries. The all-stock merger is expected to close in the third quarter.
"Our focus on innovative control systems is a natural fit with Hexcel's leadership in advanced lightweight materials, as the future of flight and energy efficiency will be defined by next-generation platforms delivering lower cost of ownership, reduced emissions and enhanced safety," Woodward said in a statement to its employees. "A combined Woodward Hexcel will be at the forefront of this evolution, with greater resources to support evolving customer needs and drive enhanced investment in innovation."
Woodward operates its Southern California Technical Center in Monrovia with 39 employees focused on engineering, research and development, and support.
The company's factory in Santa Clarita's Valencia neighborhood designs and produces components for helicopters, commercial aircraft and the military. Some 780 workers there also build systems that enable precision control for weapons.
In June, Woodward closed its Duarte facility, which employed 350 workers and was part of the company's airframe systems business group. It moved operations to its Loveland, Colo., plant because the 127,000-square-foot Duarte operation was "unable to support the significant amount of new business recently awarded." That included a major contract with Airbus.
Also in the aerospace sector, Loar Group Inc., a subsidiary of New York-based private equity firm JLL Partners, said it plans to acquire Culver City-based Pacific Piston Ring Co. Inc.
Terms of the deal were not disclosed.
This is Loar's second acquisition in the region: It picked up Burbank-based Hydra-Electric Co. in June.
Pacific produces piston and sealing rings used in a number of legacy and new production aircraft across the commercial, general aviation and military end markets, including landing gear, auxiliary power units, compressors, pressurization systems, de-icing systems and turbine engines, according to the company.
"This business was originally founded by my grandfather and has been a part of our family for over 99 years," Pacific President Mike Shannon said in a statement. "It was important for us to find the right partner, and we feel Loar Group is a great steward that is well prepared to lead PPR for hopefully the next 100 years."
Hydra is a manufacturer of high-precision pressure, temperature and flow switches and sensors.
All of Hydra's products are designed in-house, which will increase Loar's "proprietary content to approximately 80% of sales," according to Loar Chief Executive Dirkson Charles.
Loar was formed in 2011 when JLL partnered with Charles to "pursue a build-up in the fragmented aerospace industry with the goal of building a niche supplier of specialty components to the aerospace industry," according to JLL, which has $5.3 billion in assets under management.
The group has since completed about a dozen acquisitions and, said Charles, "will continue to look at acquiring companies with a rich history in the aerospace market in Southern California for the foreseeable future."
Return to the 2020 Money Issue.
For reprint and licensing requests for this article, CLICK HERE.