AECOM May Lose After $10B Win
Revenue from Hanford could go to PE firms
Friday, January 10, 2020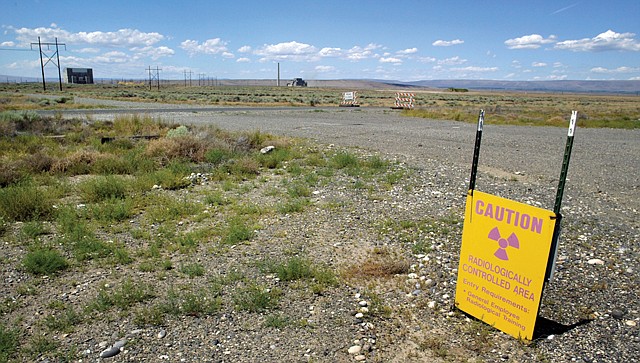 Call it a case of bad timing.
Century City-based infrastructure giant AECOM last month landed one of its largest contracts. But the company may see little to no revenue from the deal.
The Department of Energy in December awarded a consortium of three major federal contractors — AECOM's management services unit; the federal services unit of Irving, Texas-based Fluor Corp.; and a nuclear unit of Montreal-based SNC-Lavalin Group Inc. — up to $10 billion of cleanup work over 10 years at the country's biggest nuclear waste site, the Hanford Nuclear Reservation in southern Washington state.
This group will take over from previous contractor Jacobs Engineering Group Inc. of Dallas in the third quarter of this year.
The contract covers a broad range of services, including cleanup of waste sites, demolition and decontamination of facilities, and waste storage and disposal. The work — and billings — will be on an as-needed basis, with a cap of $10 billion over 10 years.
"This award reflects the tremendous team we have established to safely execute the cleanup work at Hanford, and we are excited to continue our partnership with the U.S. Department of Energy," John Vollmer,
AECOM's management services group president, said in the contract announcement.
The trouble for AECOM is that in October the company agreed to sell its management services unit, headquartered in Germantown, Md., to affiliates of New York-based private equity firms American Securities and Lindsay Goldberg for $2.41 billion.
That deal is expected to close in the first half of 2020. With a third-quarter start date for the Hanford contract, just about all work will be carried out after the sale is completed, meaning revenue presumably will be booked by the private equity firms.
That's not the only Hanford work AECOM stands to lose upon completion of the sale. In August, AECOM's management services unit and the nuclear unit of SNC-Lavalin Group won a 12-month extension, which goes through September, on a cleanup contract at the site worth $725 million.
This contract is more narrowly focused on the retrieval and treatment of radioactive waste in storage tanks. AECOM will book about half of the year's work before the management services unit's new owners take over.
The Hanford Nuclear Reservation was established as part of the Manhattan Project during World War II, producing the plutonium used in the world's first atomic bombs.
During the Cold War, Hanford grew to nine nuclear reactors and five plutonium processing plants over 586 square miles.
When Hanford was shut down in 1987, it left behind more than 50 million gallons of high-level liquid radioactive waste and more than 25 million cubic feet of solid nuclear waste, making it the largest single nuclear waste site in the nation.
For reprint and licensing requests for this article, CLICK HERE.