Molina Healthcare to Acquire Chicago Medicaid Provider for $50 Million
Monday, January 6, 2020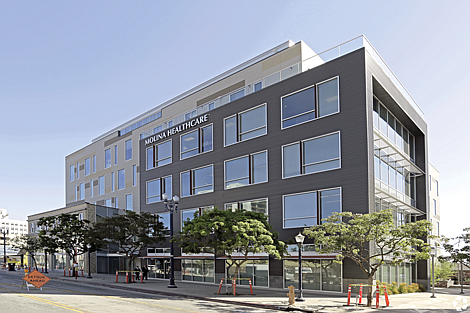 Long Beach-based managed care insurer Molina Healthcare Inc. has agreed to acquire NextLevel Health Partners Inc., a Chicago-based Medicaid managed care insurer in a stock transaction valued at about $50 million.
As part of the transaction announced Jan. 6, Molina will assume the right to serve about 50,000 members of Medicaid and managed care long-term services in Illinois' Cook County, which includes Chicago.
NextLevel Health's estimated premium revenue for 2019 was about $270 million.
The acquisition is expected to close early this year, subject to regulatory approvals. Molina stated it will fund the $50 million purchase through available cash.
"Acquiring NextLevel Health increases our footprint in the state of Illinois, enables us to scale our existing business platform, and provides additional operating cost leverage," said Pam Sanborn, president of Molina Healthcare of Illinois.
Centerview Partners of New York acted as financial advisor for Molina on the acquisition agreement and downtown Los Angeles law firm Sheppard, Mullin, Richter & Hampton acted as legal advisor.
Molina Healthcare provides managed health care services under the Medicaid and Medicare programs and through state insurance marketplaces. Through its locally operated health plans, Molina Healthcare served approximately 3.3 million members as of Sept. 30, 2019.
Molina serves approximately 3.4 million members across the United States by providing health insurance to low-income people in managed-care programs and offering health plans under Medicare and Medicaid programs. The company lost a major Medicaid contract in Texas in October but posted a third-quarter net income of $175 million. Molina's fourth-quarter earnings report is scheduled to be released on Feb. 10.
Healthcare/biomed, energy, engineering/construction and infrastructure reporter Howard Fine can be reached at hfine@labusinessjournal.com. Follow him on Twitter @howardafine.
For reprint and licensing requests for this article, CLICK HERE.