Molina Hit by Big Loss
HEALTH CARE: Insurer downgraded after Texas cuts
Friday, November 8, 2019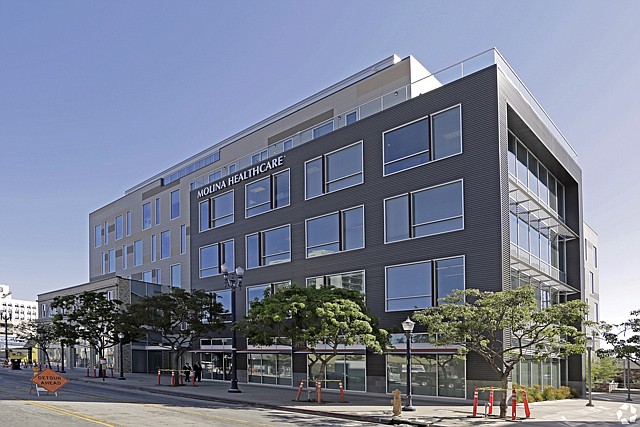 Molina Healthcare Inc.'s recent experience in the large Texas health care market has looked less like a two-step and more like a stumble.
The Long Beach-based health insurer had most of its major Medicaid contract in Texas yanked on Oct. 29, losing out in a bidding process for five of the six regions it has served in the state.
The company did retain one region and secured a new one, but the number of Medicaid recipients in Texas in those two regions will likely be less than half of the 87,000 insured by Molina at the end of 2018.
Loss of the contract led to an immediate downgrade from a Wall Street analyst, who said Molina's revenue could drop as much as $1 billion and that the company's cost-cutting efforts could suffer.
That downgrade sparked an investor selloff and drove Molina's share price down 6% in two days. The stock recovered a little, closing at $119.87 on Nov. 6.
The news also overshadowed Molina's Oct. 29 earnings report, in which the company posted net income of $175 million for the third quarter — down from $197 million for the same quarter in 2018. Revenue was $4.2 billion, down from $4.66 billion the previous year.
Despite the drop in both net income and revenue, Molina's per-share earnings of $2.80 beat the consensus estimate by 7 cents.
Molina specializes in providing health insurance primarily to low-income families and individuals under managed-care programs, especially state-run insurance offerings that are part of the Affordable Care Act.
The company also offers health plans under federal Medicare and Medicaid programs. It serves roughly 3.4 million members in a dozen states, including California, Florida, Michigan, New Mexico, Texas and Utah.
Last year, Molina reported $18.8 billion in revenue.
The company has endured a difficult period in recent years. After several quarters of disappointing financial results stemming from operating losses on its ACA business, Molina's board in May 2017 fired its two top executives, Chief Executive Mario Molina and Chief Financial Officer John Molina. Both are sons of company founder David Molina, an emergency room physician who started Molina Healthcare in 1980.
In July 2017, the company announced plans to lay off 10% of its workforce, or roughly 1,400 employees. And in October 2017, the board brought in veteran insurance industry executive Joseph Zubretsky as its new chief executive with a mandate to restore the company to fiscal health.
But it has been a bumpy road. The Texas cuts marked the third major contract loss since Zubretsky took the helm. Last year, the company failed to secure contract renewals for managed-care services in Florida and New Mexico. Those earlier contract losses are the main reason why Molina's revenue declined in the third quarter compared to the same period last year.
David Windley, the analyst with New York-based Jefferies who issued the Oct. 30 downgrade, attributed the loss of the Florida and New Mexico contracts to a bidding strategy in place under the management of the Molina brothers.
But the unsuccessful Texas bid, Windley said, occurred mostly under Zubretsky's watch. He estimated Molina's potential revenue loss at $900 million to $1 billion.
"We thought (the new management's) input on the (Texas) bid, combined with typical incumbent advantages, would be enough to defend (Molina's) revenue," Windley said in his report, which downgraded Molina to "hold" from "buy."
As a result of the loss, Windley said, Molina will likely have to devote more resources than expected to ensuring it doesn't lose any more major contracts. That in turn could constrain the company's cost-cutting efforts, he said.
Zubretsky, in an Oct. 30 earnings call with analysts, confirmed that the potential revenue loss would be "in the neighborhood" of $900 million to $1 billion.
He also said the company is considering whether to appeal the contract decision by the Texas Health and Human Services Commission. Zubretsky noted that the company has a window of 10 business days to decide whether to file an appeal.
"We are naturally very disappointed in this initial outcome and are currently seeking more information from HHSC with respect to the awards," Zubretsky said on the call. "We will then decide on the course of action in exploring all of our options relating to the decision."
According to an emailed statement from a company spokeswoman, that position hadn't changed as of Nov. 5. The company declined further comment.
In his report, analyst Windley noted Molina had appealed its contract loss in Florida and succeeded in "clawing back" about one-third of its lost business.
He did not rule out a similar result in Texas if Molina chose to appeal the decision. But Molina also appealed its New Mexico contract loss, and that appeal was not successful.
For reprint and licensing requests for this article, CLICK HERE.