Molina Hit by Big Loss
HEALTH CARE: Insurer downgraded after Texas cuts
Friday, November 8, 2019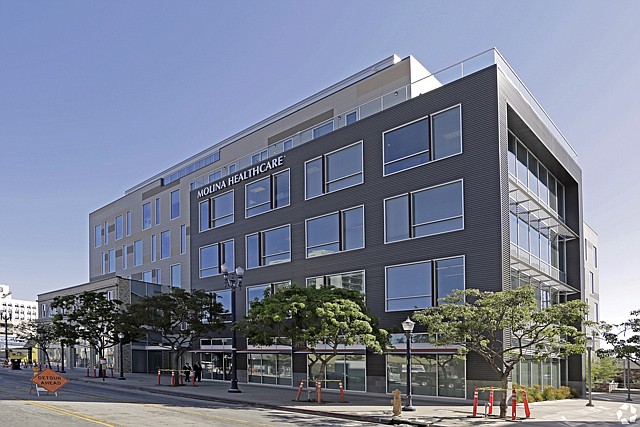 Molina Healthcare Inc.'s recent experience in the large Texas health care market has looked less like a two-step and more like a stumble.
The Long Beach-based health insurer had most of its major Medicaid contract in Texas yanked on Oct. 29, losing out in a bidding process for five of the six regions it has served in the state.
The company did retain one region and secured a new one, but the number of Medicaid recipients in Texas in those two regions will likely be less than half of the 87,000 insured by Molina at the end of 2018.
Loss of the contract led to an immediate downgrade from a Wall Street analyst, who said Molina's revenue could drop as much as $1 billion and that the company's cost-cutting efforts could suffer.
That downgrade sparked an investor selloff and drove Molina's share price down 6% in two days. The stock recovered a little, closing at $119.87 on Nov. 6.
The news also overshadowed Molina's Oct. 29 earnings report, in which the company posted net income of $175 million for the third quarter — down from $197 million for the same quarter in 2018. Revenue was $4.2 billion, down from $4.66 billion the previous year.
Despite the drop in both net income and revenue, Molina's per-share earnings of $2.80 beat the consensus estimate by 7 cents.
Molina specializes in providing health insurance primarily to low-income families and individuals under managed-care programs, especially state-run insurance offerings that are part of the Affordable Care Act.
The company also offers health plans under federal Medicare and Medicaid programs. It serves roughly 3.4 million members in a dozen states, including California, Florida, Michigan, New Mexico, Texas and Utah.
Last year, Molina reported $18.8 billion in revenue.
The company has endured a difficult period in recent years. After several quarters of disappointing financial results stemming from operating losses on its ACA business, Molina's board in May 2017 fired its two top executives, Chief Executive Mario Molina and Chief Financial Officer John Molina. Both are sons of company founder David Molina, an emergency room physician who started Molina Healthcare in 1980.
In July 2017, the company announced plans to lay off 10% of its workforce, or roughly 1,400 employees. And in October 2017, the board brought in veteran insurance industry executive Joseph Zubretsky as its new chief executive with a mandate to restore the company to fiscal health.
Prev Next
For reprint and licensing requests for this article, CLICK HERE.