Real Estate: A hot market figures to stay that way
2020 Year-Ahead Special Report
Friday, January 3, 2020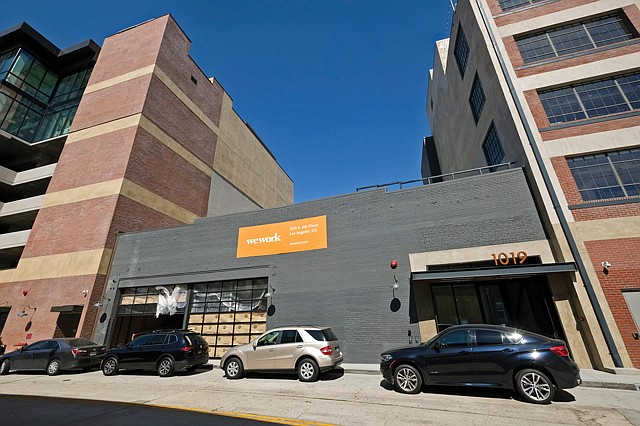 Local real estate executives and industry observers predict continued growth across asset classes along with evolving tactics for 2020.
Despite concern among some forecasters of an economic downturn and uncertainty resulting from California's new rent control law, most Los Angeles developers and property owners are not shying away from the market.
They say they see greater demand for industrial space, construction, Hollywood studio space and housing.
Demand for industrial space is expected to grow, fueled, in large part, by increasing ecommerce and continued rollout of fast delivery services for consumers.
Construction is expected to be robust as more multifamily and creative office projects get off the ground. Areas like downtown, Silicon Beach, El Segundo and Inglewood are expected to see significant interest.
Demand for studio and office space for content producers is also expected to remain high. Streaming services like Amazon.com Inc., Netflix Inc. and Hulu have been creating more content than ever, which has led to an increased need for soundstages. These properties are 95% occupied in the region, up from 70% a decade prior, according FilmLA Inc. 
The appetite for production and related office space shows no sign of slowing. Netflix, for example, has signed leases for multiple locations in Hollywood that are scheduled to open in 2020.
So much film space has been gobbled up that some productions are now turning to converted warehouses to create content, a trend that industry observers say will likely continue.
On the coworking front, all signs point to continued evolution of the market, which has mushroomed in the last couple of years.
Industry leader WeWork Cos. Inc., which has signed more than 2 million square feet of leases in L.A. County, continued to expand even in a year that saw the company cancel plans for its initial public offering and jettison co-founder Adam Neumann. It's unclear what will happen with WeWork's 30-plus leases in the L.A. area.
Other companies appear ready to add to the shared workspace rush. Tishman Speyer Properties launched Studio, its coworking concept in Beverly Hills in May, and office brokers predict an increase in the number of property owners launching coworking concepts, either by themselves or by partnering with landlords.
Industrious, for instance, has teamed with Granite Properties Inc. and Coretrust Capital Partners. In 2017, Brookfield Property Partners announced a partnership with Convene for flexible office space. And IWG-owned Spaces is moving its focus to management and partnerships with property owners.
Perhaps the biggest open question in the real estate market is how California's statewide rent control will impact multifamily properties. 
A rent control bill signed by Gov. Gavin Newsom that went into effect Jan. 1 limits rent increases to 5% annually, plus inflation. It also bans landlords from evicting tenants without cause.
Some property owners and developers threatened to pull out of the market or curtail further investment. Still, the year ended strong, with a large number of multifamily sales since the bill was signed.
Keep Reading: 2020 Year-Ahead Special Report
For reprint and licensing requests for this article, CLICK HERE.