Sugarfina Sets Mexico Store
Candy-maker partners with GINgroup
Friday, January 3, 2020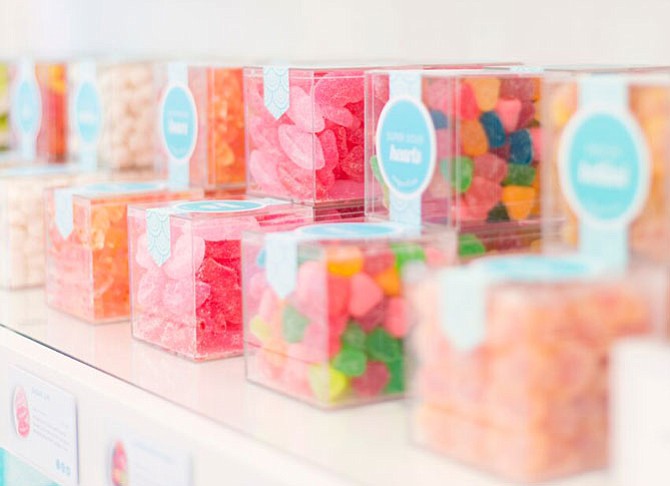 Sugarfina USA is venturing into the Latin American market with a confections boutique in Mexico City, one month after it emerged from bankruptcy.
The Beverly Hills-based brand specializes in "luxury treats for adults" including a cocktail candy collection featuring Champagne and Rosé All Day Bears. Sugarfina's 650-square-foot Mexico City store is located in Polanco, an upscale district.
The company collaborated with Mexico-based GINgroup to set up operations in the country. GINgroup has 162,000 employees and provides "human talent management solutions," including payroll and human resources software.
"Mexico City is at the forefront of the Latin American market, and we're just getting started," Sugarfina Chief Executive Scott LaPorta said in a statement. "GINgroup is the ideal partner to establish our brand in the region."
The candy-maker filed for bankruptcy in the U.S. Bankruptcy Court for the District of Delaware in September and was purchased in November by Bel-Air-based Bristol Luxury Group in a deal The Wall Street Journal pegged at about $15 million.
Diana Derycz-Kessler and Paul Kessler are Bristol's majority owners. LaPorta also has a stake in the brand.
Sugarfina closed six of 44 locations prior to filing for bankruptcy. The company posted a loss of $17.9 million on $47 million in net sales last year.
For reprint and licensing requests for this article, CLICK HERE.