Trinity Sells to Citizens Financial
Firm specializes in restaurant industry deals
Friday, February 21, 2020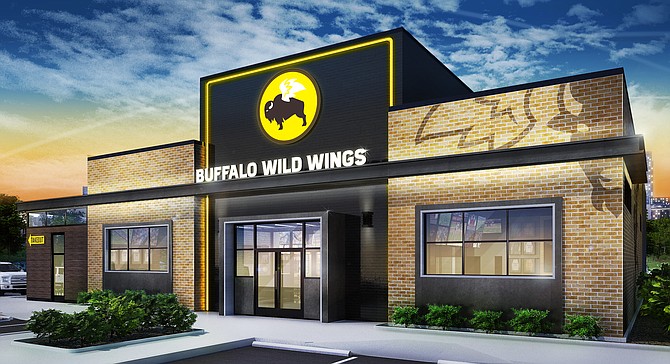 Trinity Capital, a Brentwood-based boutique investment bank, will be acquired by Rhode Island-based Citizens Financial Group Inc.
The all-cash transaction is expected to close later this quarter, according to the companies. Financial terms of the deal were not disclosed.
Trinity focuses on middle-market restaurant businesses, which make up about 80% of its business, according to its founder, Kevin Burke. The remaining fifth, he said, is comprised of services for various retail, food and beverage and agriculture companies.
According to the company, Trinity has closed more than $20 billion worth of transactions involving franchisees for major restaurant brands such as Burger King, KFC, Taco Bell, Applebee's, Panera Bread, Popeyes, Pizza Hut, Little Caesars and Buffalo Wild Wings among others.
Burke founded the firm in 2000, building on a restaurant and convenience store financing business he had established four years earlier. Trinity has worked with Citizens on deals for much of the last two decades.
The firm's founder said he has seen the restaurant industry undergo great shifts over that period, some of which helped motivate the sale to Citizens.
"The restaurant industry is starting to become mature," he said. "If you see the size of a typical franchisee today versus 20 years ago, it's not really comparable."
The growing scale of many of his target clients, according to Burke, demanded broader capabilities than he could offer as an independent firm.
"These are big, sophisticated companies who need sophisticated solutions," he said. "We feel we've got a more compelling toolbox now."
As part of Citizens, Trinity will be able to offer services such as bond issuance, commercial lending and corporate financing to M&A clients. Burke said he expects these new capabilities to help expand Trinity's client base well beyond current levels.
As part of the deal, Trinity will become a unit within Citizens Financial Group's subsidiary, Citizens Capital Markets Inc. It will, according to Burke, most likely retain the Trinity Capital name, although details have yet to be finalized.
Trinity has approximately 15 employees, all of whom Burke expects to stay on through the acquisition.
According to Armando Pedroza, head of restaurant financing at Citizens, the newly acquired firm will retain a high degree of autonomy following its integration.
"That autonomy is what will really allow us to take advantage of Trinity's successful track record," he said. "We want to continue that."
Pedroza added that Trinity's well-established reputation in restaurant finance was a major factor in Citizens' bid to buy the firm.
"If you're in the space," he said, "you know Trinity Capital."
According to Pedroza, Citizens is in the process of growing its restaurant banking team in the Los Angeles area, although he declined to say how many people were currently part of this group. The company intends, he said, to have all of these individuals move into a single office with Trinity sometime in the next year.
For reprint and licensing requests for this article, CLICK HERE.