Cruel Summer?
A 'triple witching hour' contract crunch looms for Hollywood's major players
Friday, February 14, 2020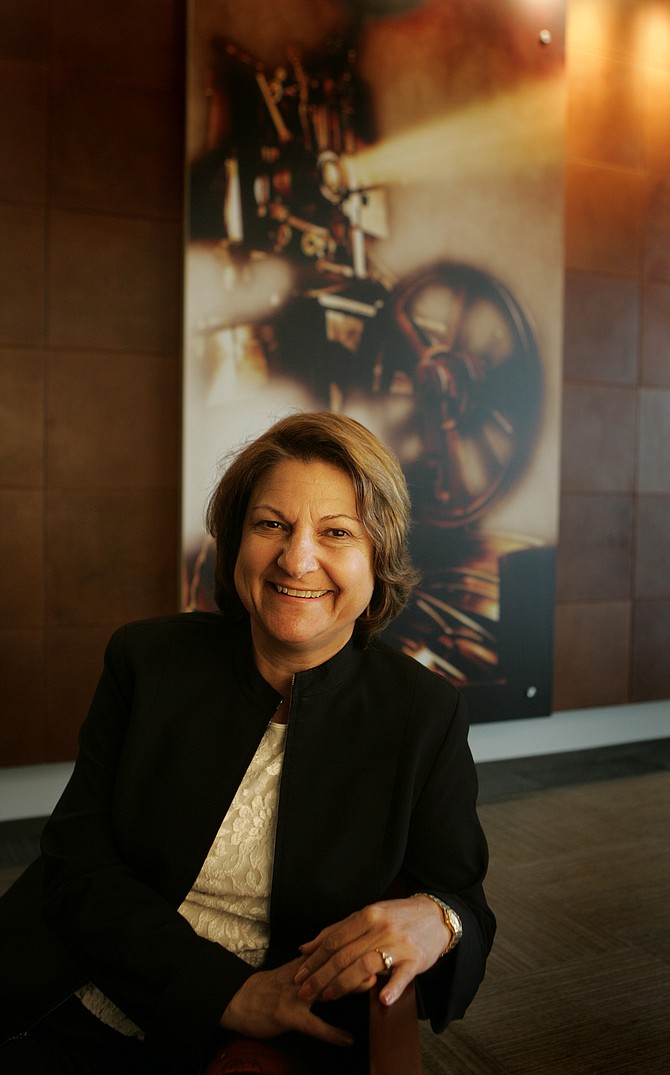 On the rare occasion when Wall Street experiences a "triple witching hour" — that ominous-sounding moment when three types of securities expire simultaneously — the stock market goes on high alert and readies for volatility.
This summer, Hollywood is facing a triple witching hour of its own, and the industry is bracing for a season of turbulence.
Separate labor contracts between Hollywood's major studios and networks and unions for the actors, directors and writers are scheduled to run out in a few months.
The fear that producers like the Walt Disney Co., NBCUniversal, Sony Pictures Entertainment Inc. and more could face labor actions has the industry on edge. And it has set the stage for complex wrangling on multiple fronts.
"The whole town has already lost its mind," said Writers Guild of America West President David Goodman at the guild's annual awards gala Feb. 1 at the Beverly Hilton.
The atmosphere is already tense because of the stalemate between talent agencies — like Creative Artists Agency and Endeavor Group Holdings Inc.'s WME unit — and the WGA which is seeking to abolish the agency practice of packaging fees. And that dispute isn't even related to the upcoming contract expirations.
Instead, Hollywood's potential triple whammy involves distinct deals between producers and the Directors Guild of America, Screen Actors Guild-American Federation of Television and Radio Artists, and the WGA.
The DGA was the first group to commence negotiations, which began Feb. 10. Both sides have promised not to comment publicly and to adhere to a news blackout. The directors' contract, covering 18,000 members, expires June 30.
SAG-AFTRA's agreement, covering 160,000 actors, also ends June 30. And the WGA contract, affecting some 7,000 writers, ends May 1.
Expirations of these three deals used to be staggered in different years, but over the past two decades, they have increasingly converged.
Industry observers expect a bumpy ride to reach contracts, but don't foresee any work stoppages. It's been more than a decade since the industry's last major strike, a 14-week walkout by writers in 2007- 08.
Why are expectations high that strikes will be avoided and deals will be reached this time around? To paraphrase an old campaign axiom, it's Hollywood's economy, stupid.
Business is booming for the industry thanks to streamers like Netflix Inc., which are pumping billions of dollars into original productions. Cable TV channels are also churning out more TV series, so both sides have incentives not to kill the golden goose.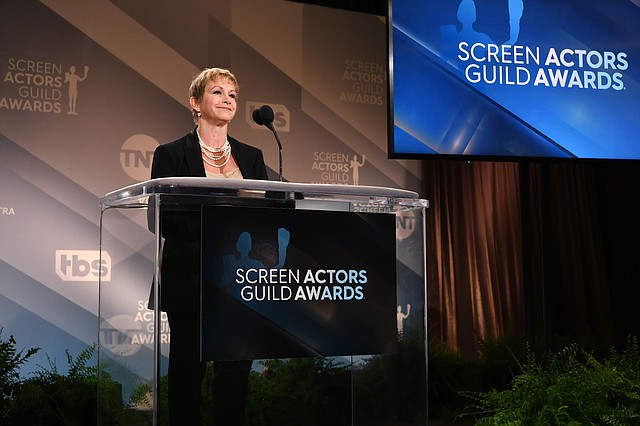 Another positive indicator is that SAG-AFTRA in August reelected Gabrielle Carteris — whose TV series acting credits include "Beverly Hills 90210" and "NCIS" — a pragmatic leader as union president. She beat out challengers who advocated for a more confrontational approach with producers.
Hollywood's producers will be represented in all three sets of negotiations by the Alliance of Motion Picture and Television Producers, which has been around since 1982. The AMPTP represents hundreds of Hollywood producers for 58 separate labor contracts.
Curiously, Netflix is not part of the AMPTP consortium, so the streamer's contracts with the unions have different expiration dates. Last summer, for instance, Netflix reached a three-year contract with SAG-AFTRA that runs to 2022.
In the unlikely event that triple-witching expirations result in a strike, work at the major studios would grind to a stop. But not necessarily at Netflix, which declined comment.
For the triple-witching contracts, labor negotiates what it calls collective bargaining agreements setting minimum pay rates, pension funding and working conditions. A frequent flashpoint is residuals — fees paid to talent for uses beyond the initial media run, which is nettlesome for streaming media because online is rapidly evolving, making for slippery economics.
The WGA's negotiation position for its contract — unveiled in recent weeks — attempts to rope in its packaging fee dispute by seeking to prohibit producers from doing business with talent agencies without the union's franchise agreements.
WGA made the same push a year ago, but an exchange of letters leaked in which AMPTP President Carol Lombardini rejected the overture. The proposal is a nonstarter, Lombardini wrote, because it would make producers part of a third-party boycott and force them to "blindly accept whatever terms might ultimately be incorporated in that talent agency agreement."
It's an illustration that, while most unions represent blue-collar workers, Hollywood's union members feature elite and uber-wealthy talent. The unions' superstar members negotiate individual employment contracts providing for rich paydays — "overscale" compensation — though collective bargaining agreements are important in setting a base.
Another wrinkle is that much of Hollywood's top talent also works as producers — which are employers. That means the likes of Steven Spielberg, Tom Hanks and other multi-hyphenates (particularly writer-producers) can have economic stakes on both sides of the triple-witching negotiating table.
Co-chairing the DGA in negotiations are directors Jon Avnet and Todd Holland. Avnet produced "Risky Business," launching the acting career of Tom Cruise. Emmy-winner Holland directed episodes of ABC's "Black-ish."
The DGA went first in earlier triple witching contract-negotiation cycles, in part because directors have a reputation for reaching deals without resorting to strikes. The DGA only stopped work once, in 1987, resulting in a short walkout. The first deal from any of these three unions typically sets a pattern that is adopted by the other two.
While the outcome of contract negotiations is uncertain, Hollywood routinely prepares for worst-case scenarios. Movie and TV program shooting schedules stop and start around contract expirations. That way if a strike does erupt, productions are not shut down mid-stream.
Also, producers stockpile scripts so executives can tinker with projects during stoppages and be able to quickly resume production once strikes end.
Any stoppage this summer would wreak havoc with physical productions of TV series scheduled for the traditional fall TV premiere season — hourlong dramas for fall premieres usually start filming in mid- to late June. Streamers are less impacted because they post new TV shows on a more year-round basis.
Return to the 2020 Talent Agencies Special Report.
For reprint and licensing requests for this article, CLICK HERE.