LABJ Insider
In the Games
Friday, February 7, 2020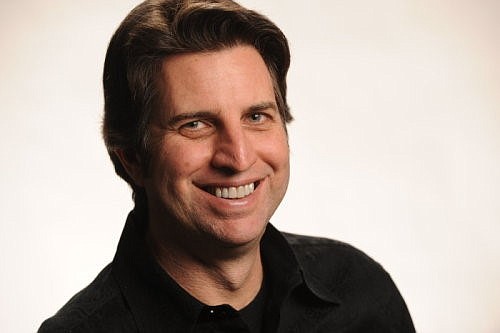 The 2028 Olympic Games may seem like they're a long way off, but for people like Kathy Carter, who leads the commercial joint venture between LA 2028 and the U.S. Olympic and Paralympic Committee, the work is well under way.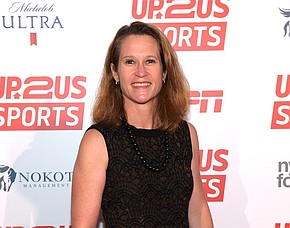 During a breakfast last week at Hillcrest Country Club hosted by the Los Angeles Sports and Entertainment Commission, Carter offered a sneak peek at the Games plan.
"We are going to get louder in our marketing," Carter said about efforts to steadily dial up awareness in coming years. "We want to empower the community to tell the story to get scale."
Part of Carter's work as CEO of the USOC and chief revenue officer of LA 2028, she added, is to bring along new blood and "identify the next generation of leaders." Can't wait to let the Games begin.
• • •
A few real estate moves worth highlighting: Newmark Knight Frank has added industrial specialist Andrew Briner as executive managing director. Previously Briner served as managing director at HFF … Trammell Crow Co. promoted Greg Ames to business unit leader for the firm's SoCal-Los Angeles business office. … Jones Lang LaSalle hired retail specialist Benjie Baker as vice president. He'll be based in JLL's Brentwood office.

• • •
A pair of passings to note: Kirk Douglas, the Golden Age of Hollywood legend who died last week at the impressive age of 103, wasn't just a hero onscreen. In the mid-1950s Douglas became one of the first stars to start his own production company, Bryna Productions, a key step in breaking down Hollywood's fading studio system. He also stood up against the Hollywood blacklist and gave targeted screenwriter Dalton Trumbo onscreen credit for his work on the multiple Academy Award-winning epic "Spartacus." Douglas also had a strong philanthropic side, donating some $40 million to aid Alzheimer's causes over the years … Neil Finestone, founder of Beverly Hills wealth management firm Finestone Partners, passed away in late January after battling pancreatic cancer.
For reprint and licensing requests for this article, CLICK HERE.